Garda Visit!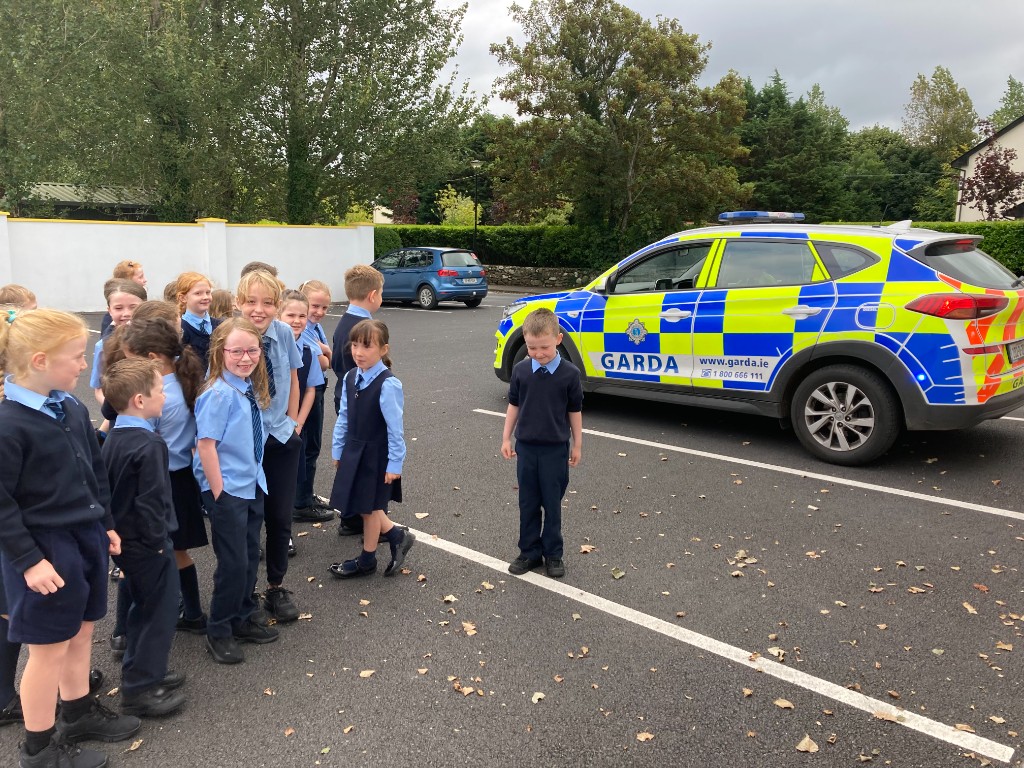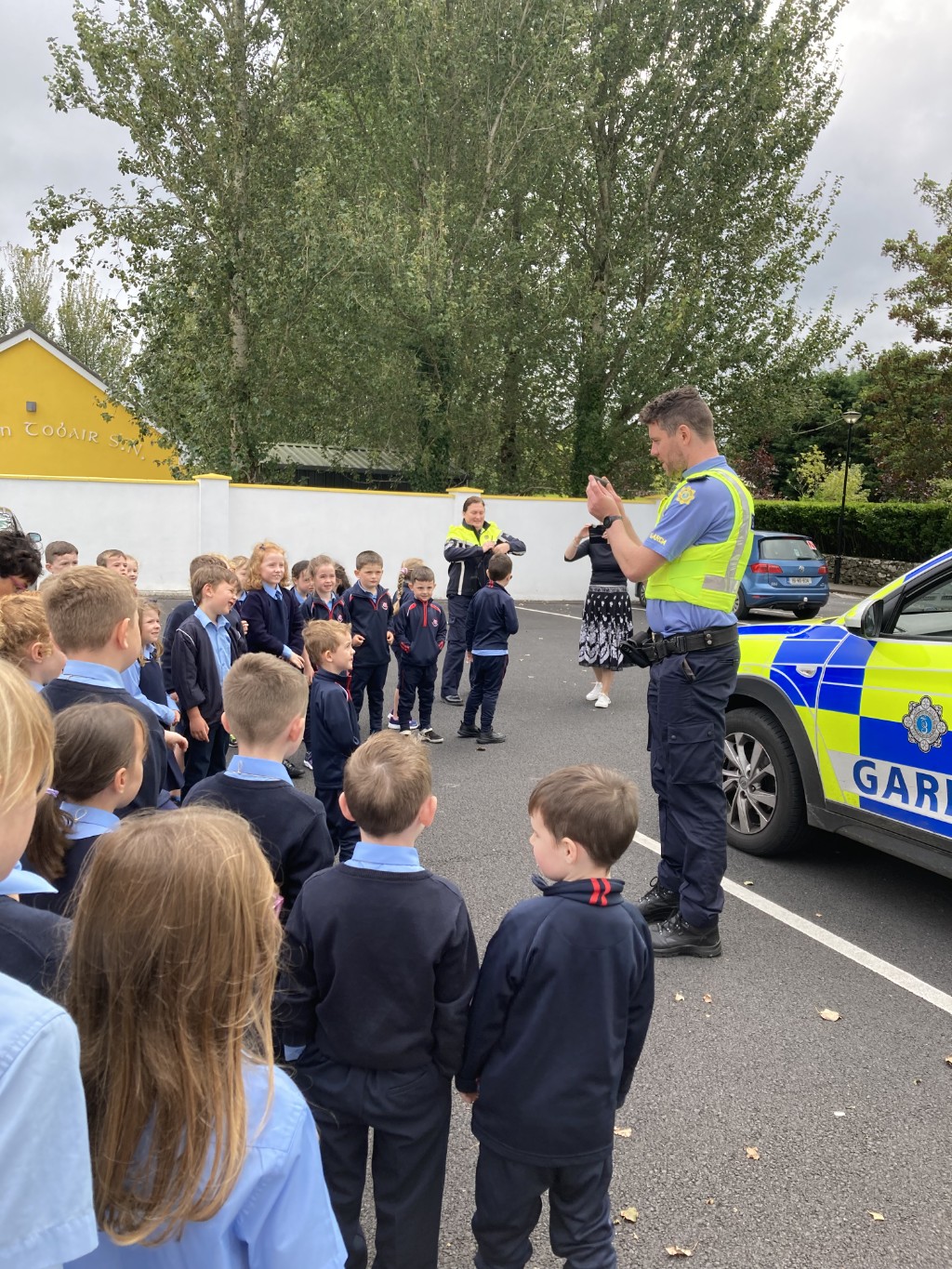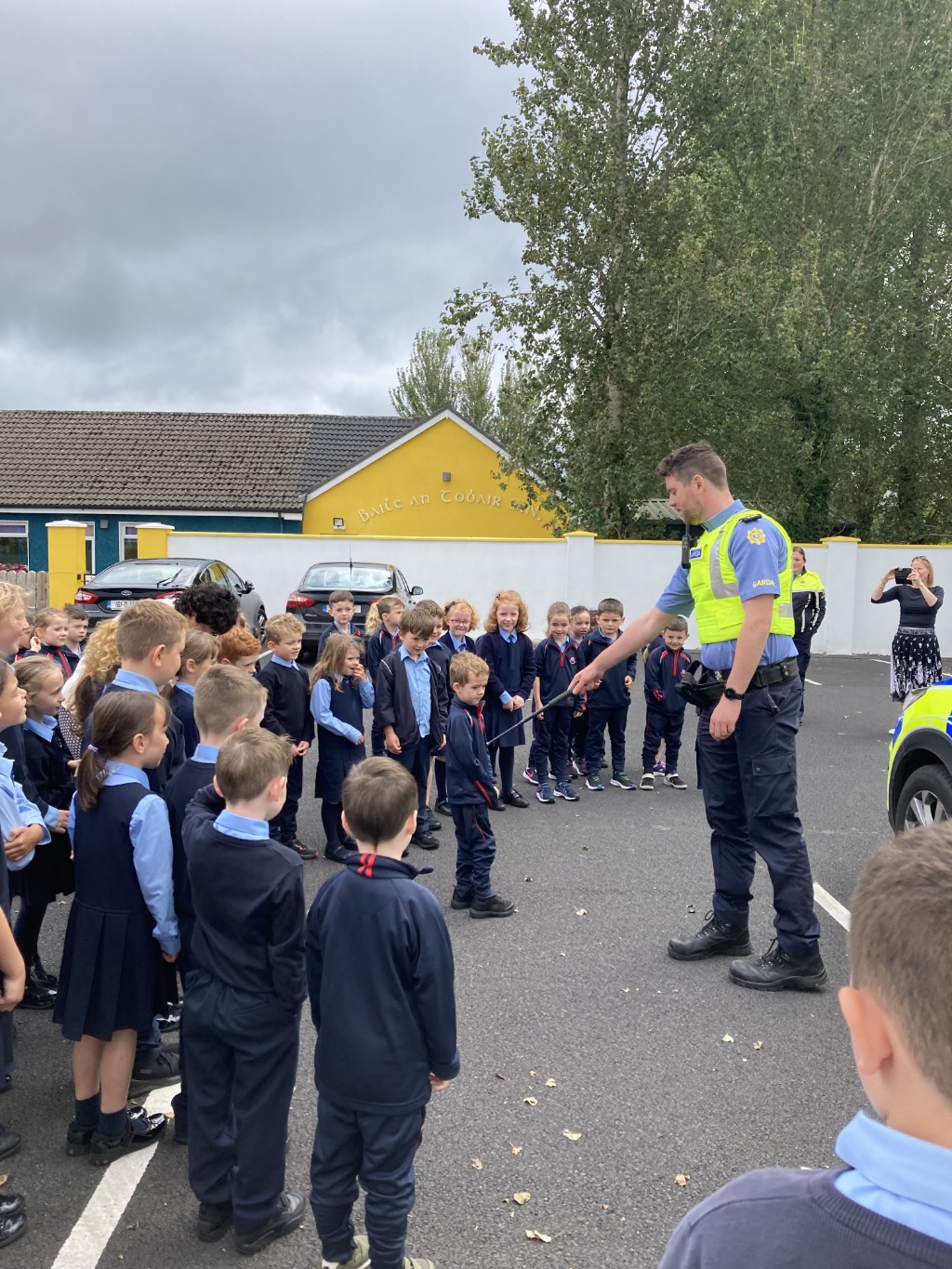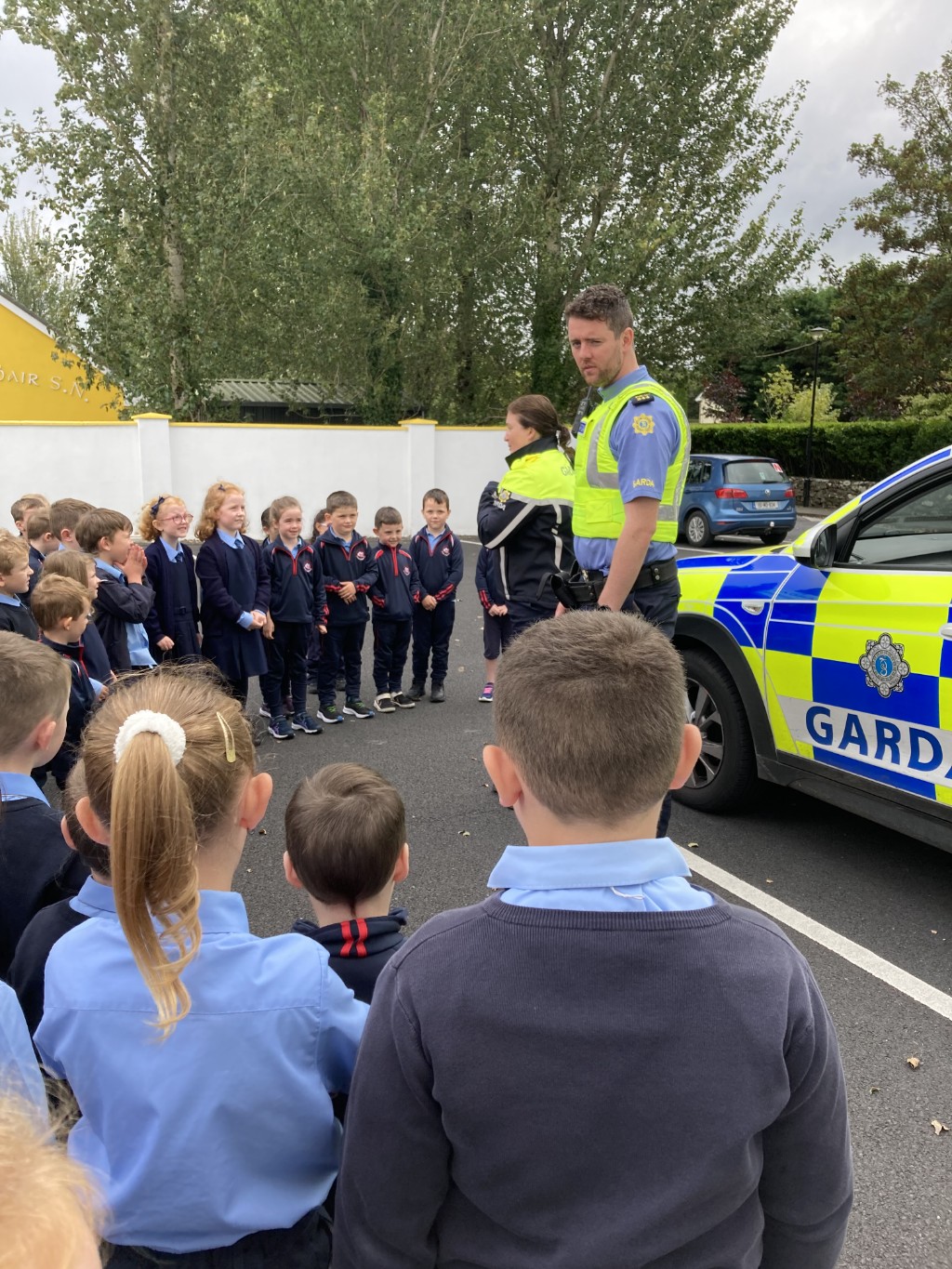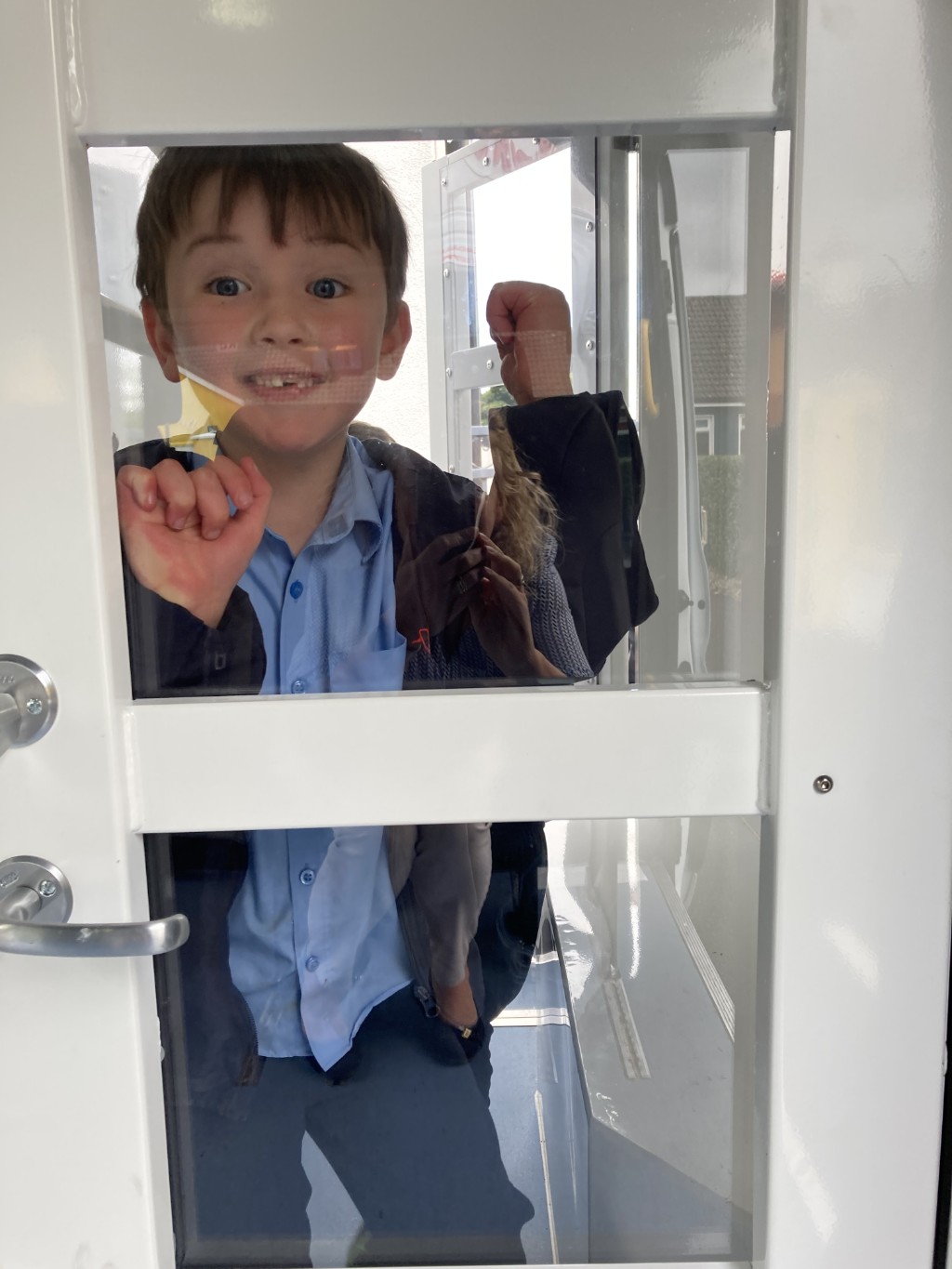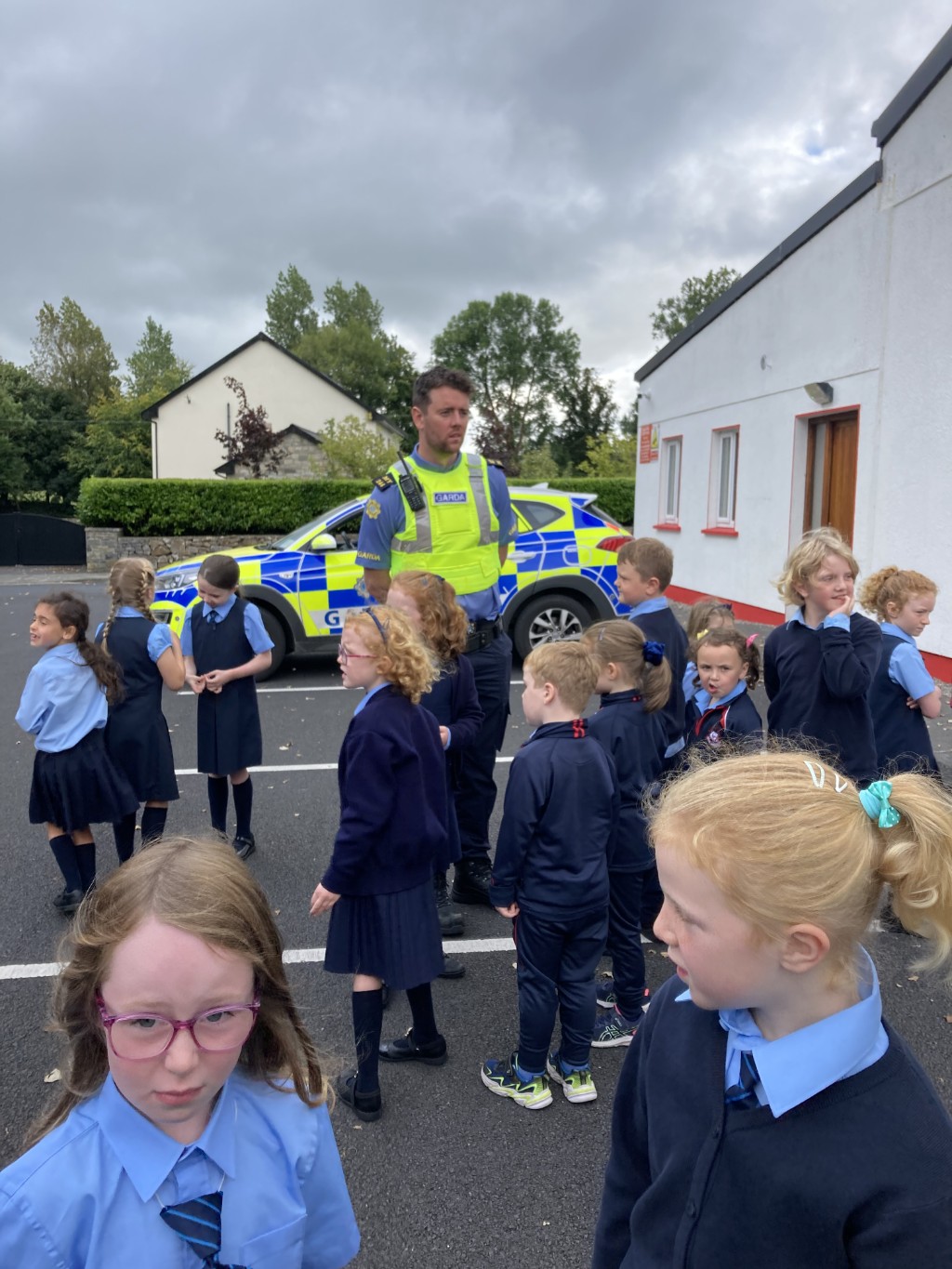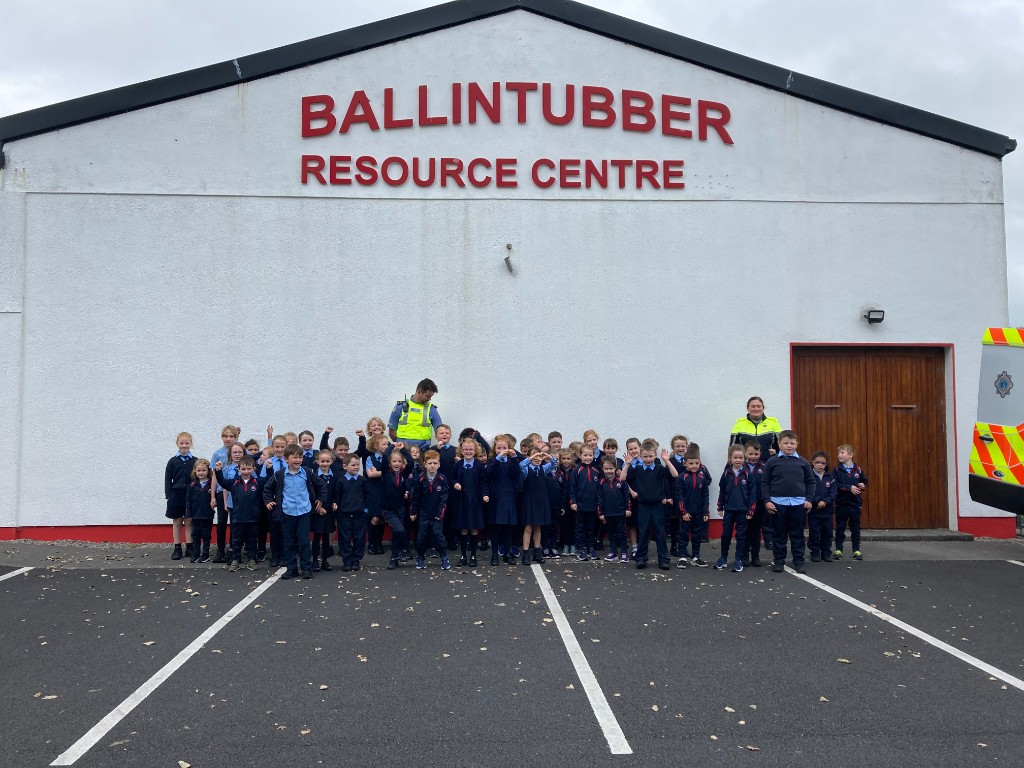 We carried out surveys and presented the data.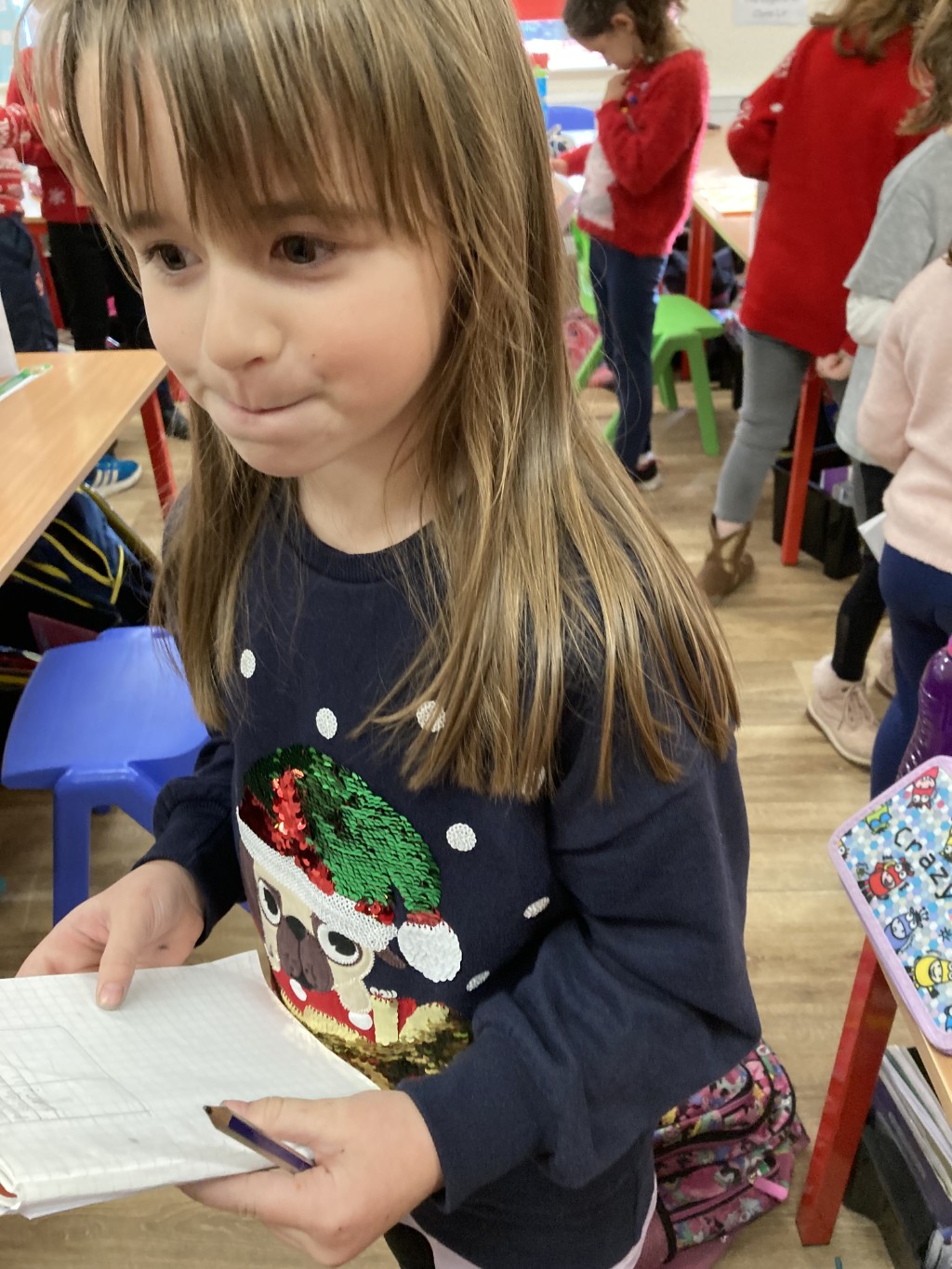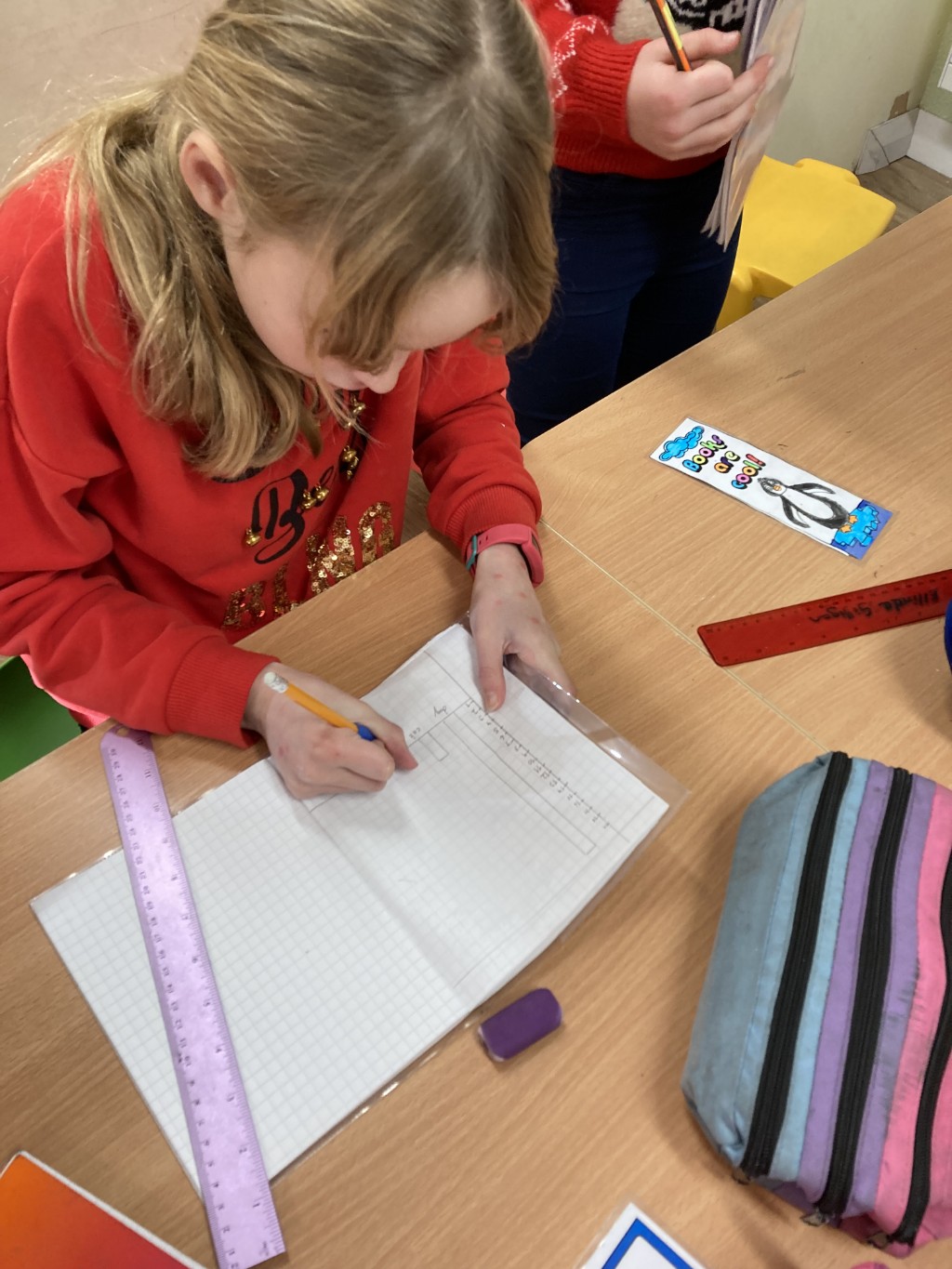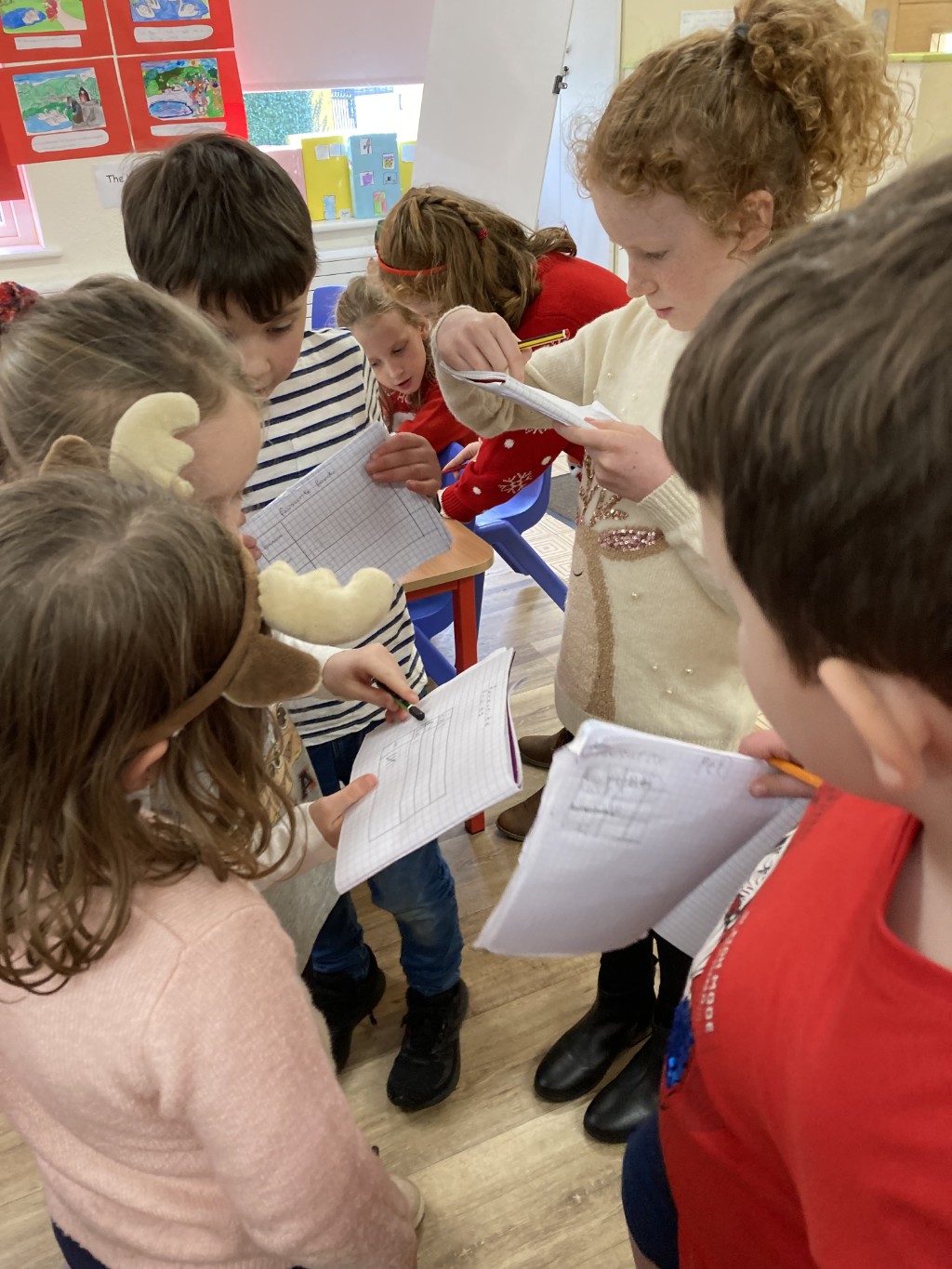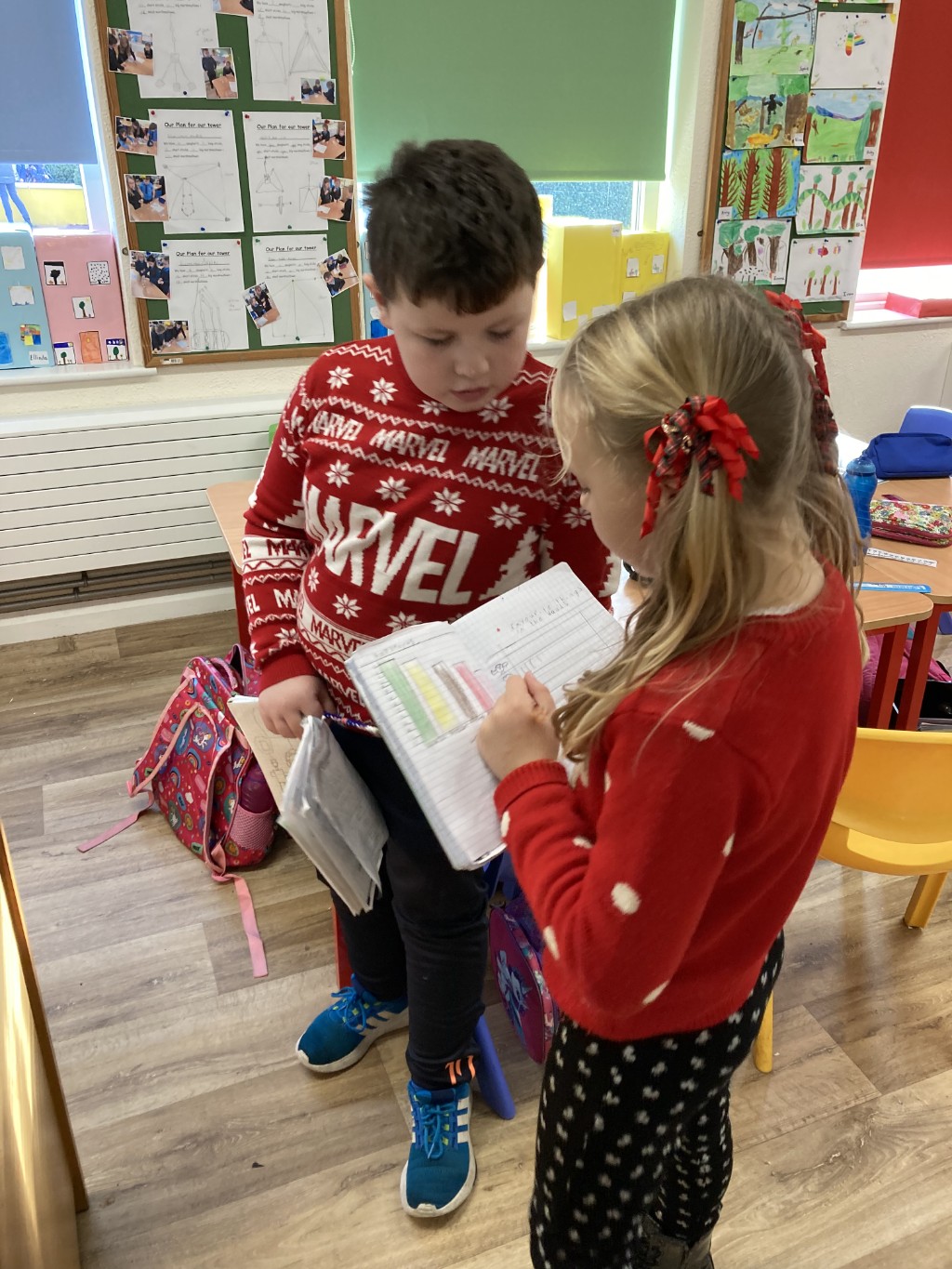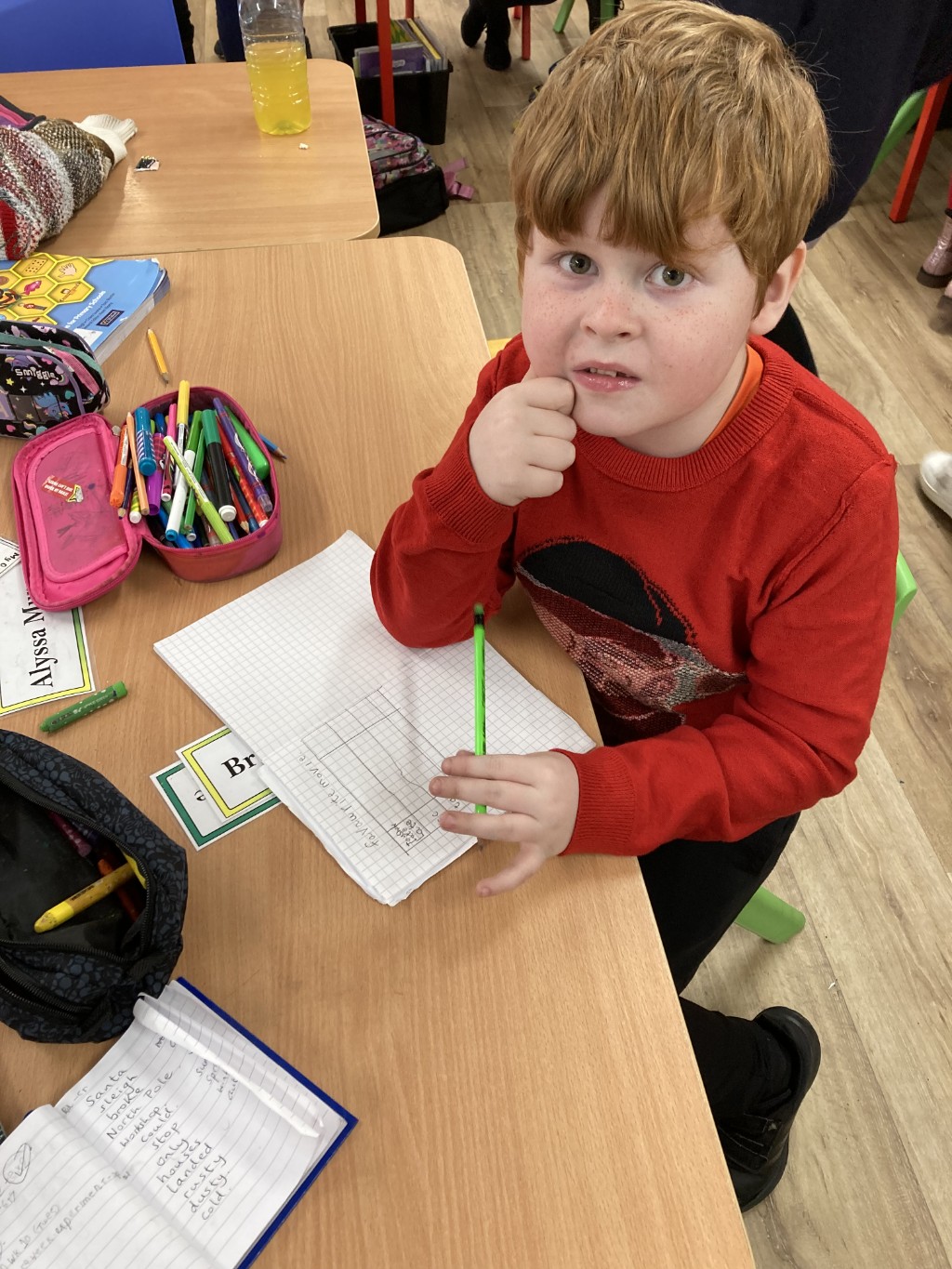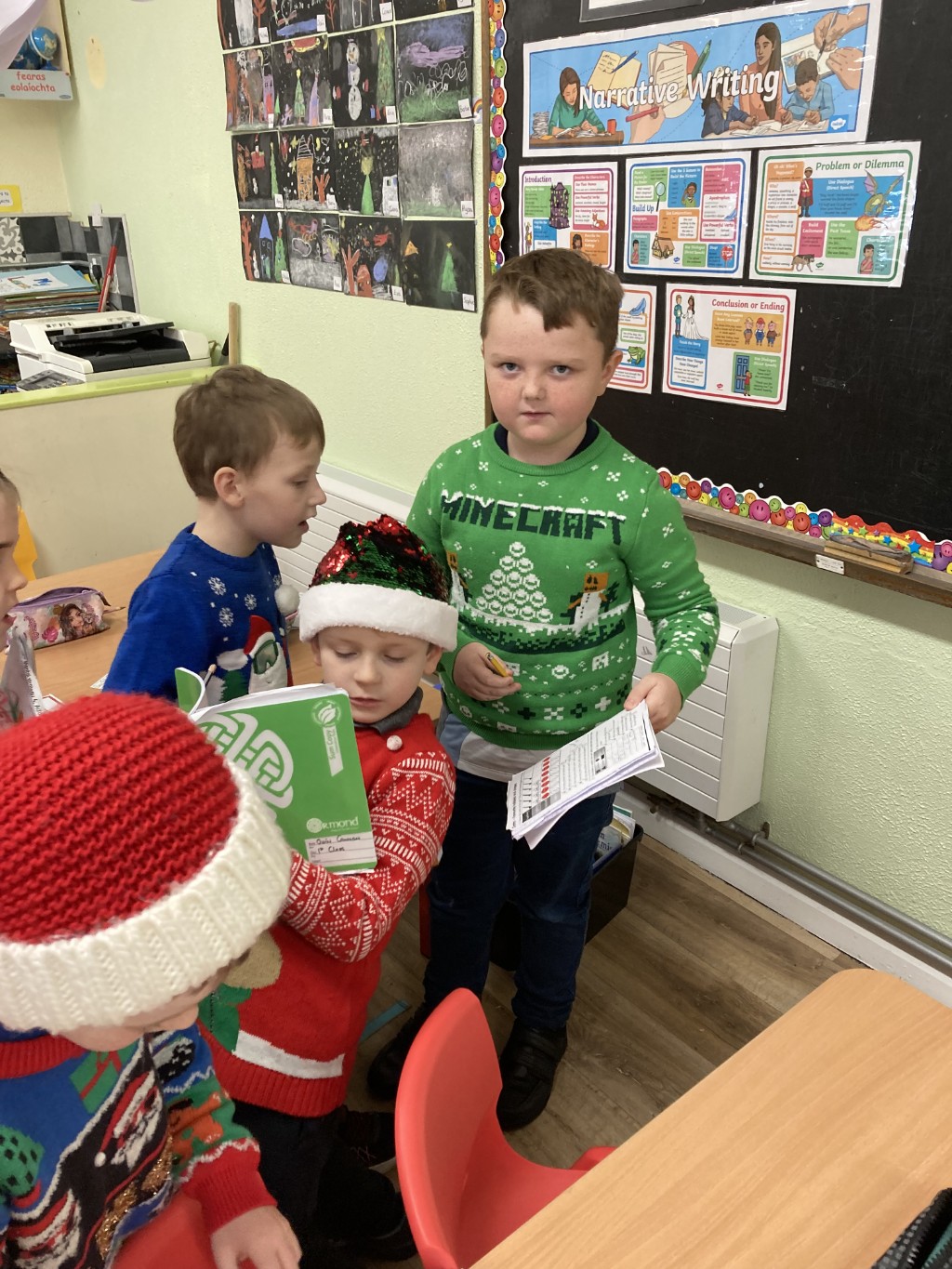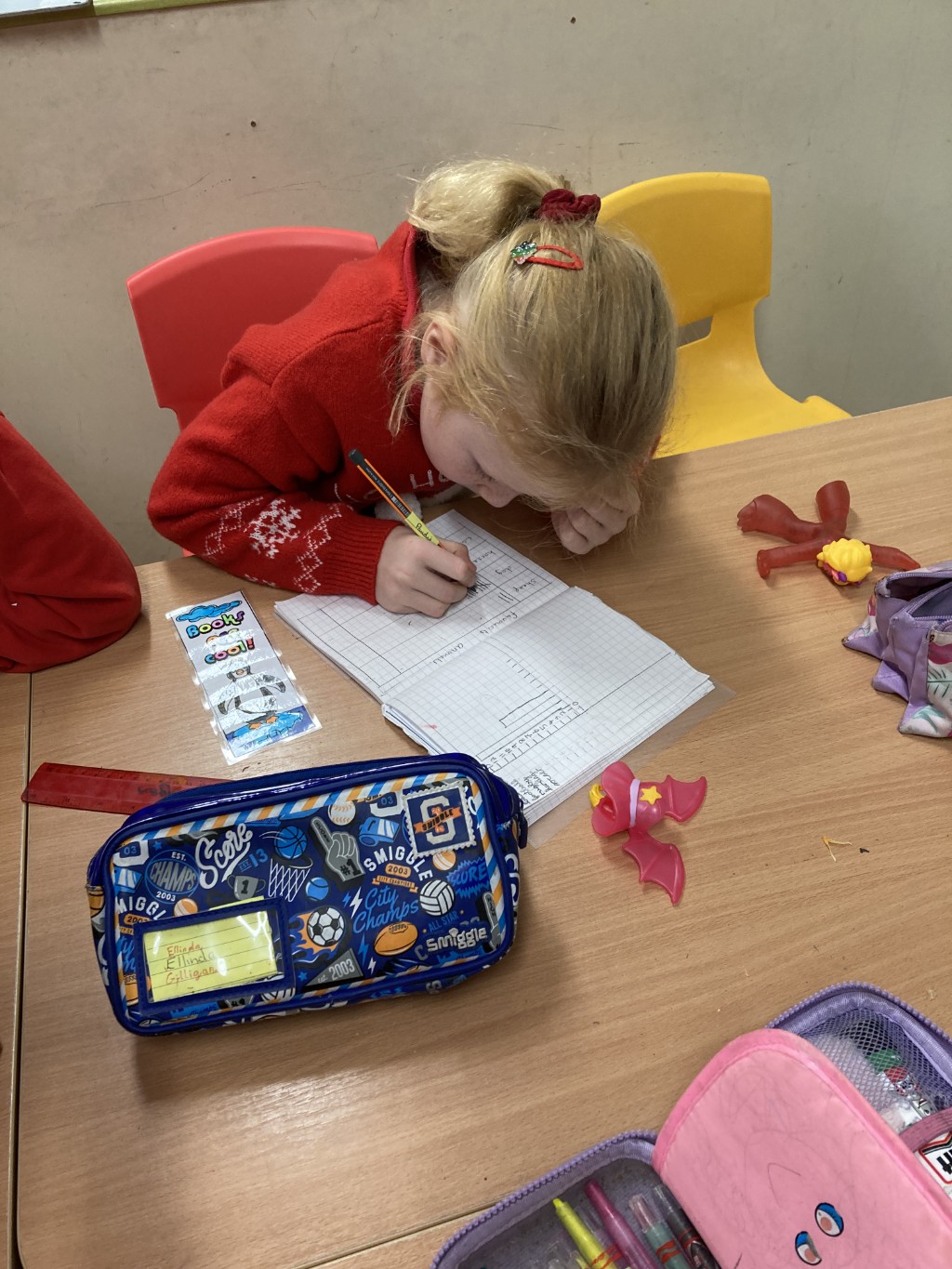 We made chef's toques!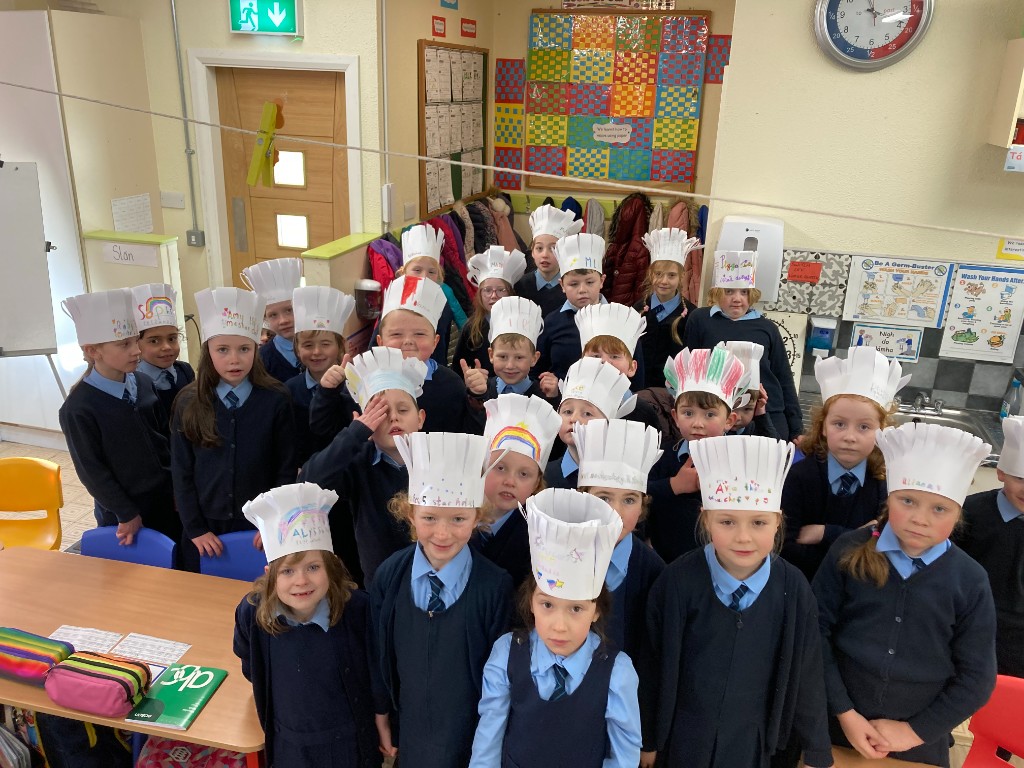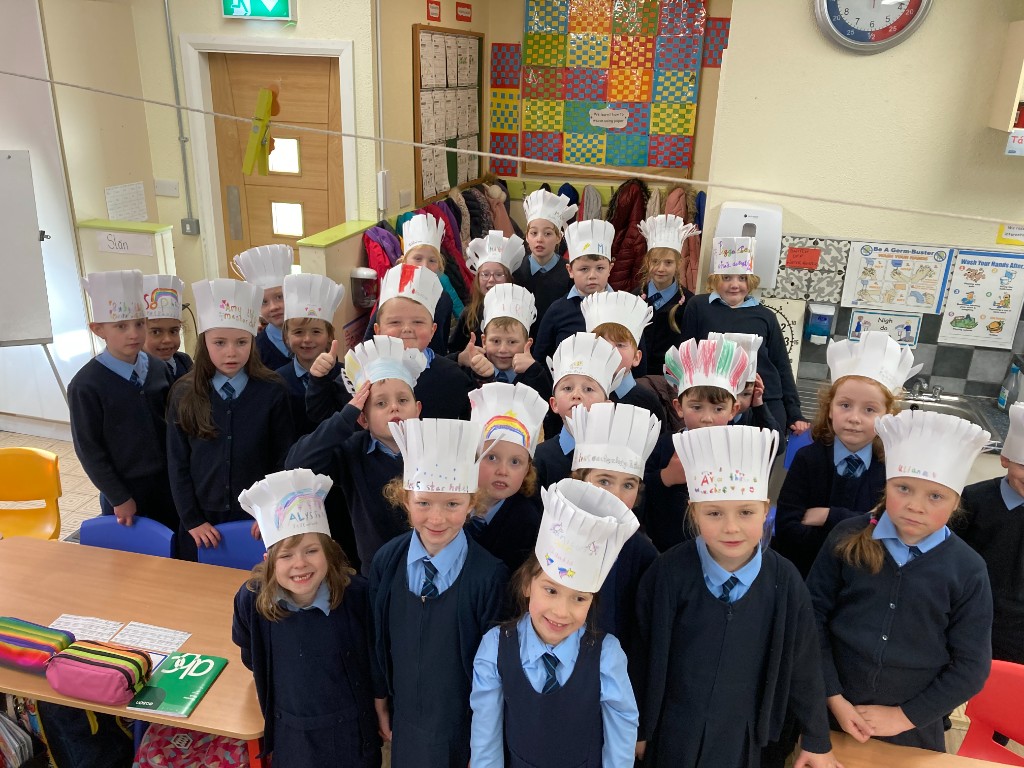 Science week fun!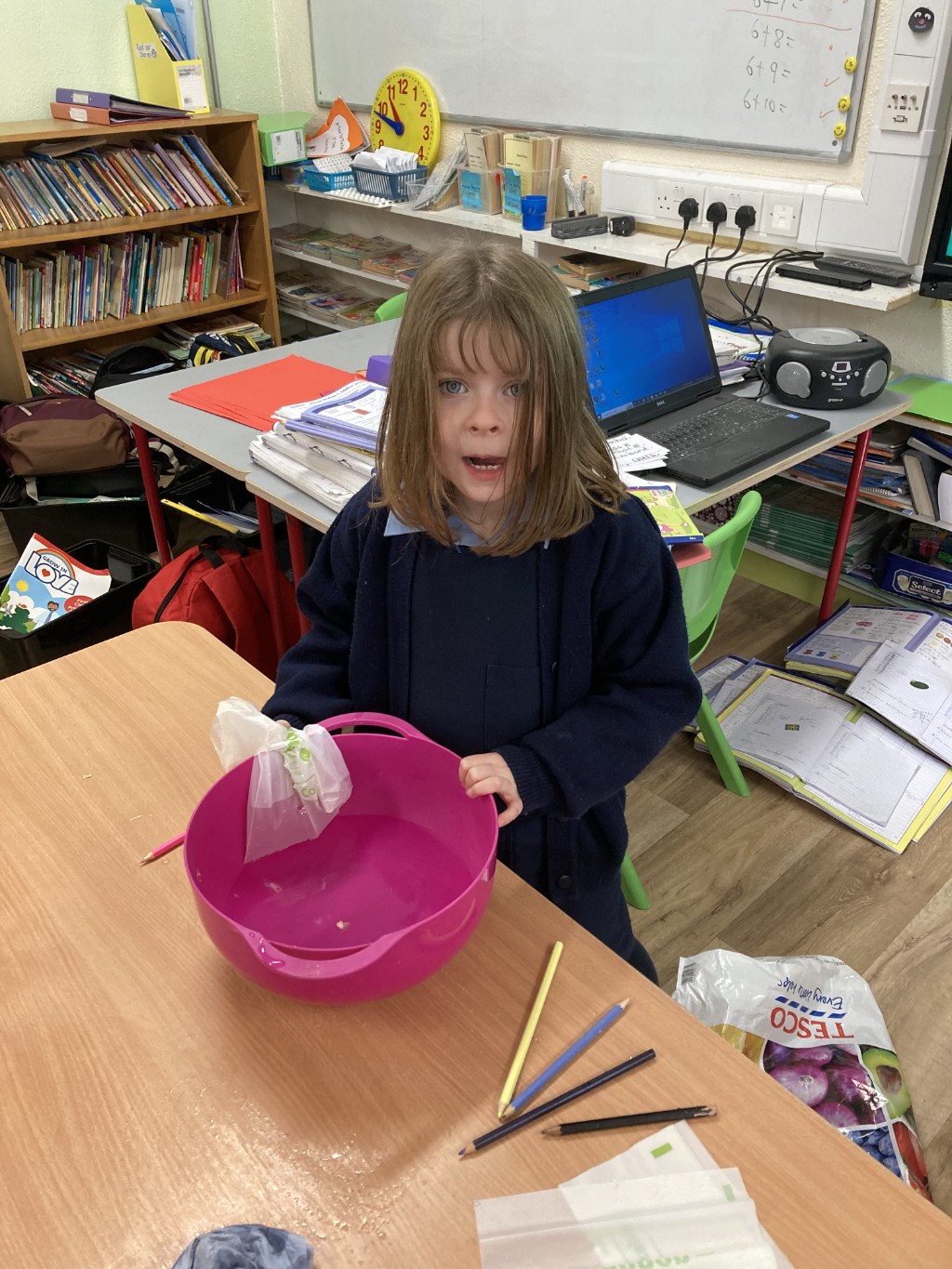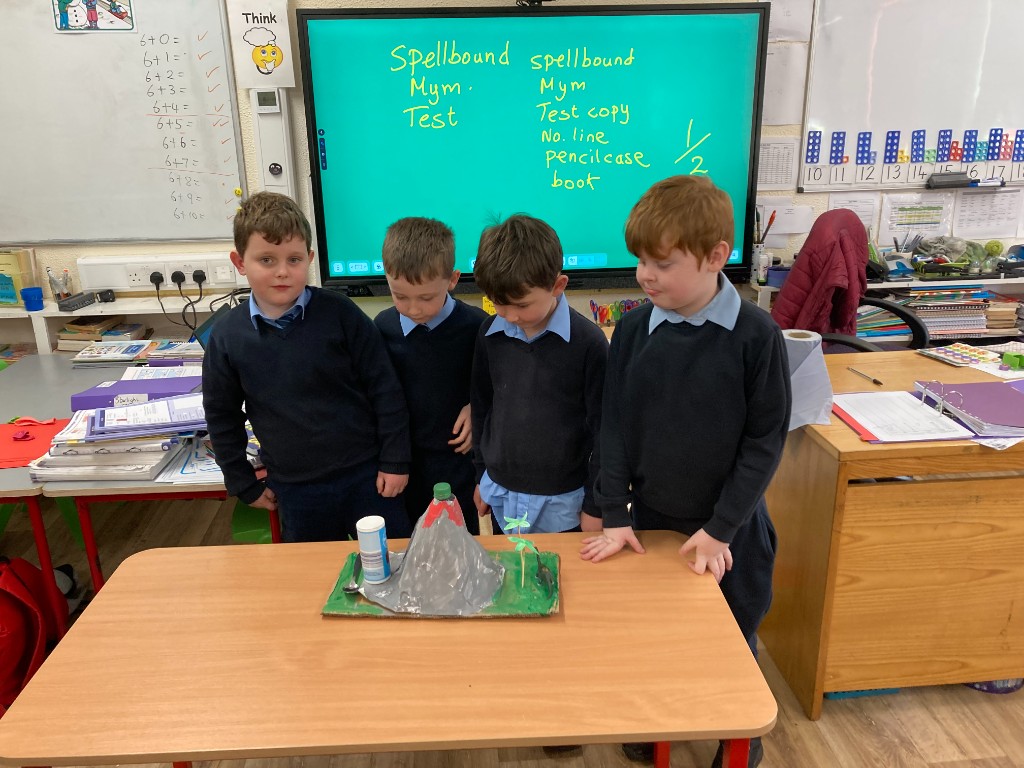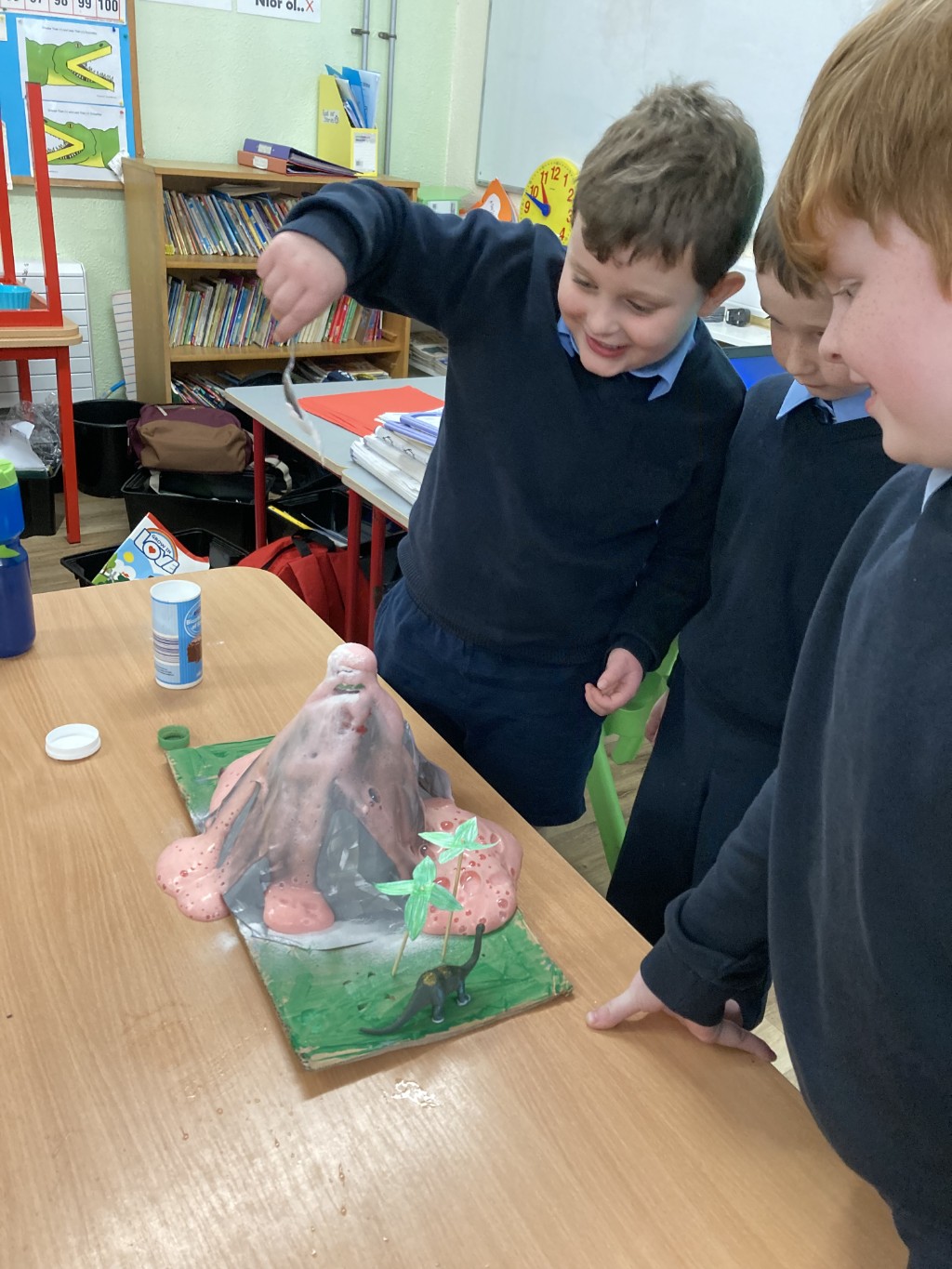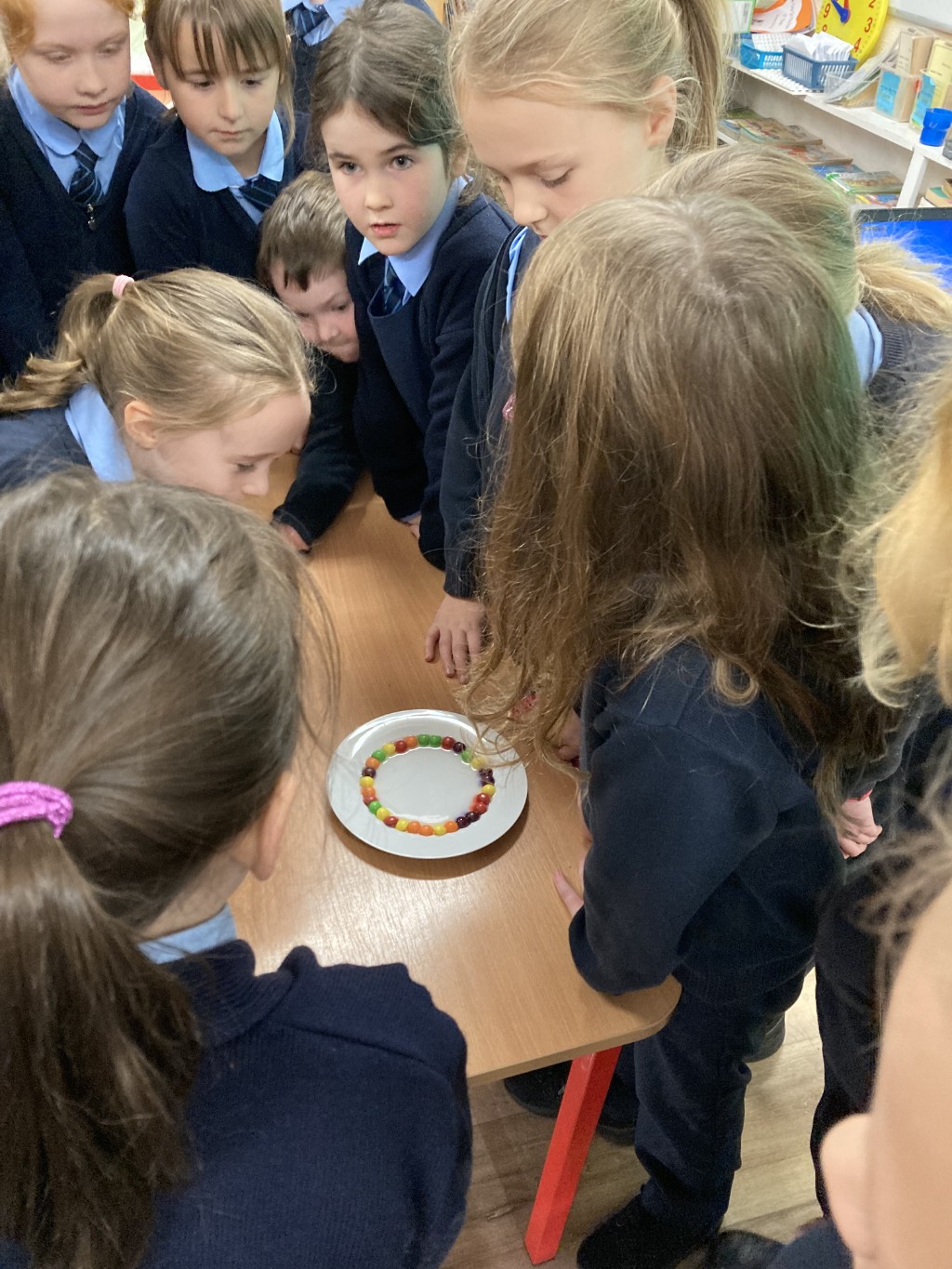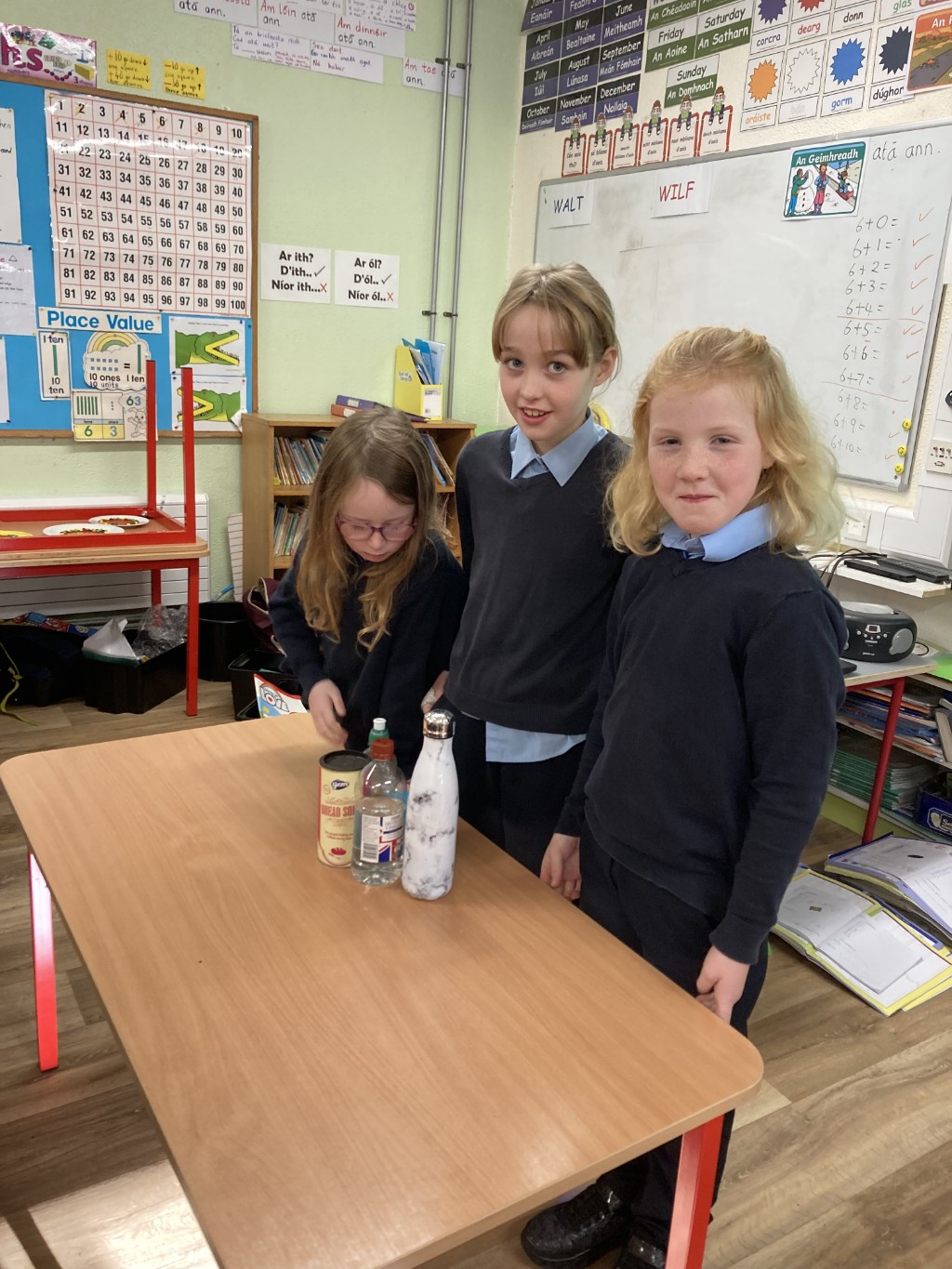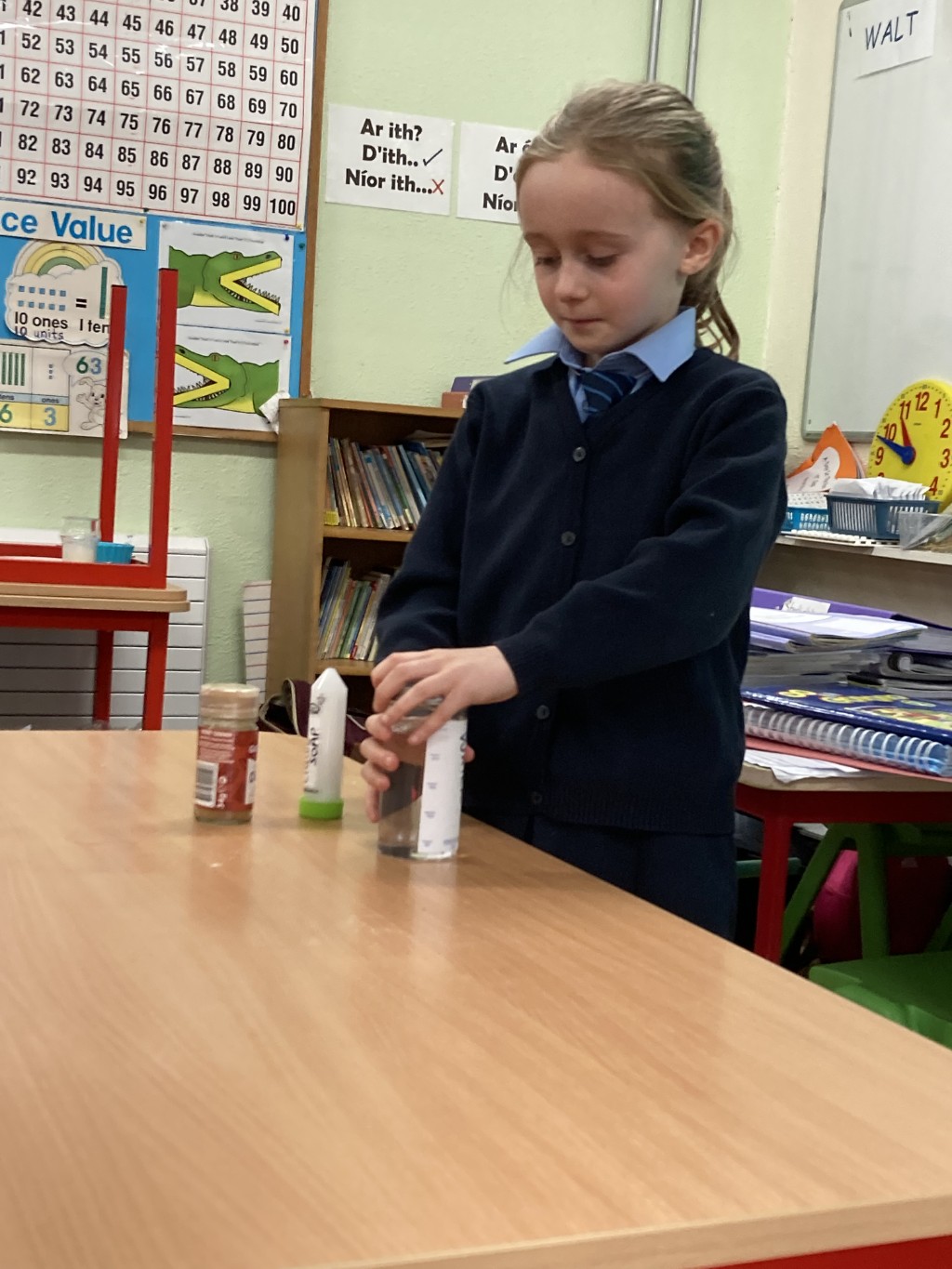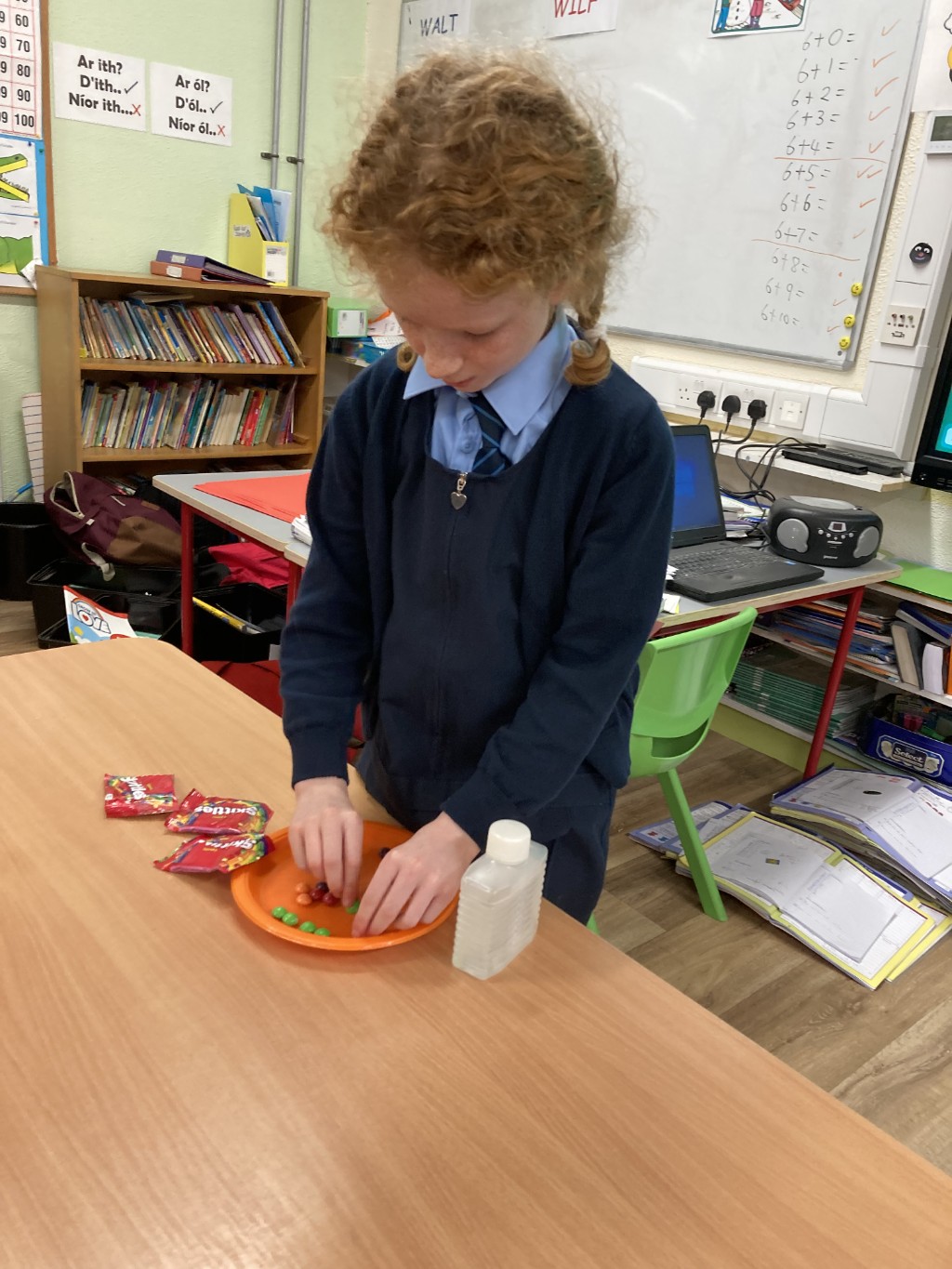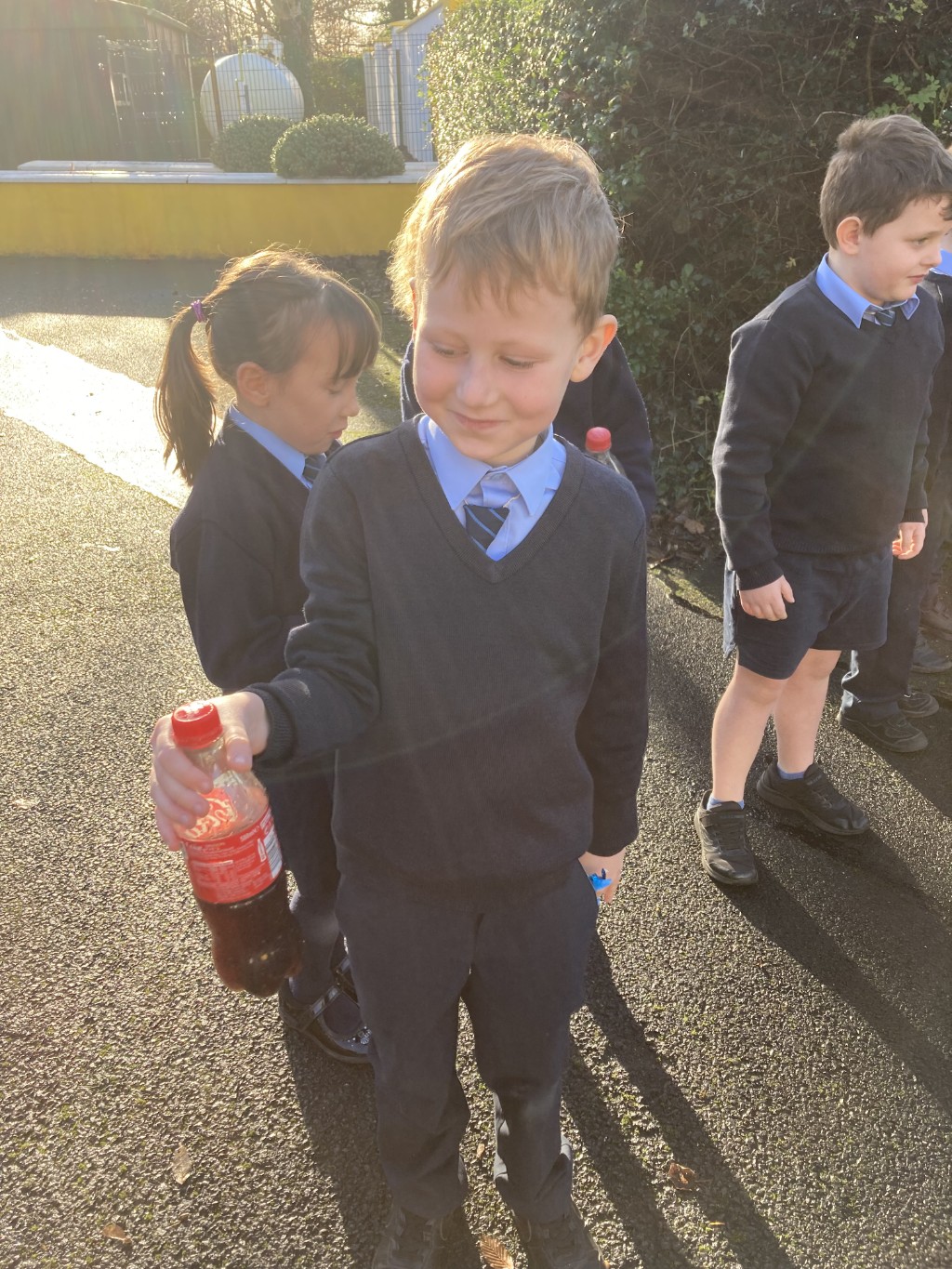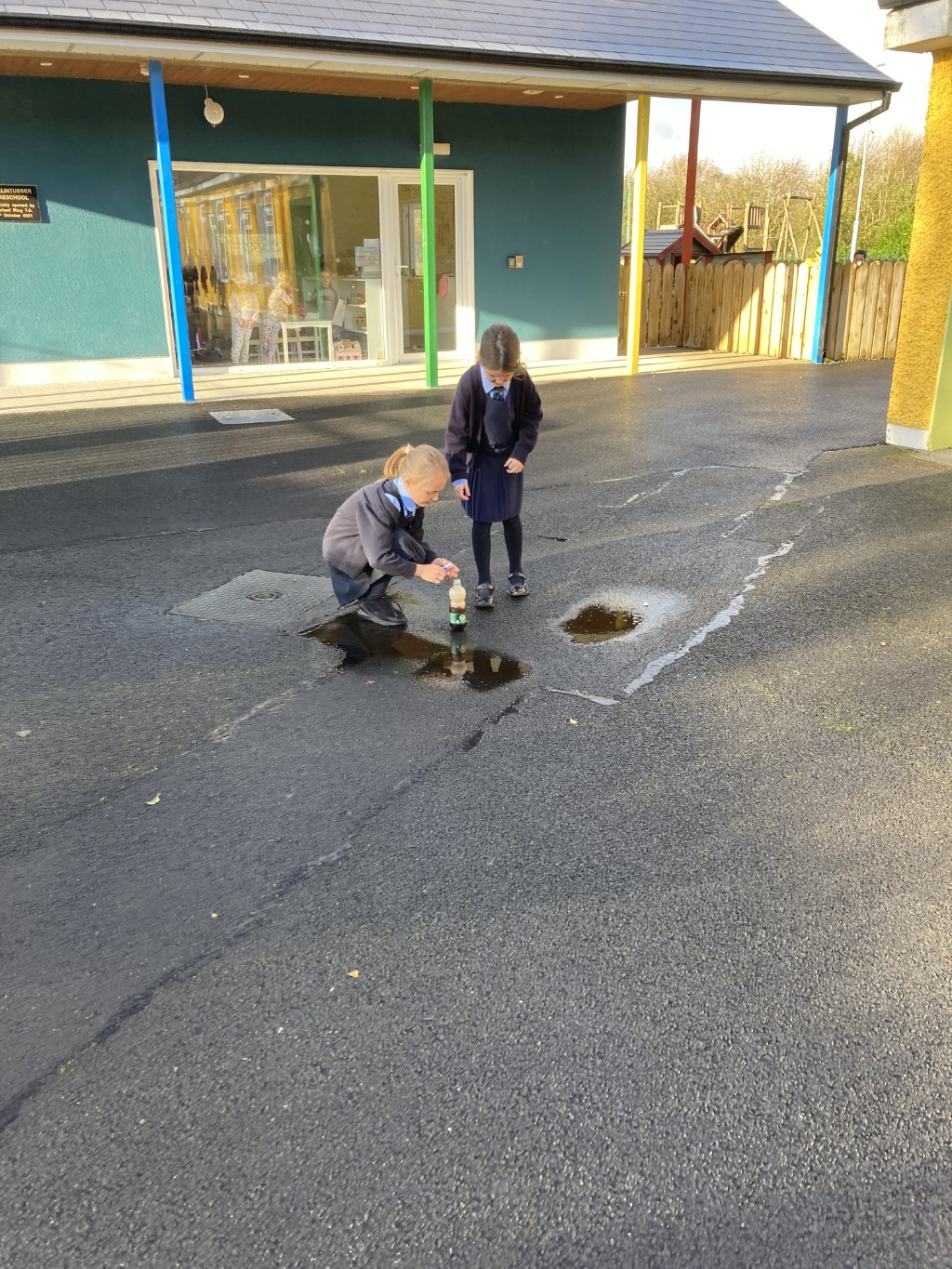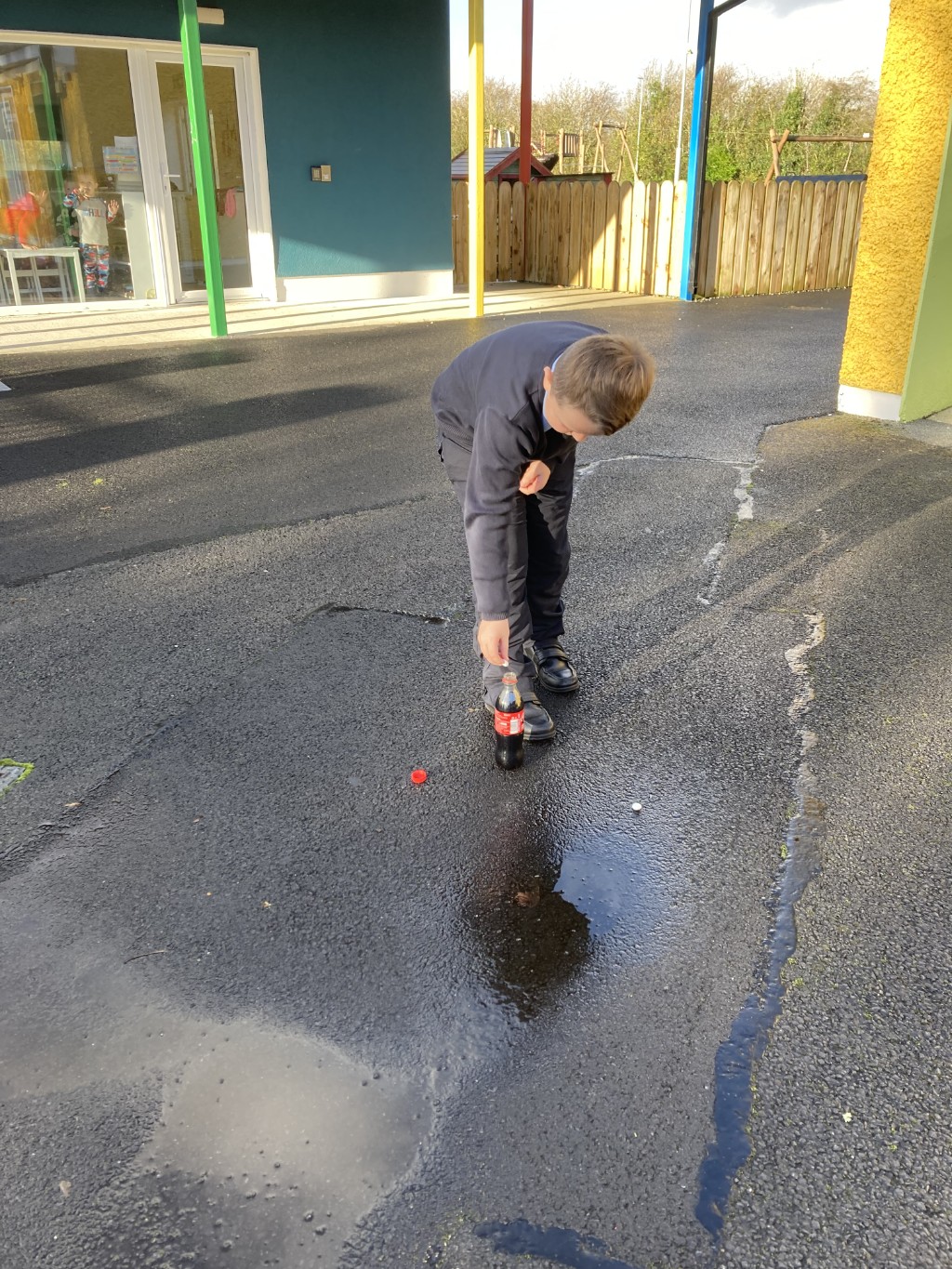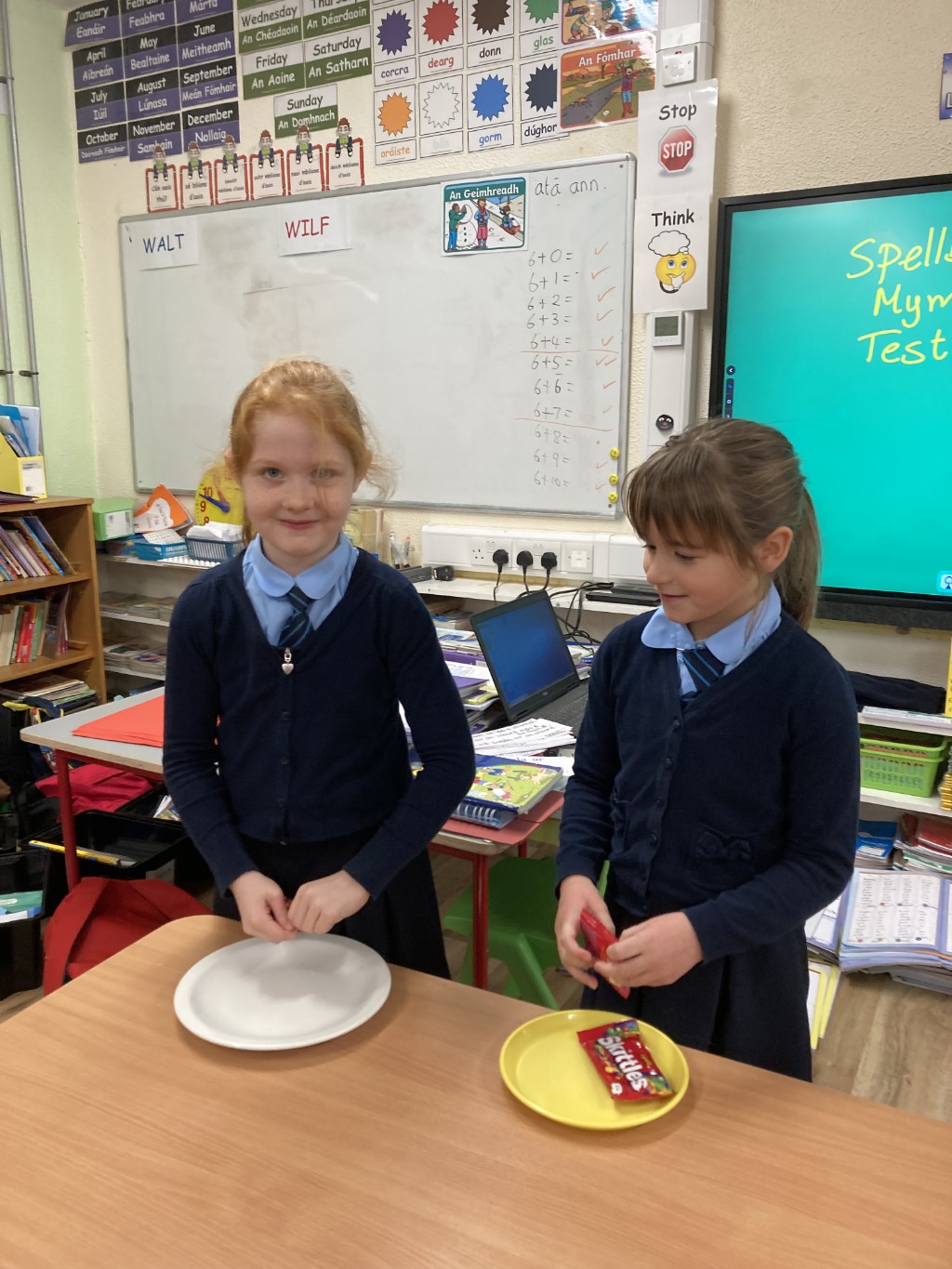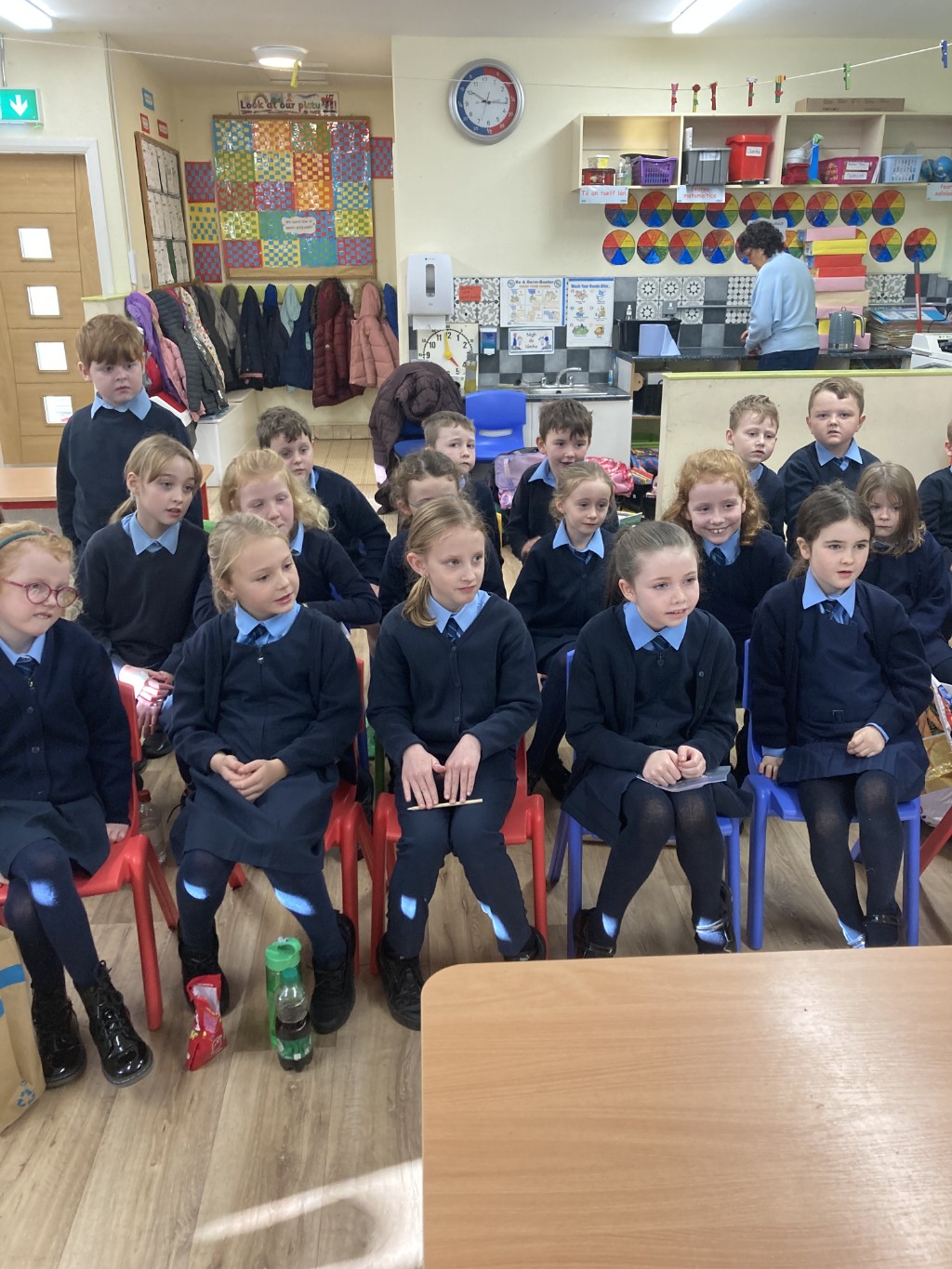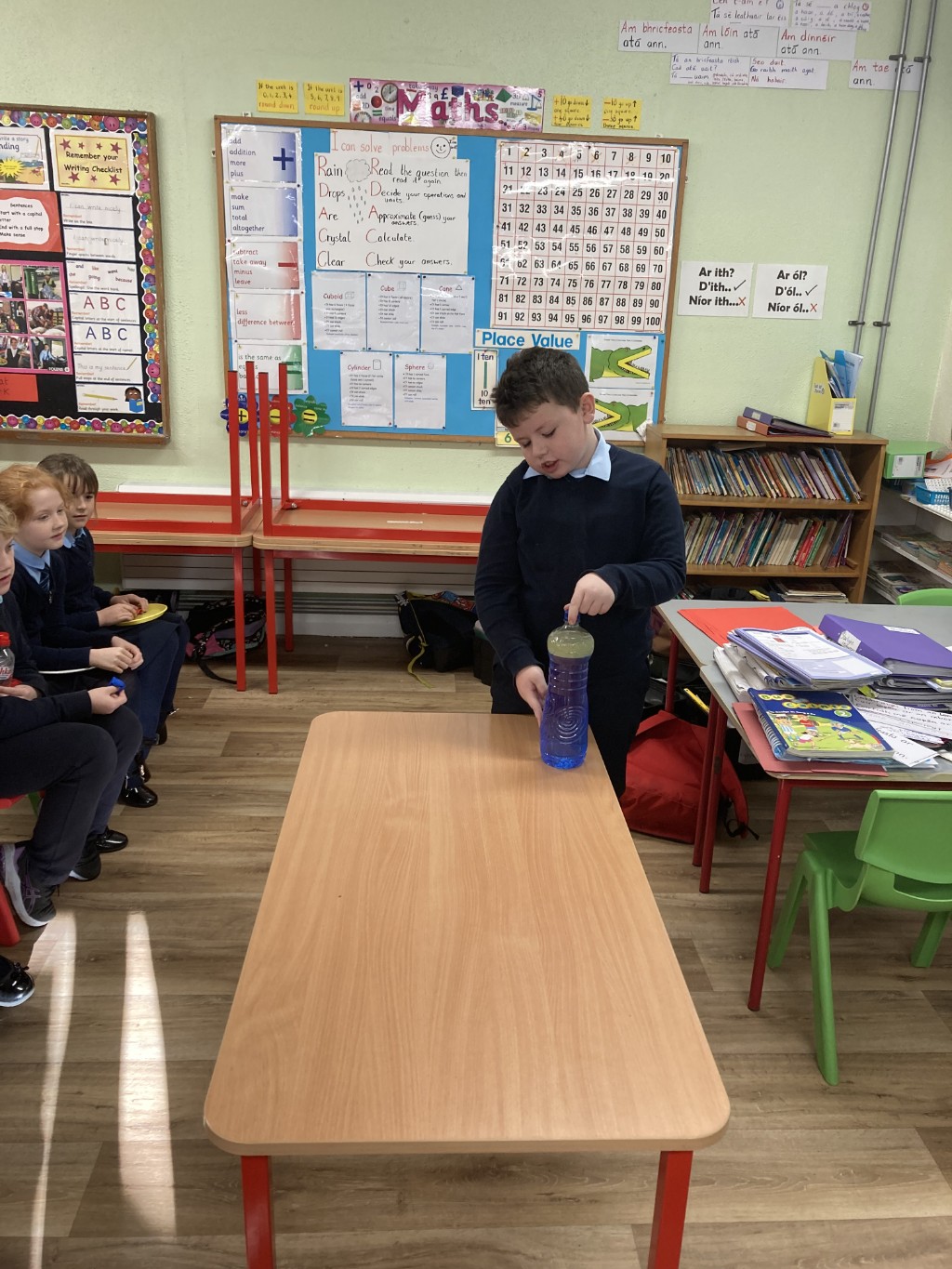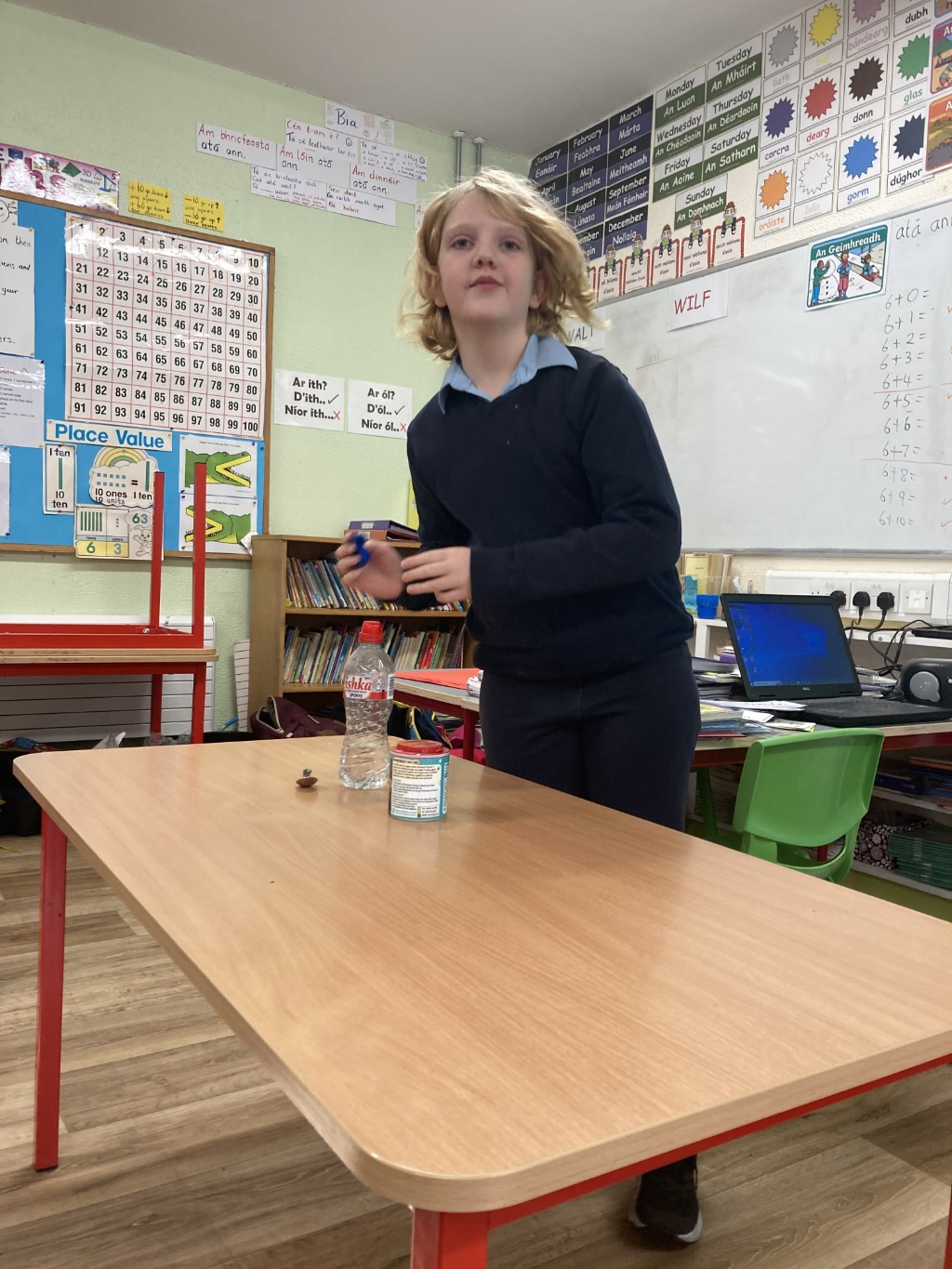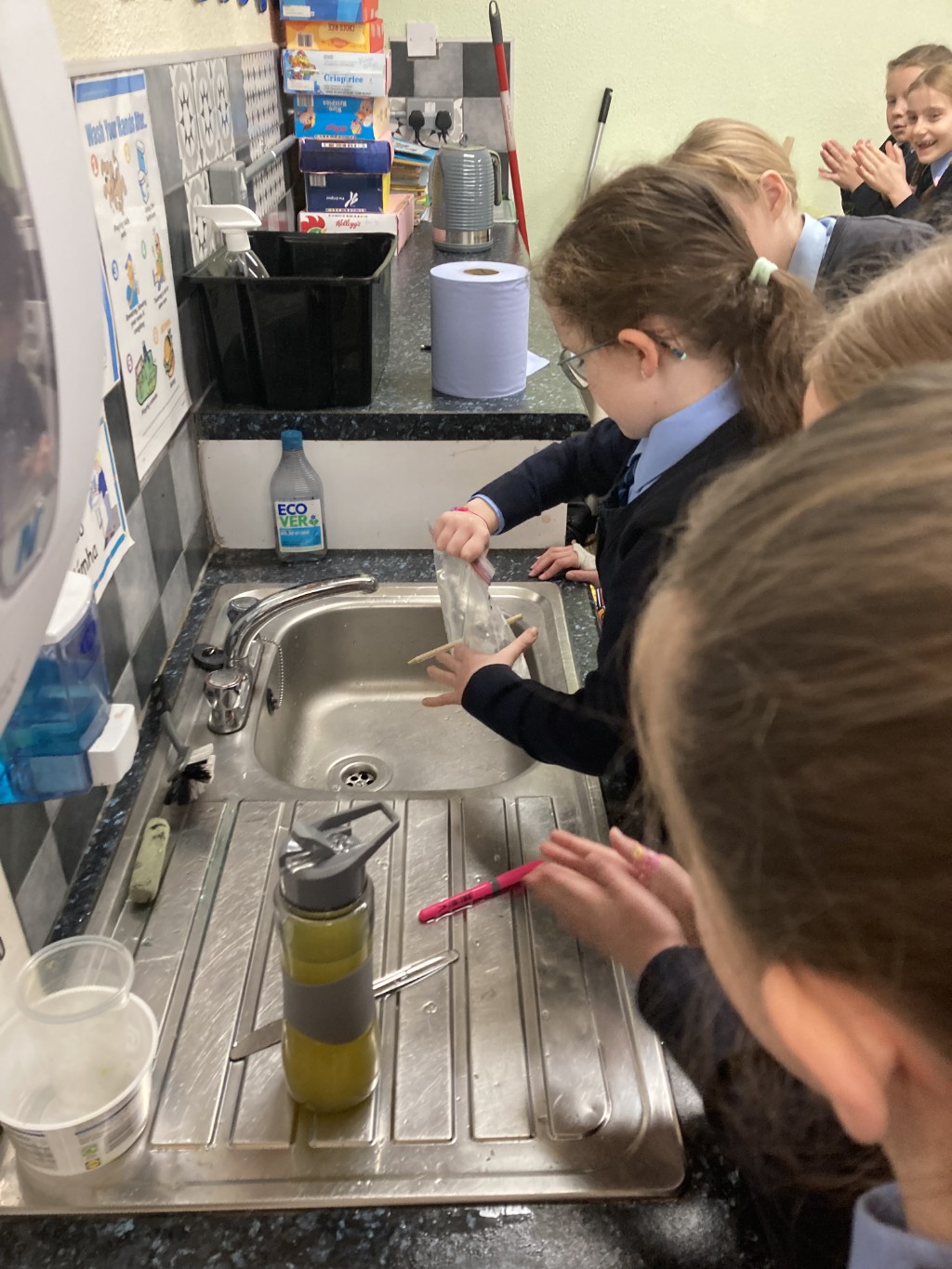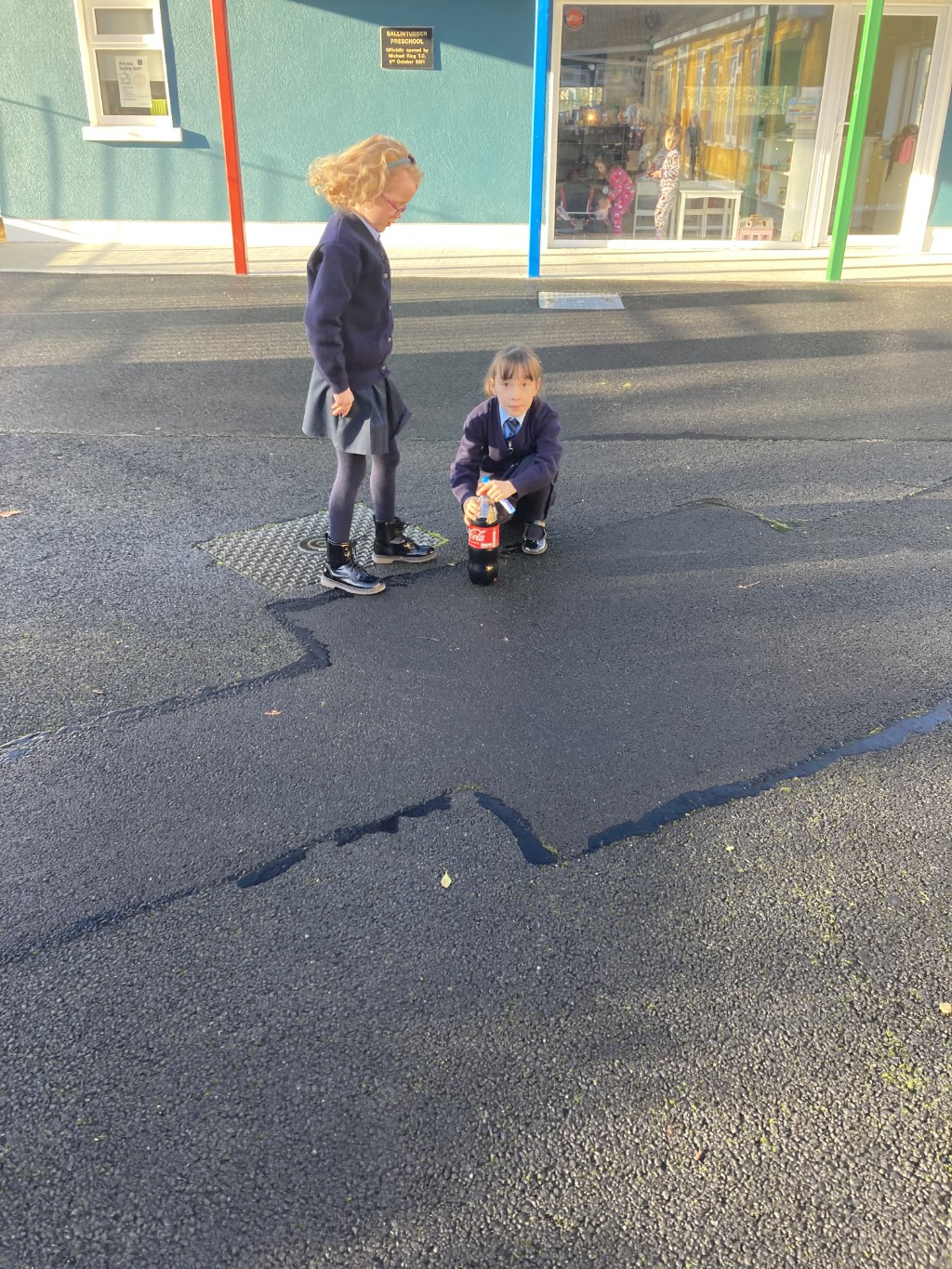 Learning about Clann Lir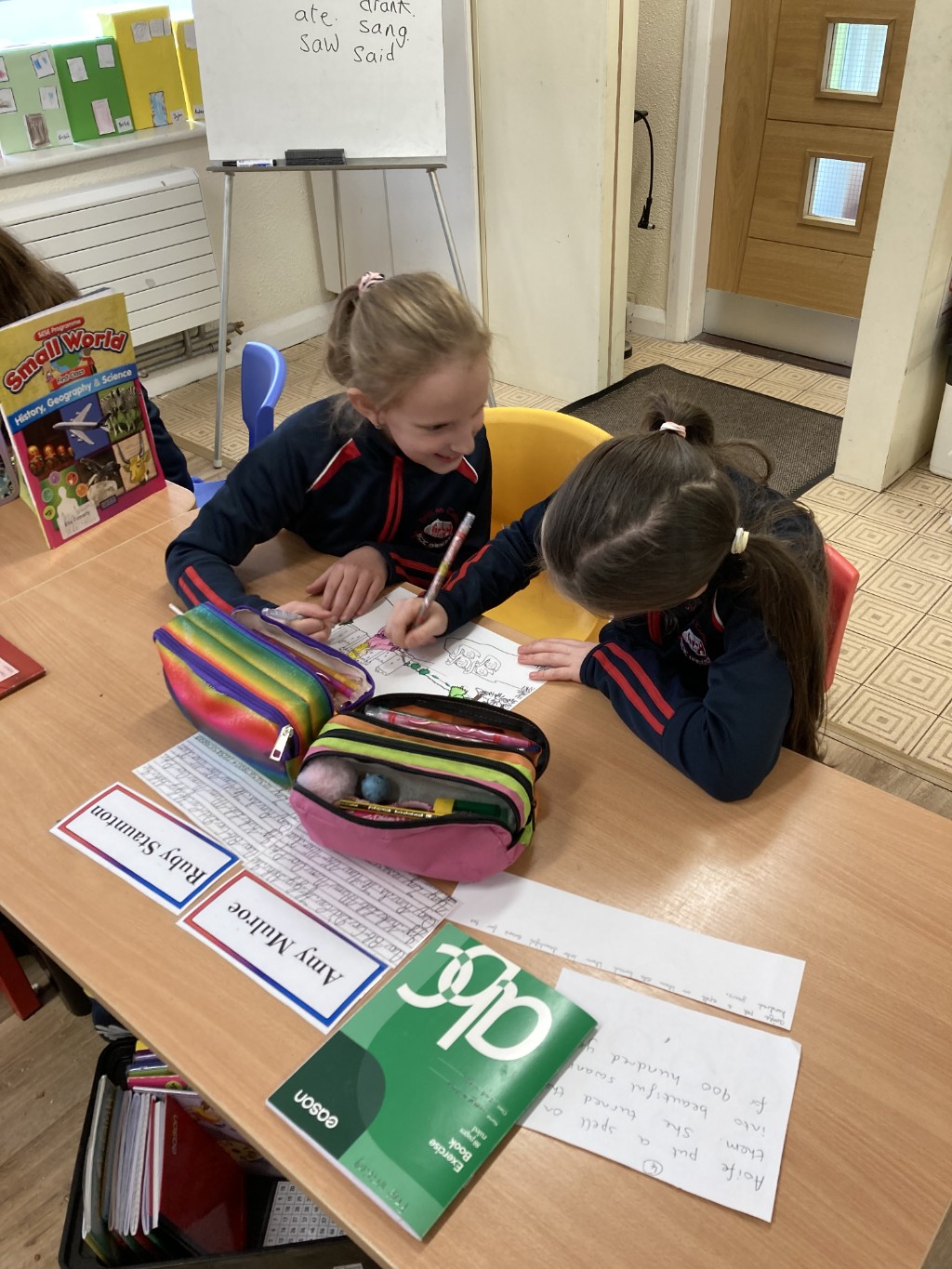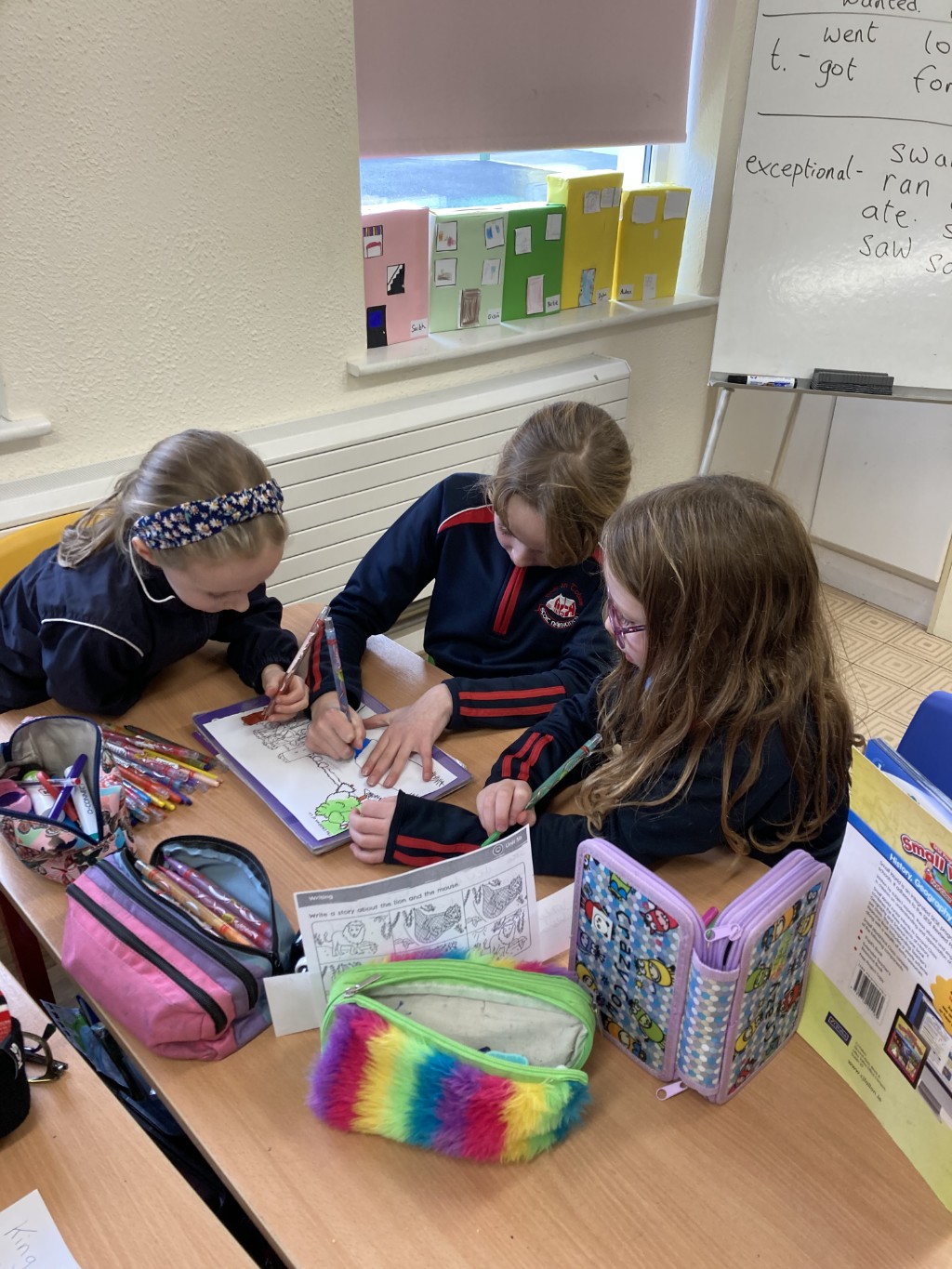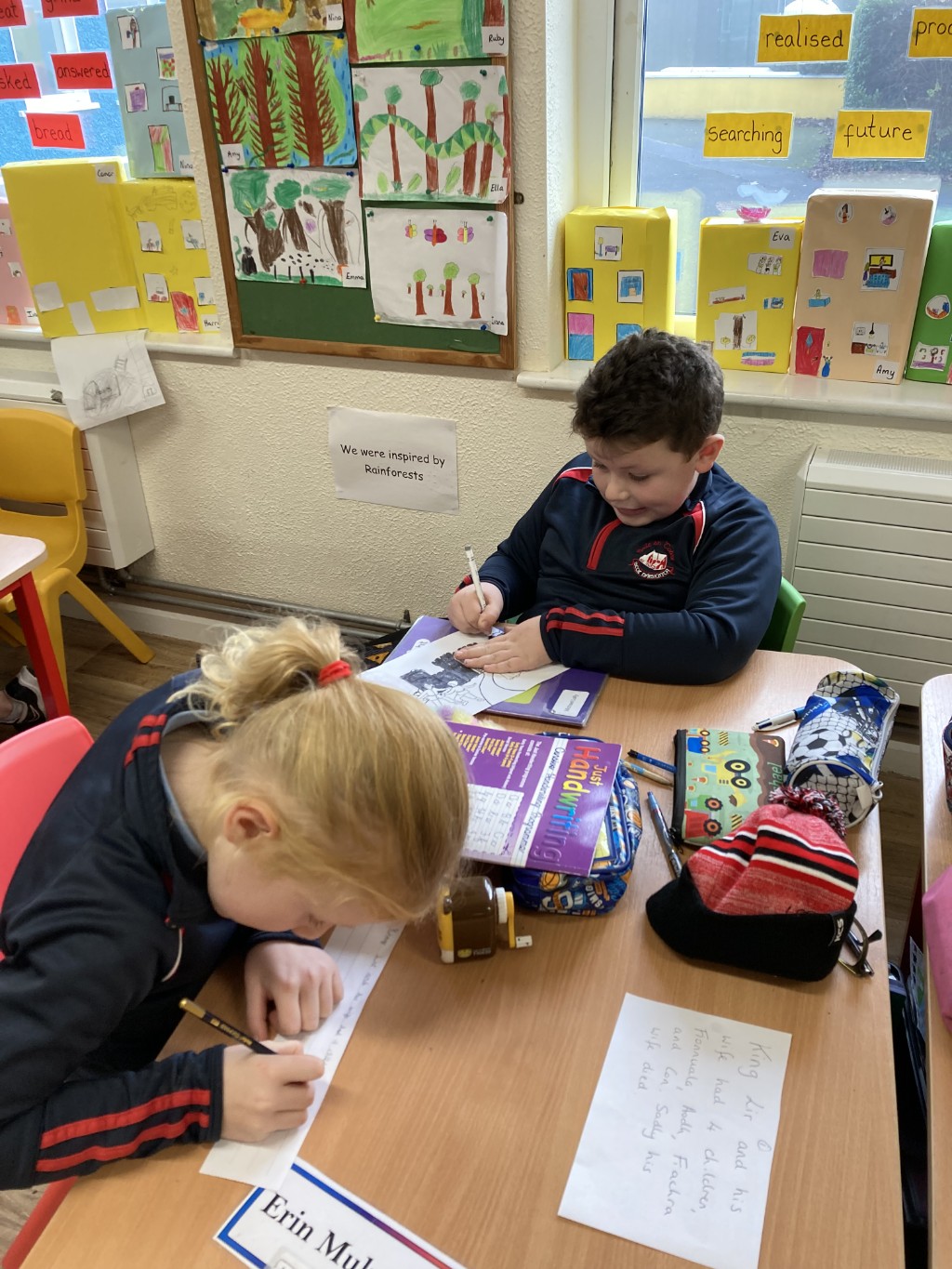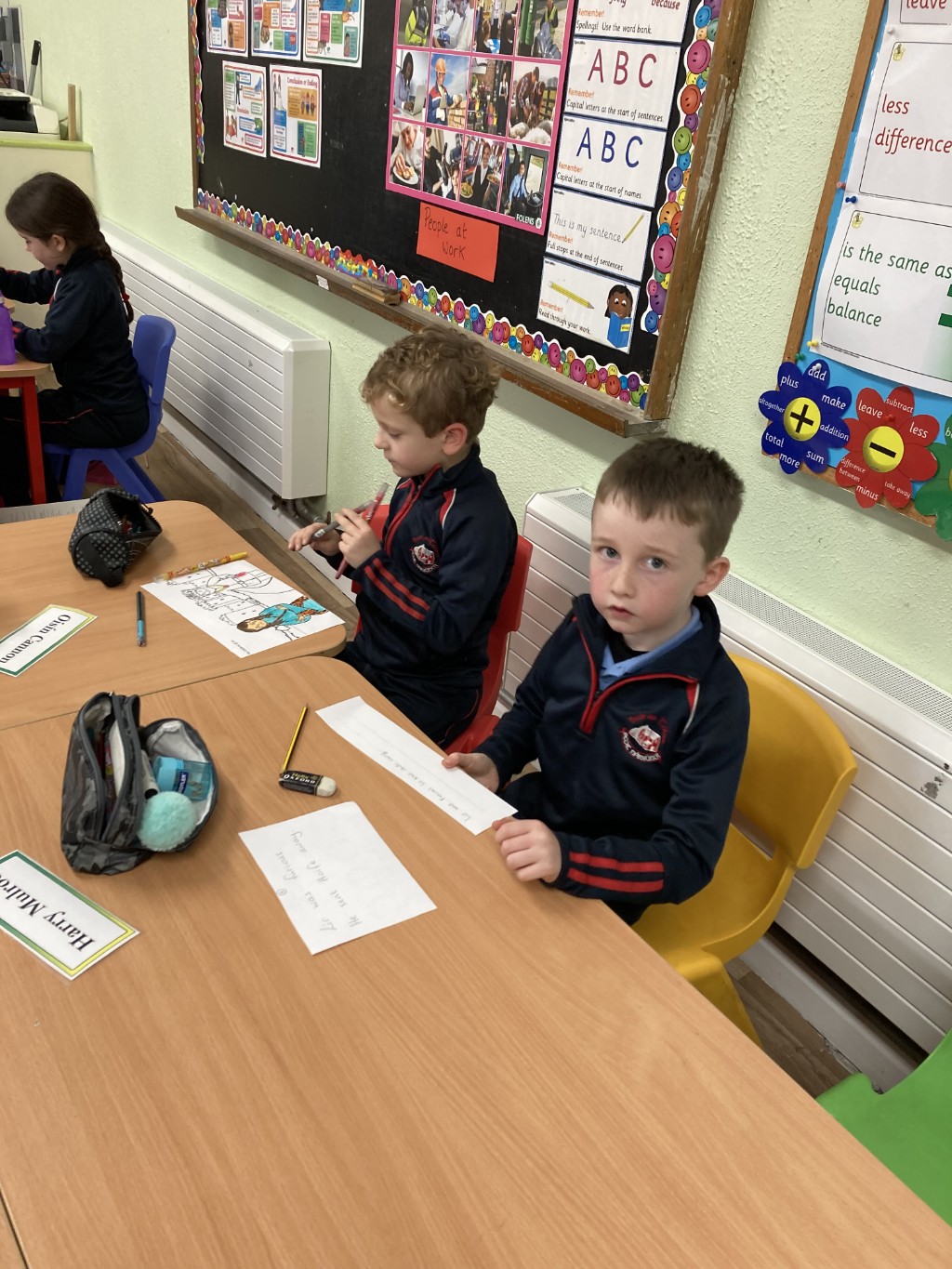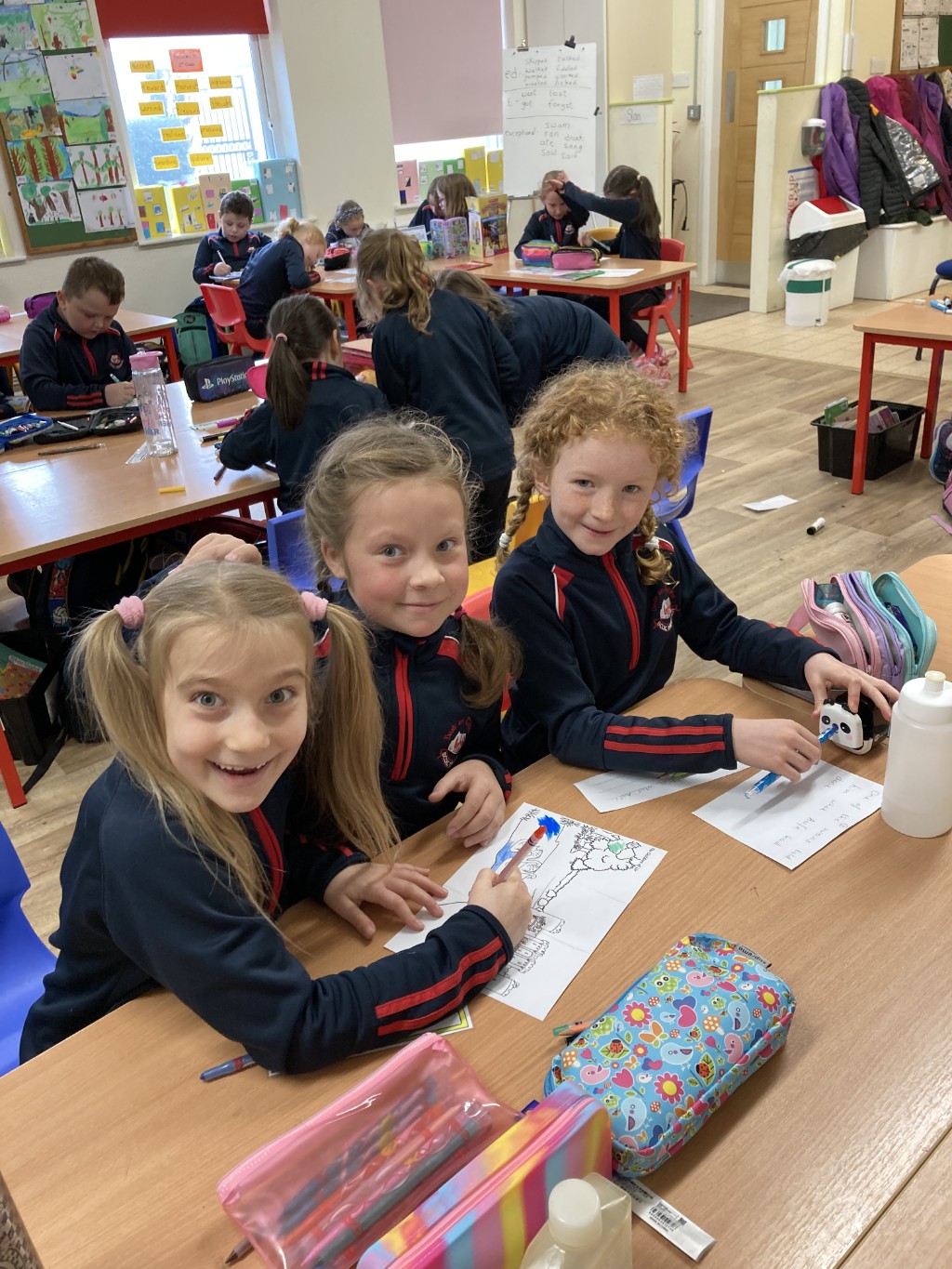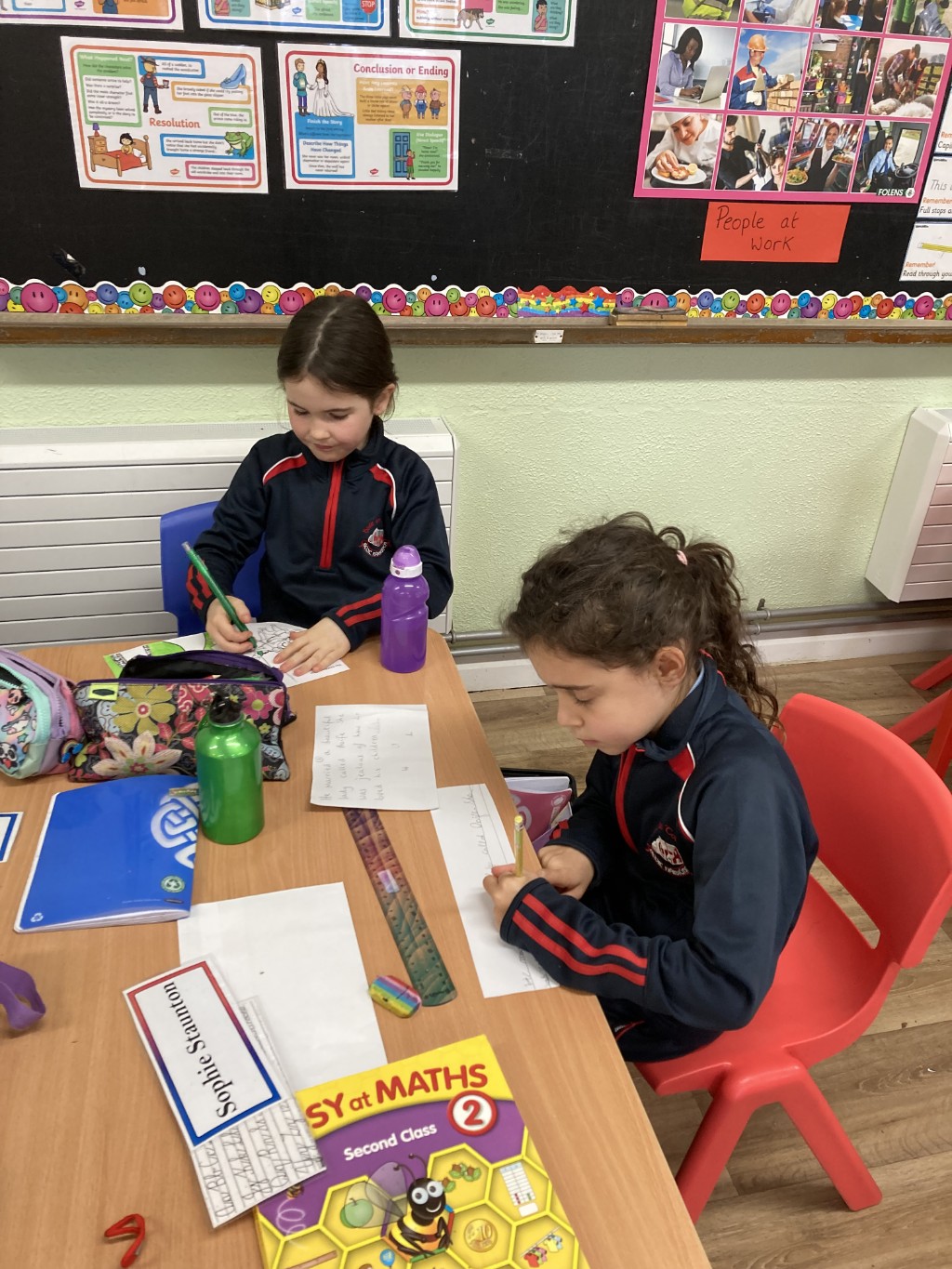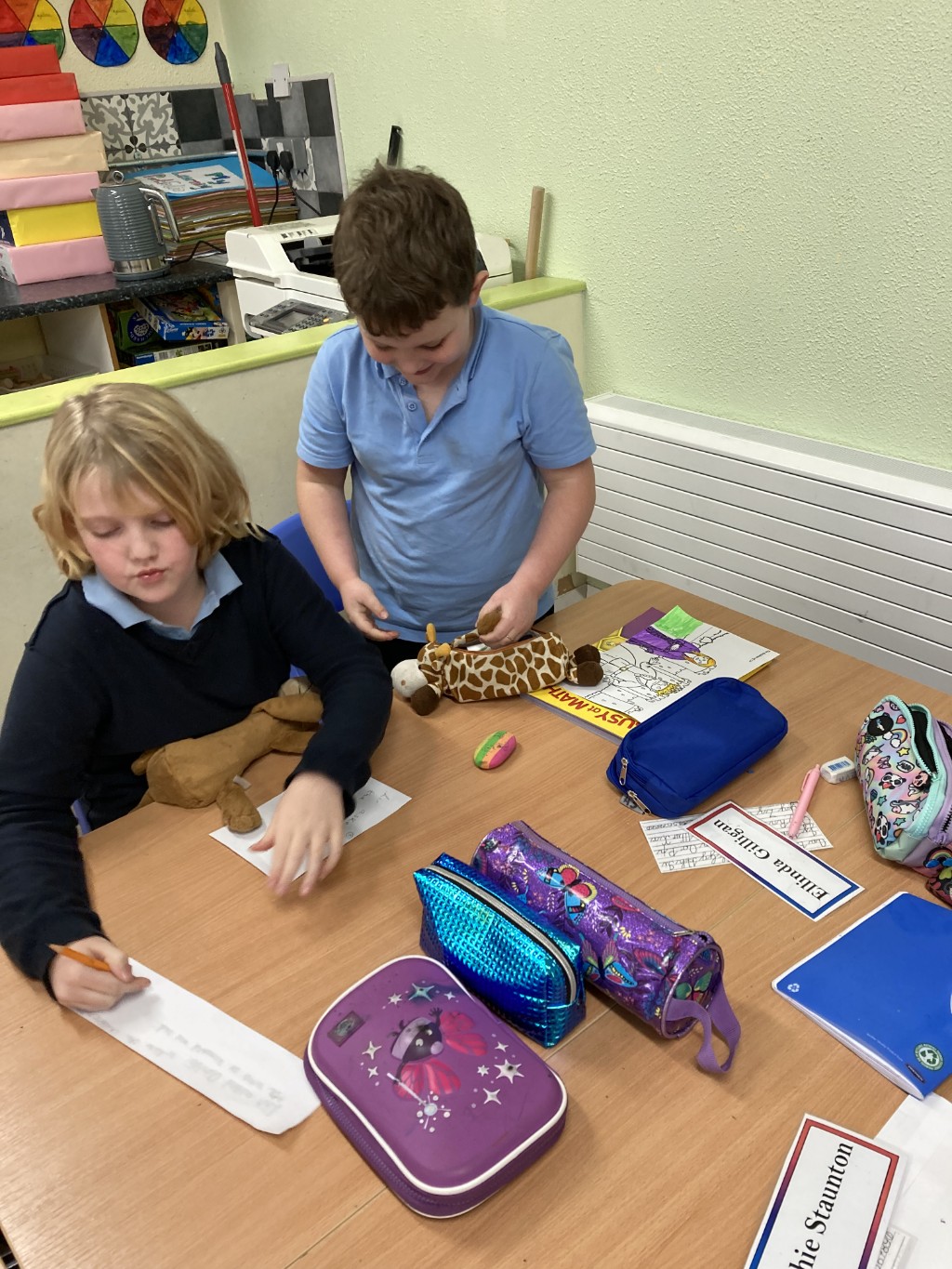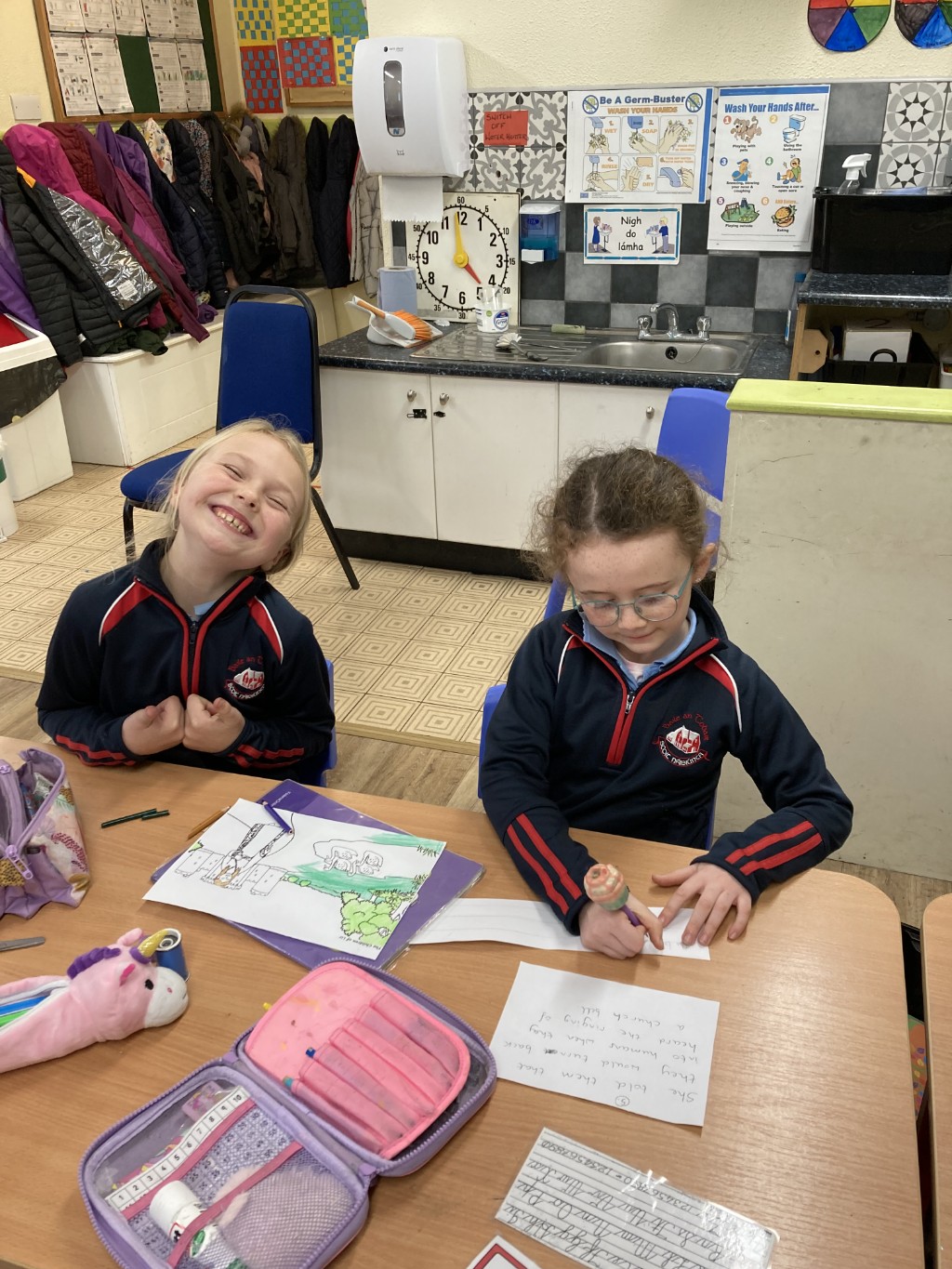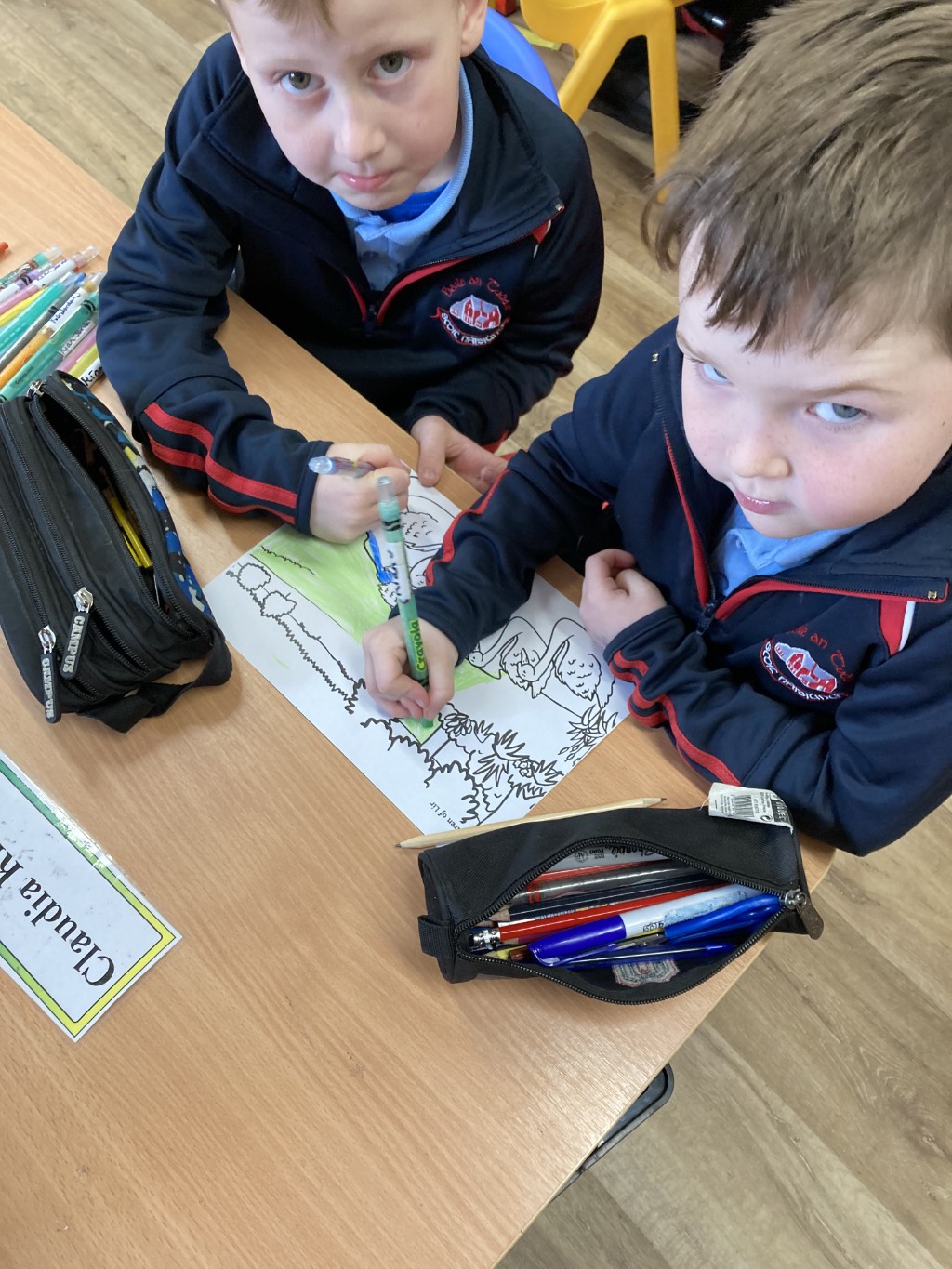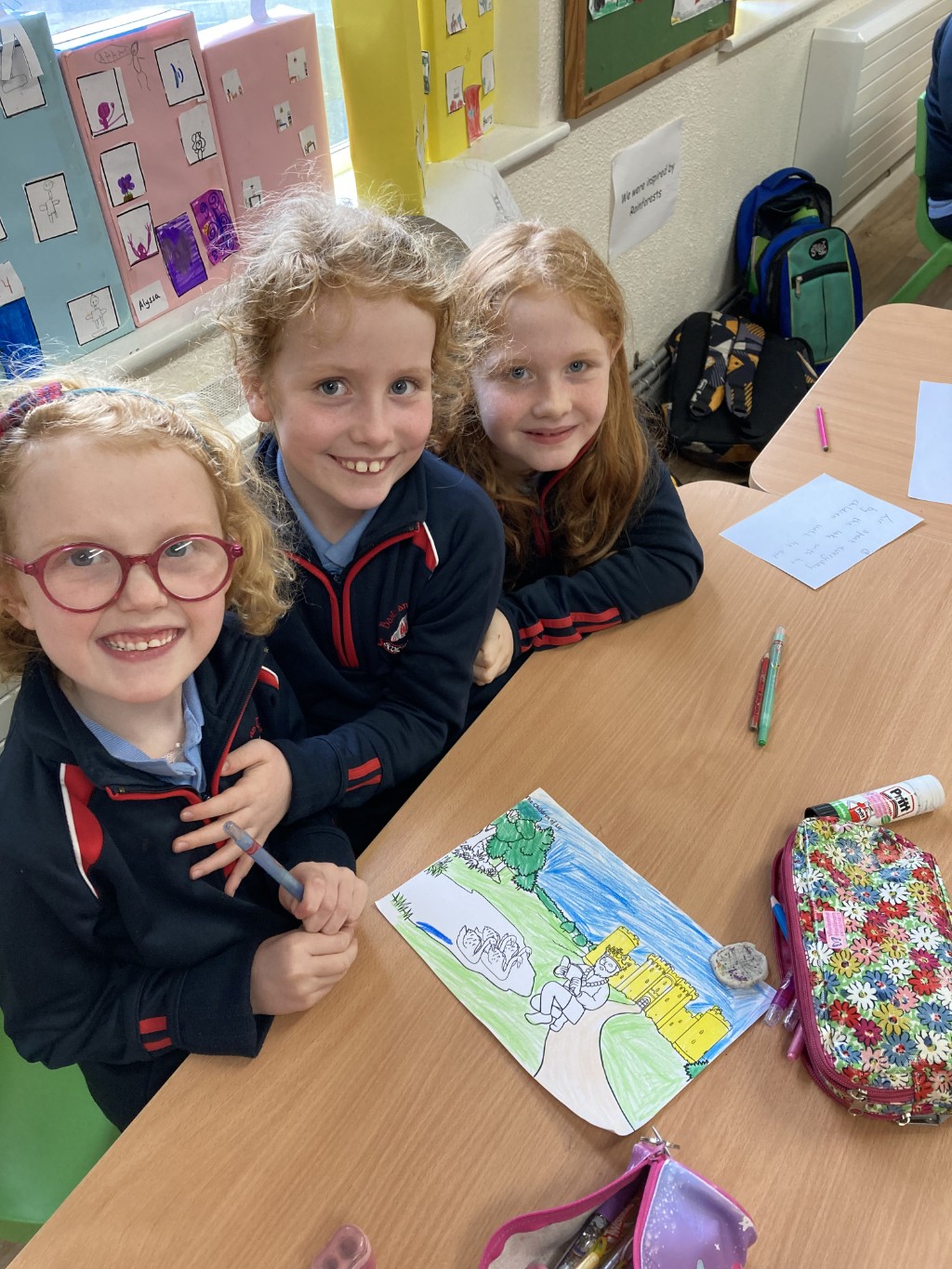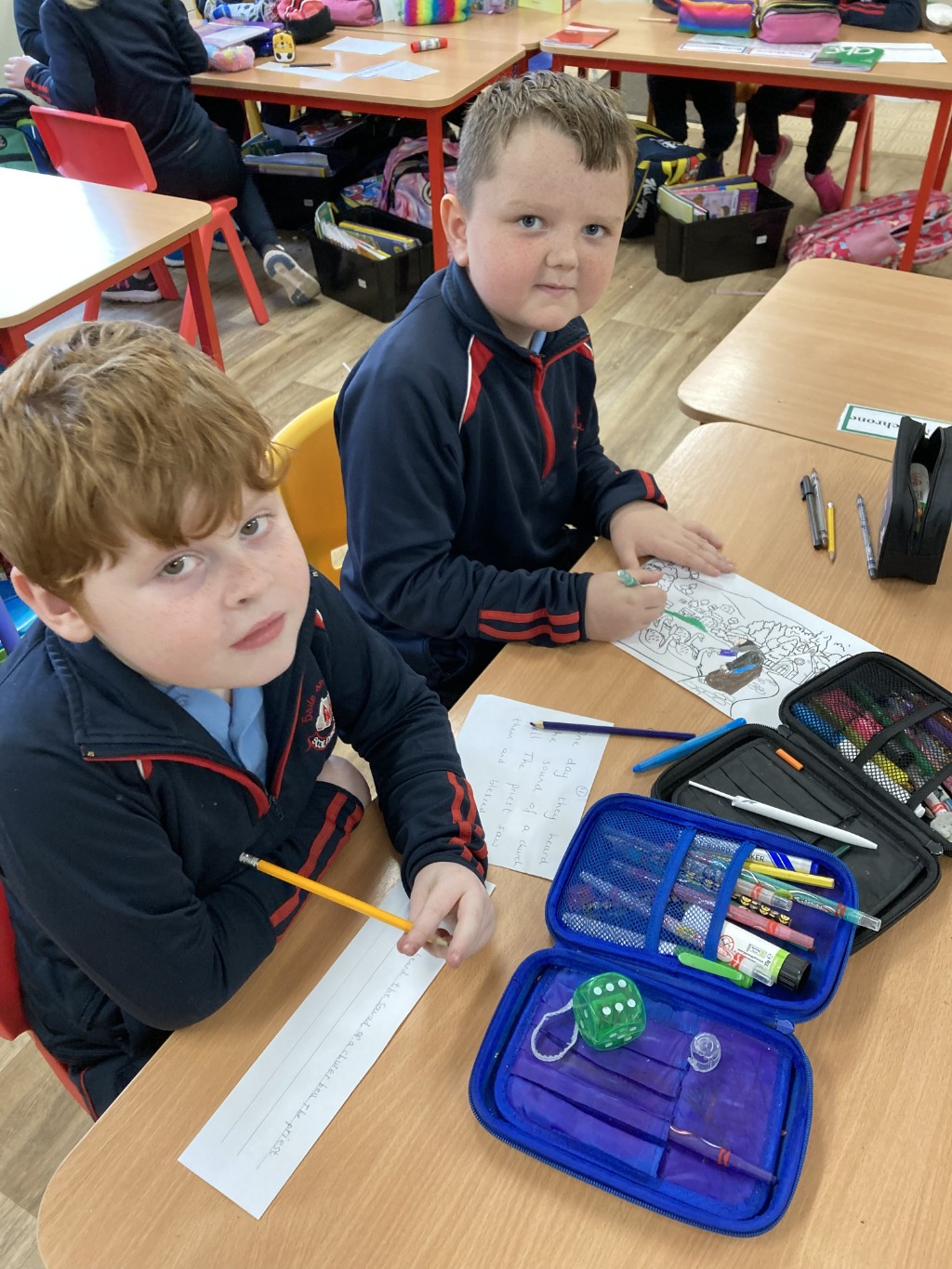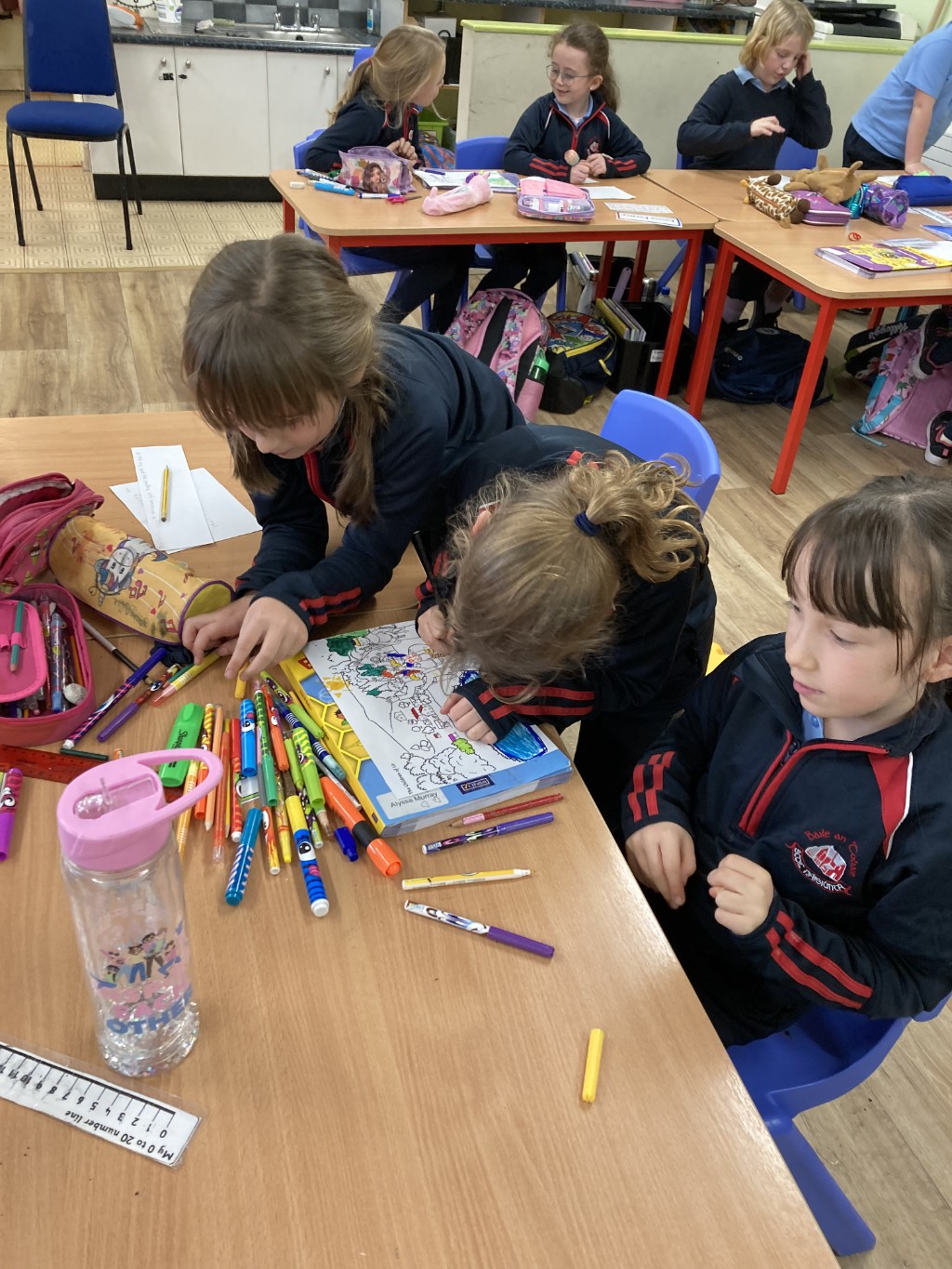 Tower construction in groups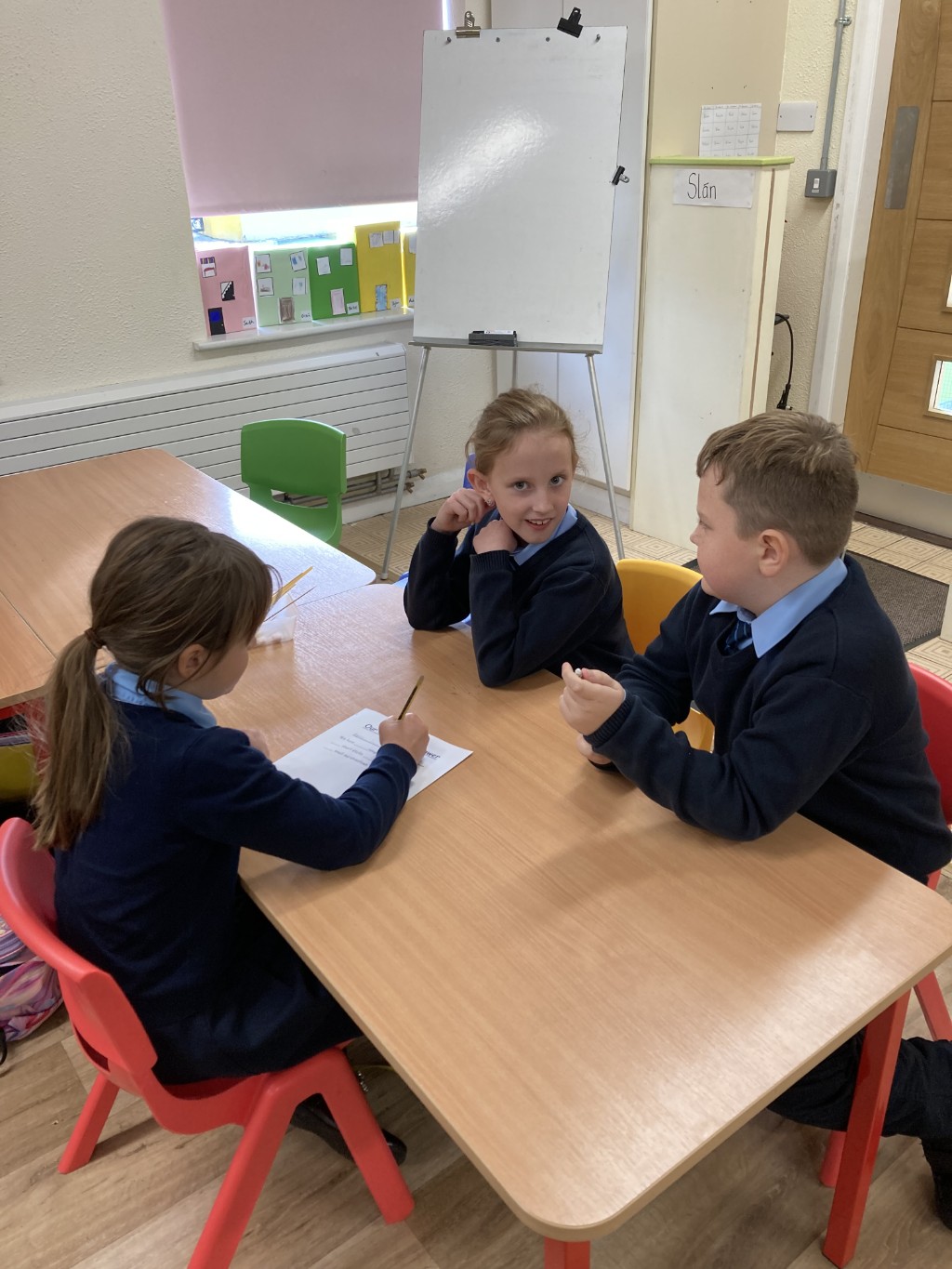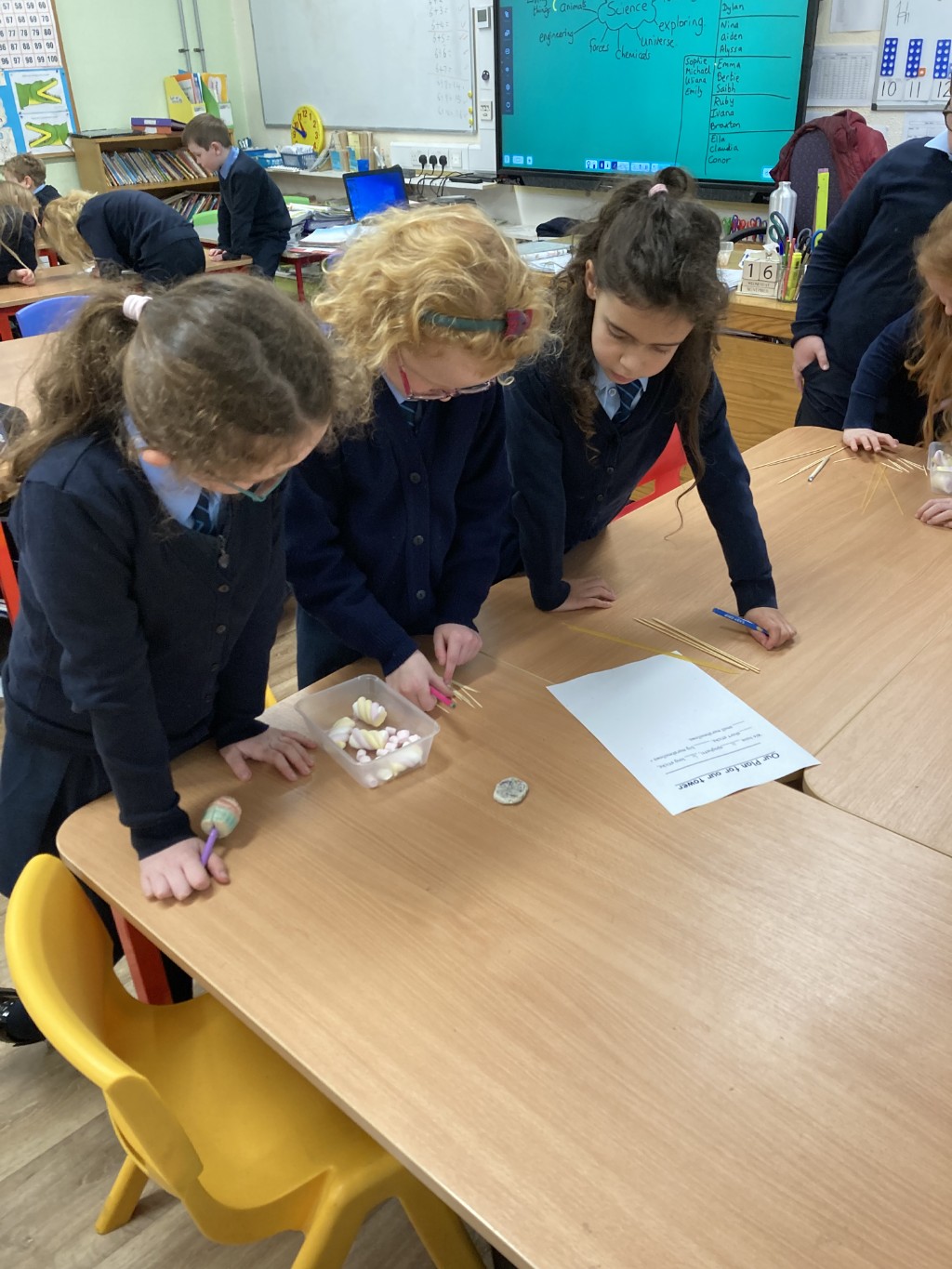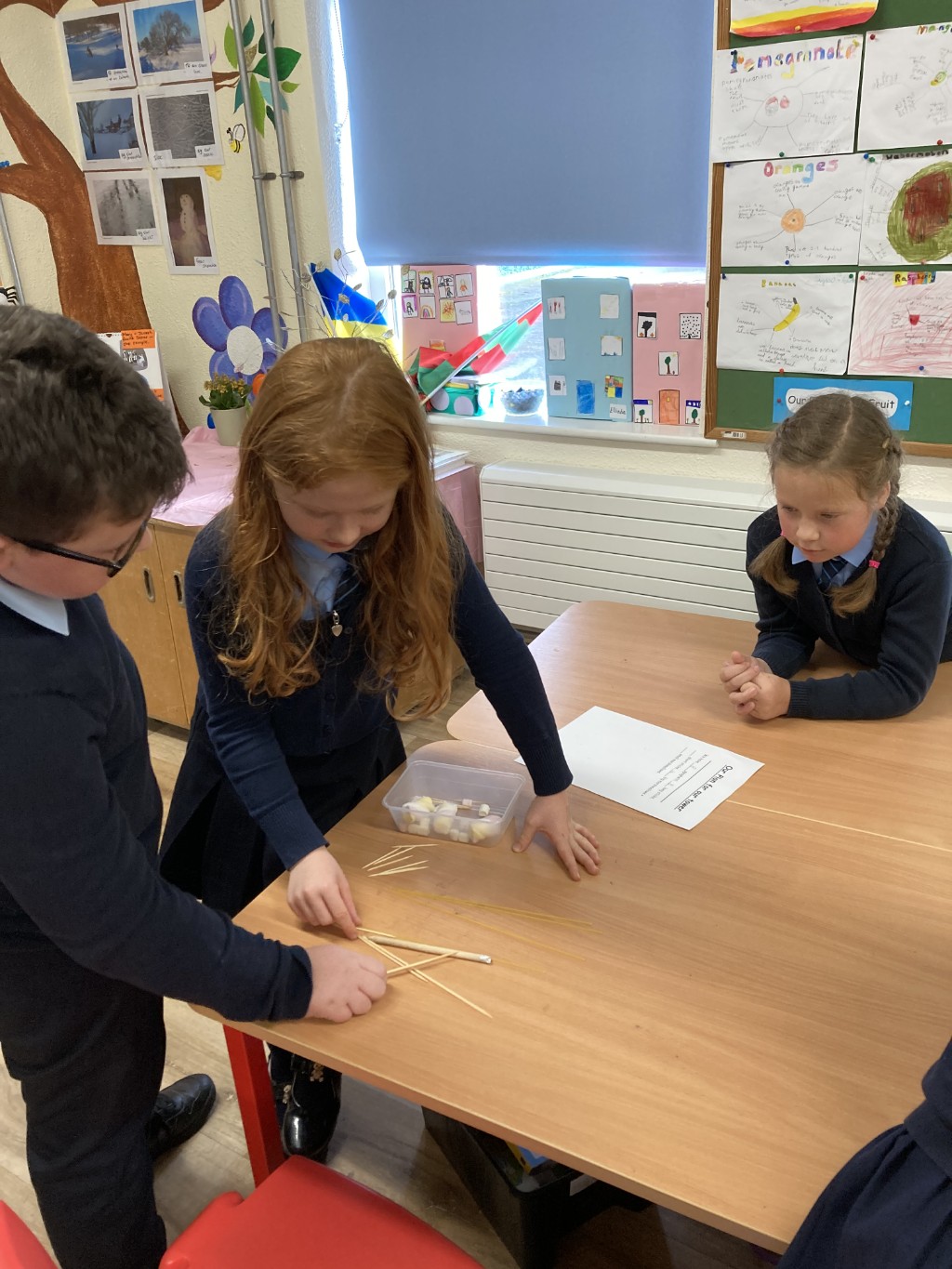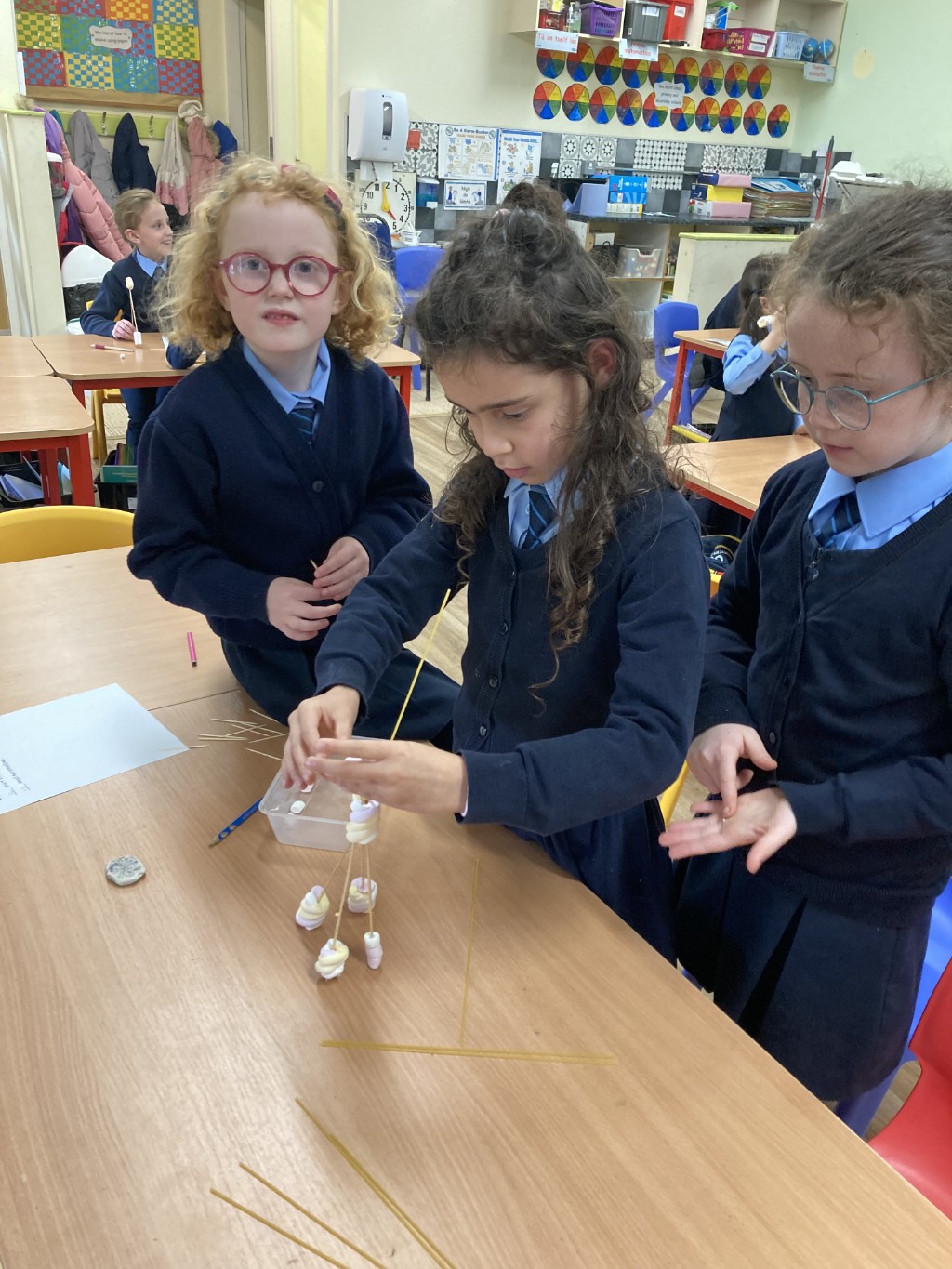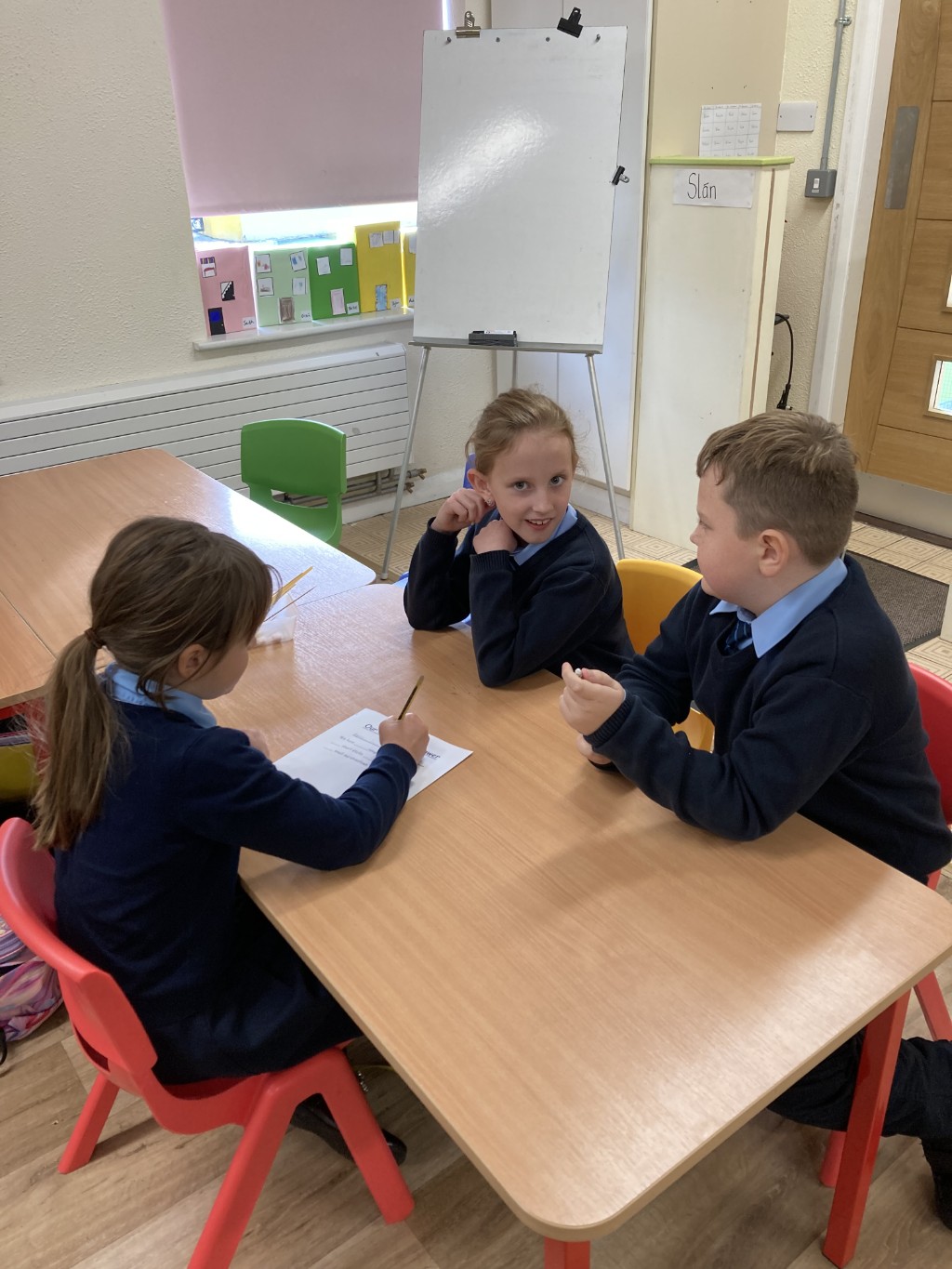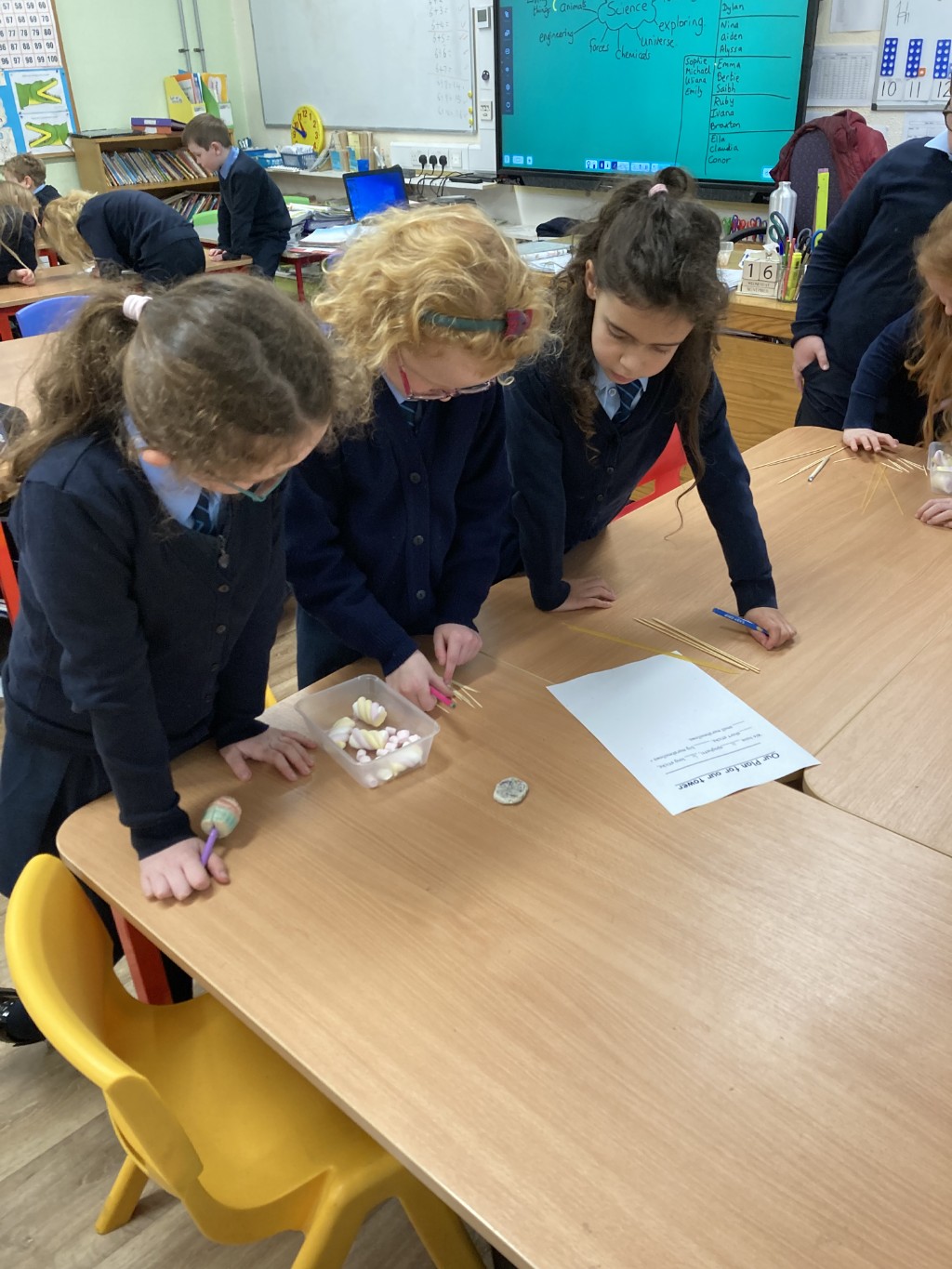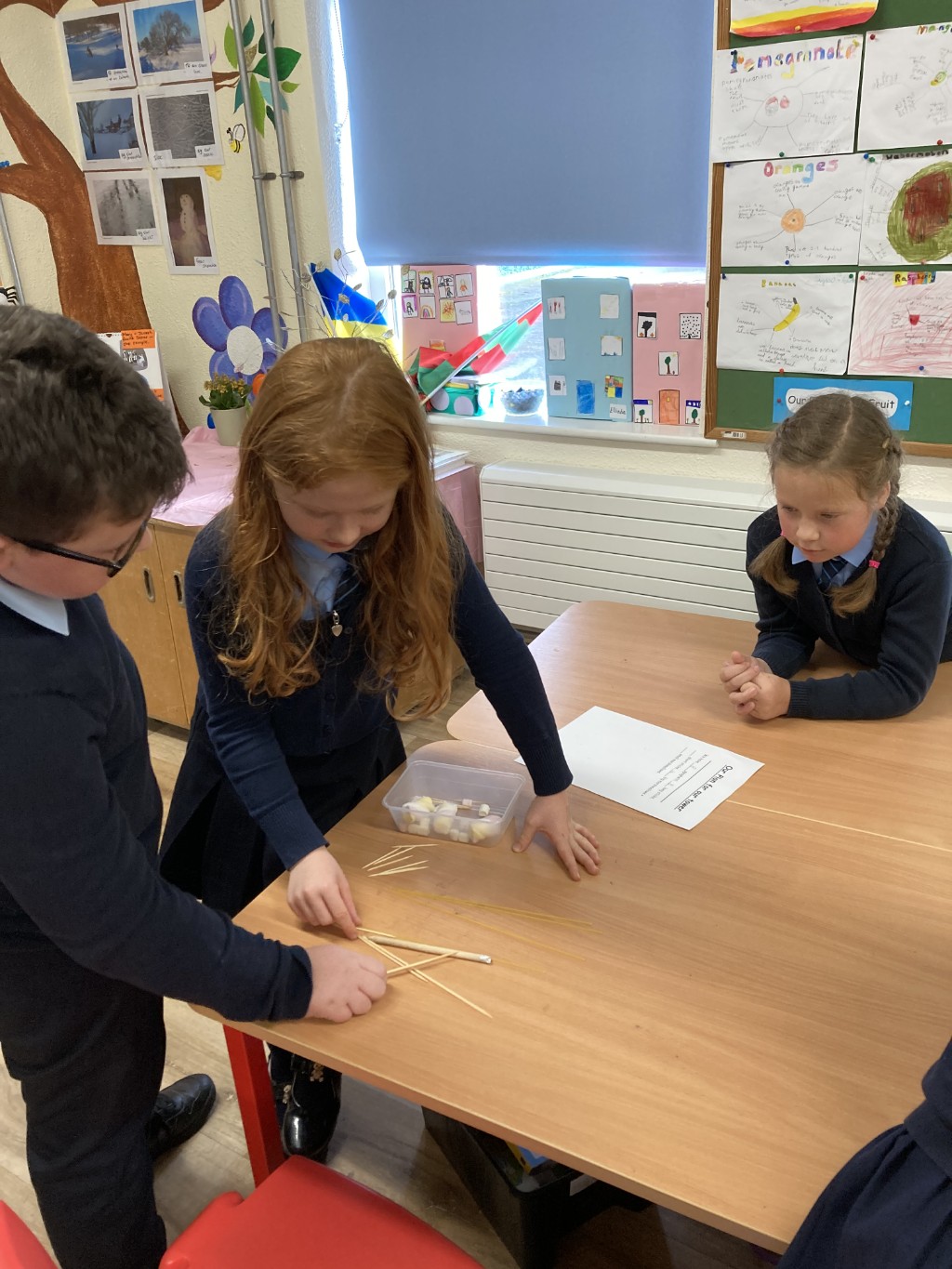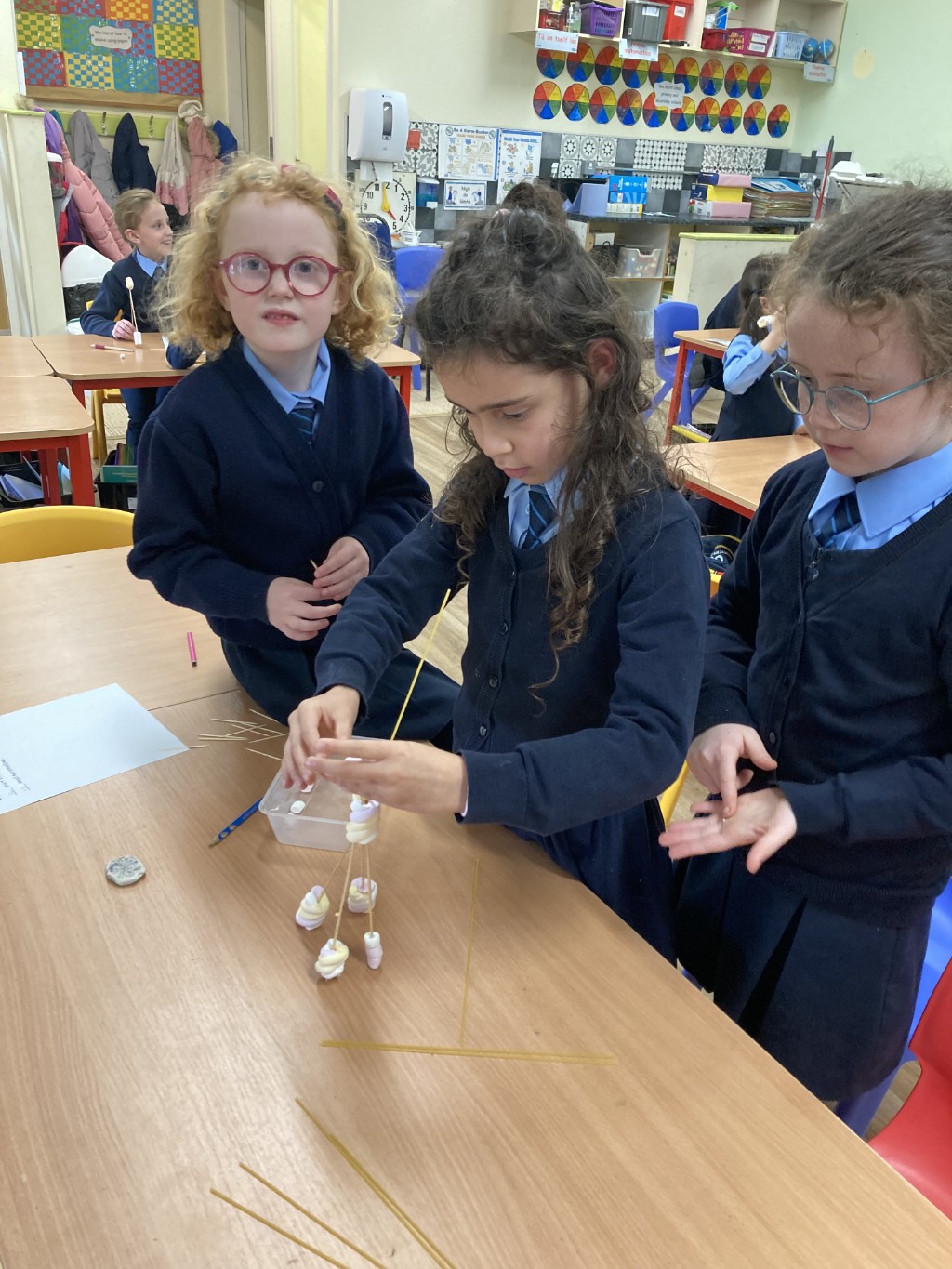 Christmas shoeboxes!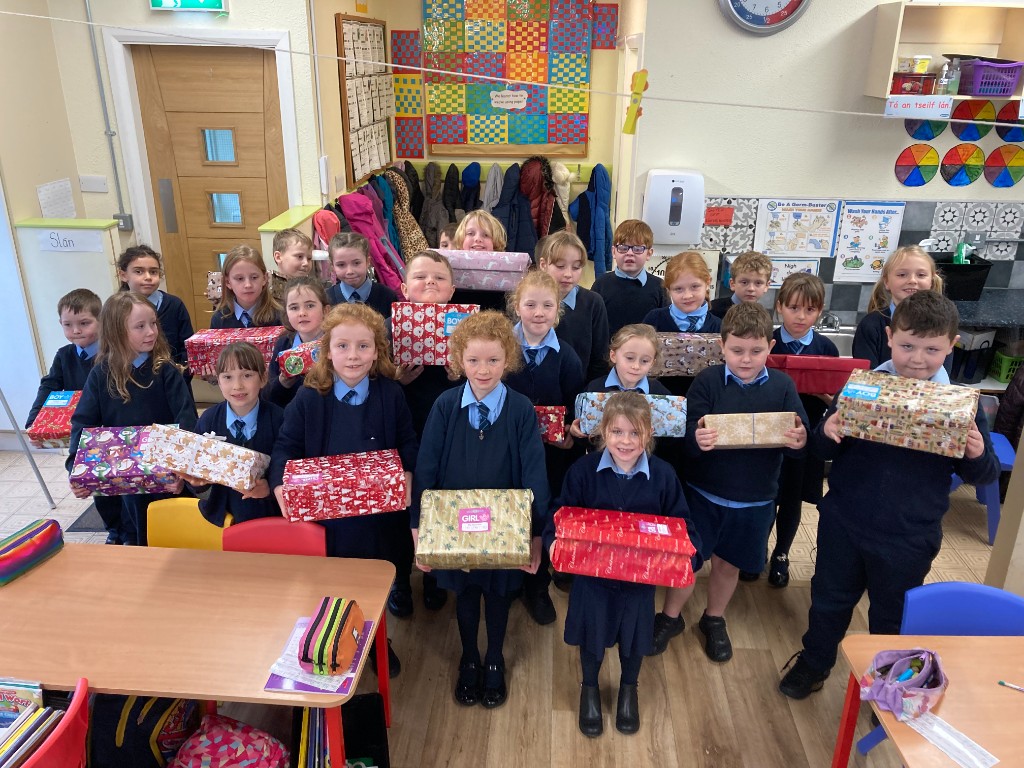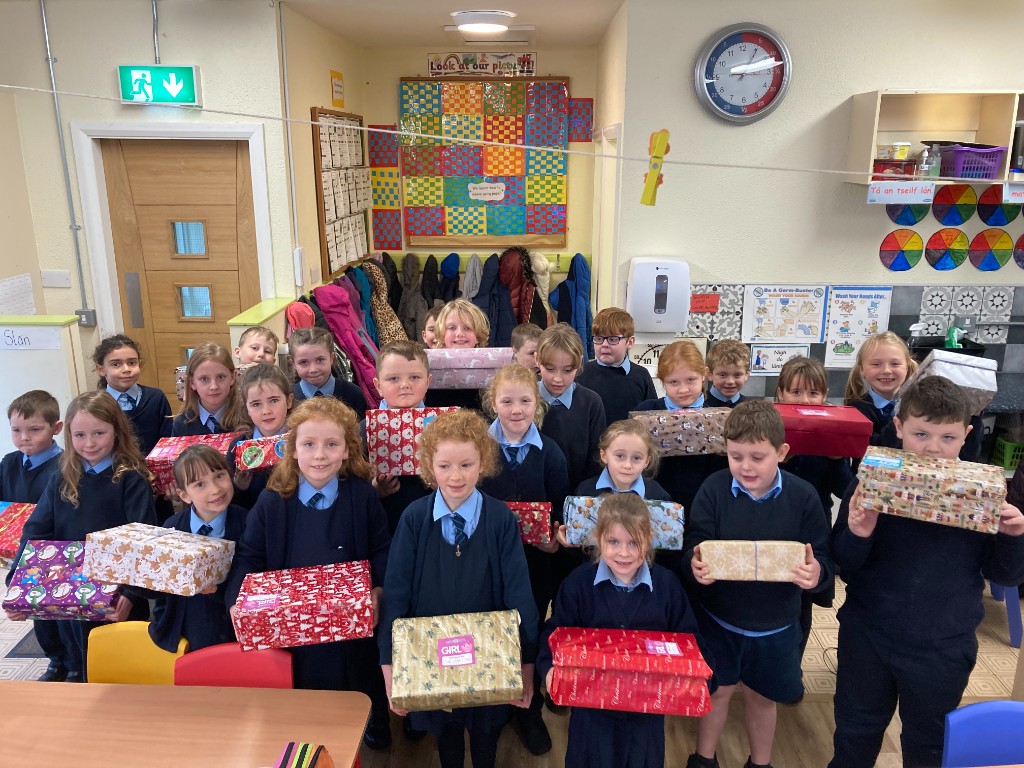 Learning card games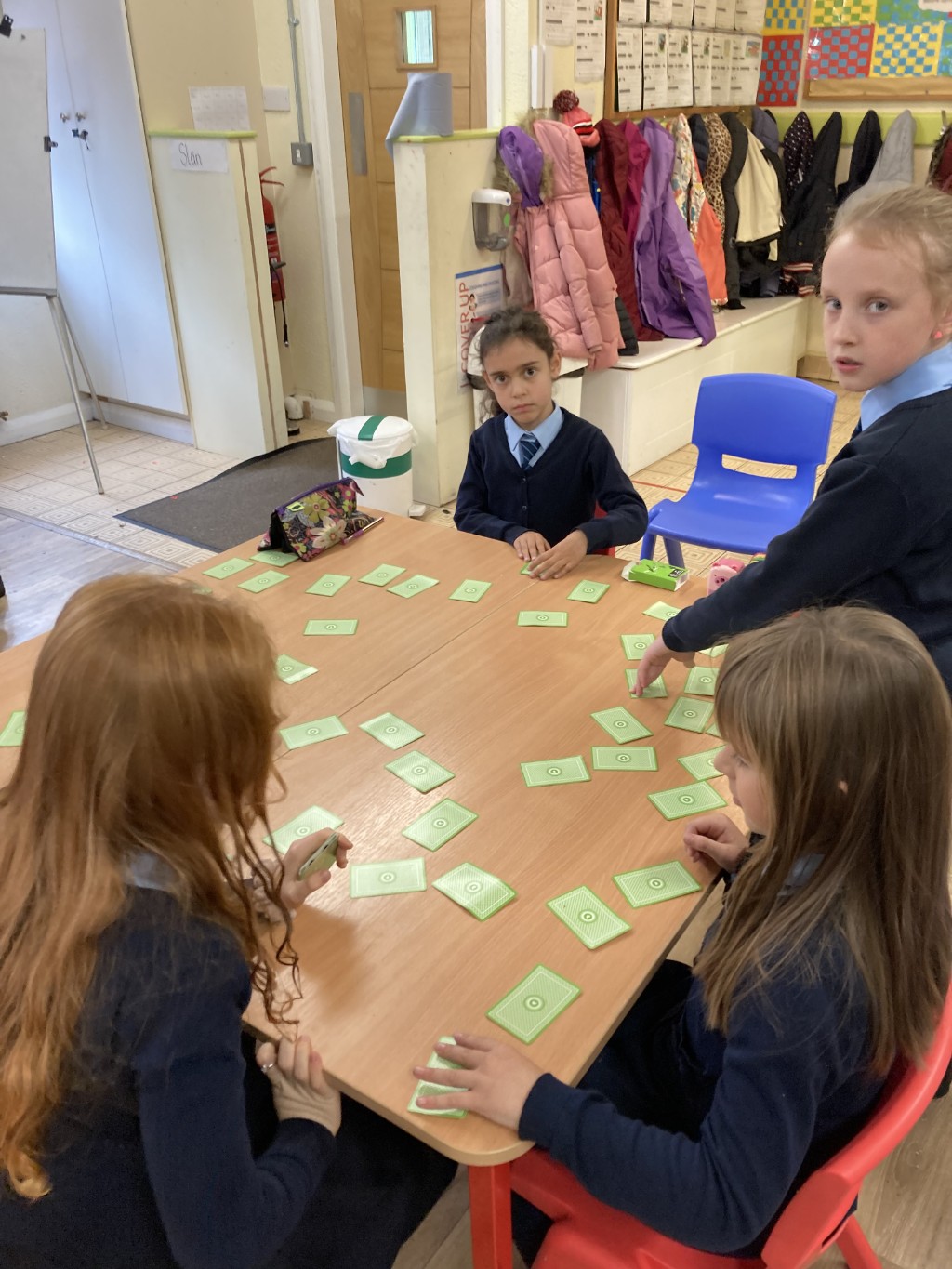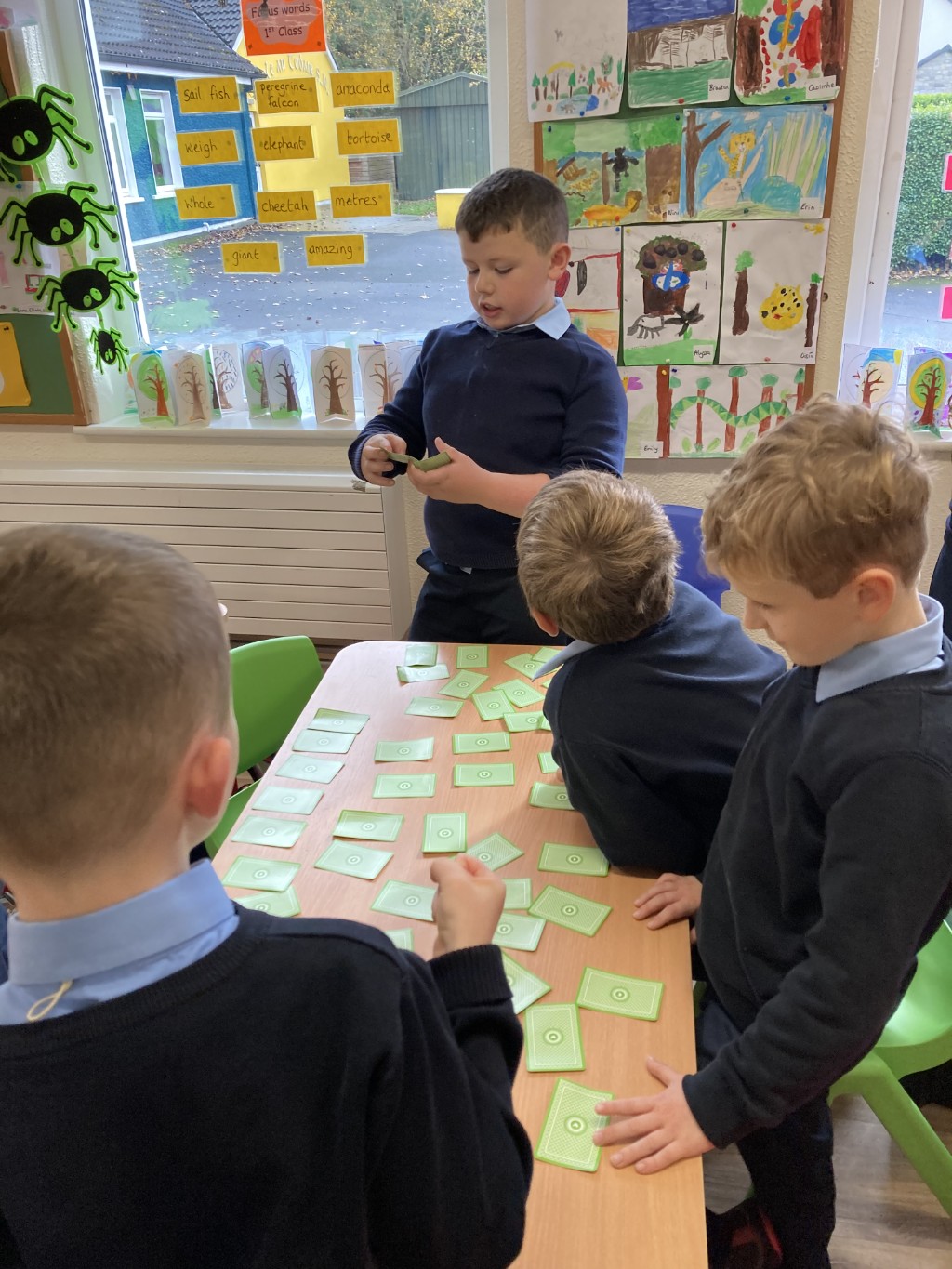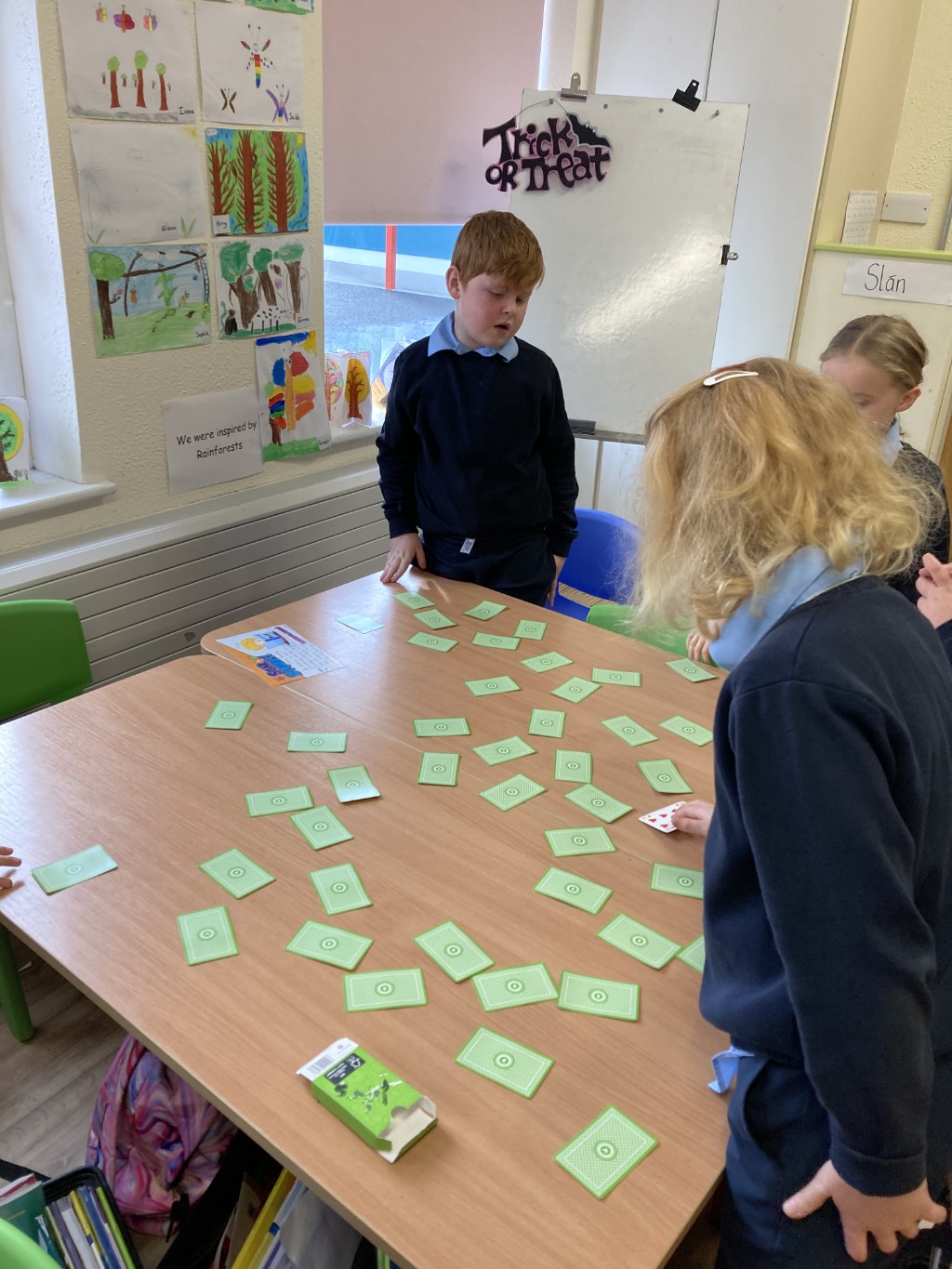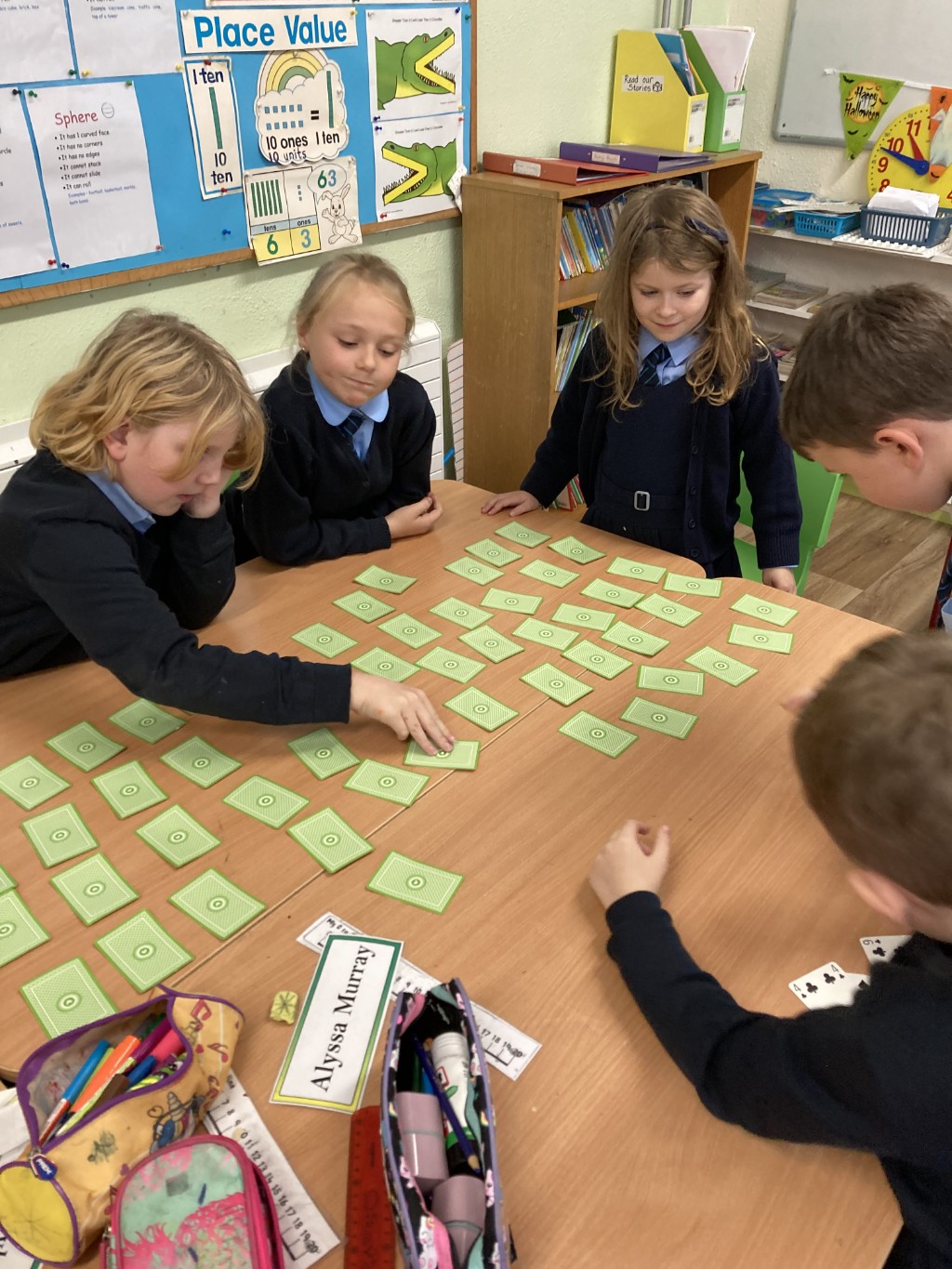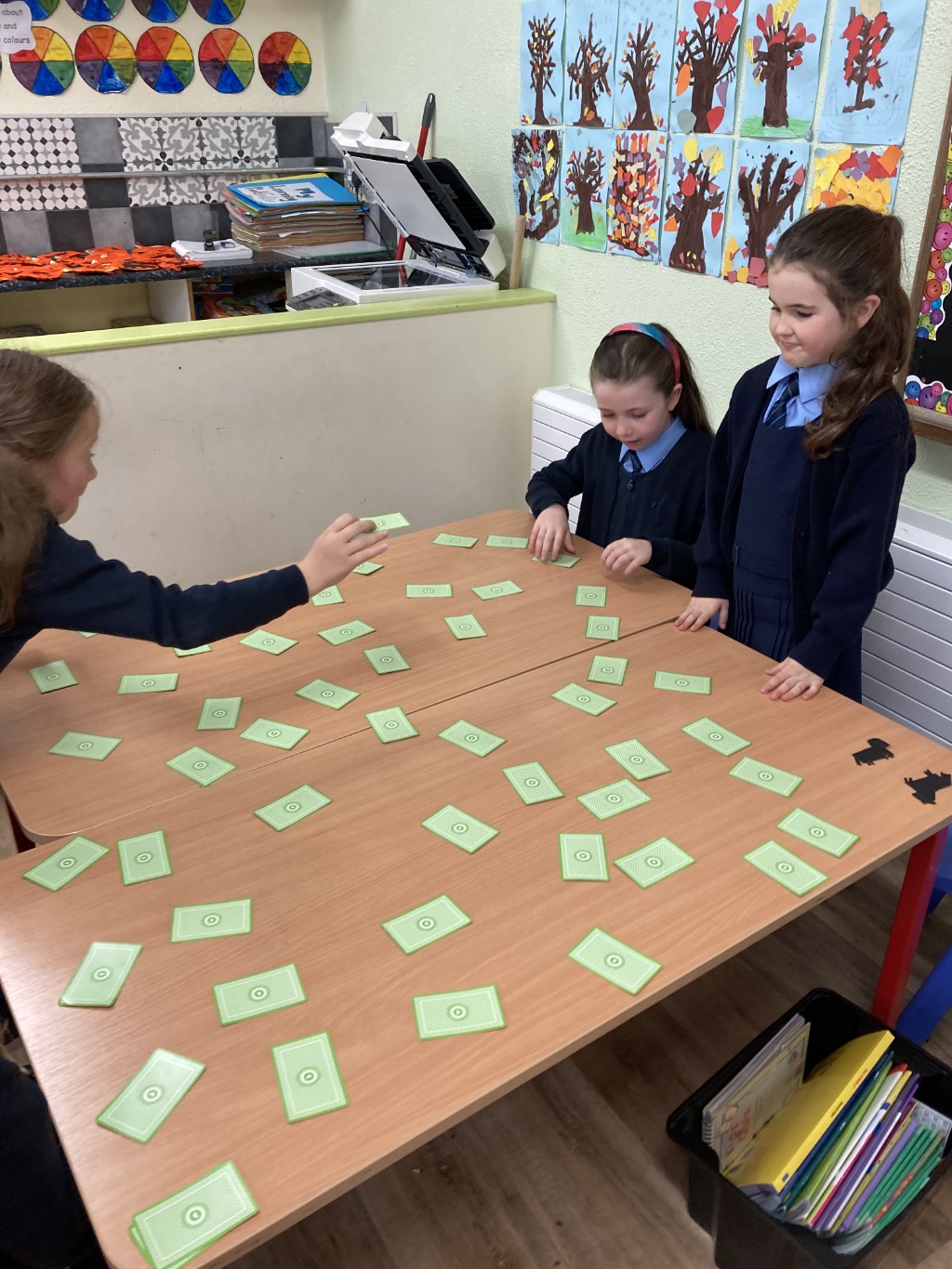 Maths trail photos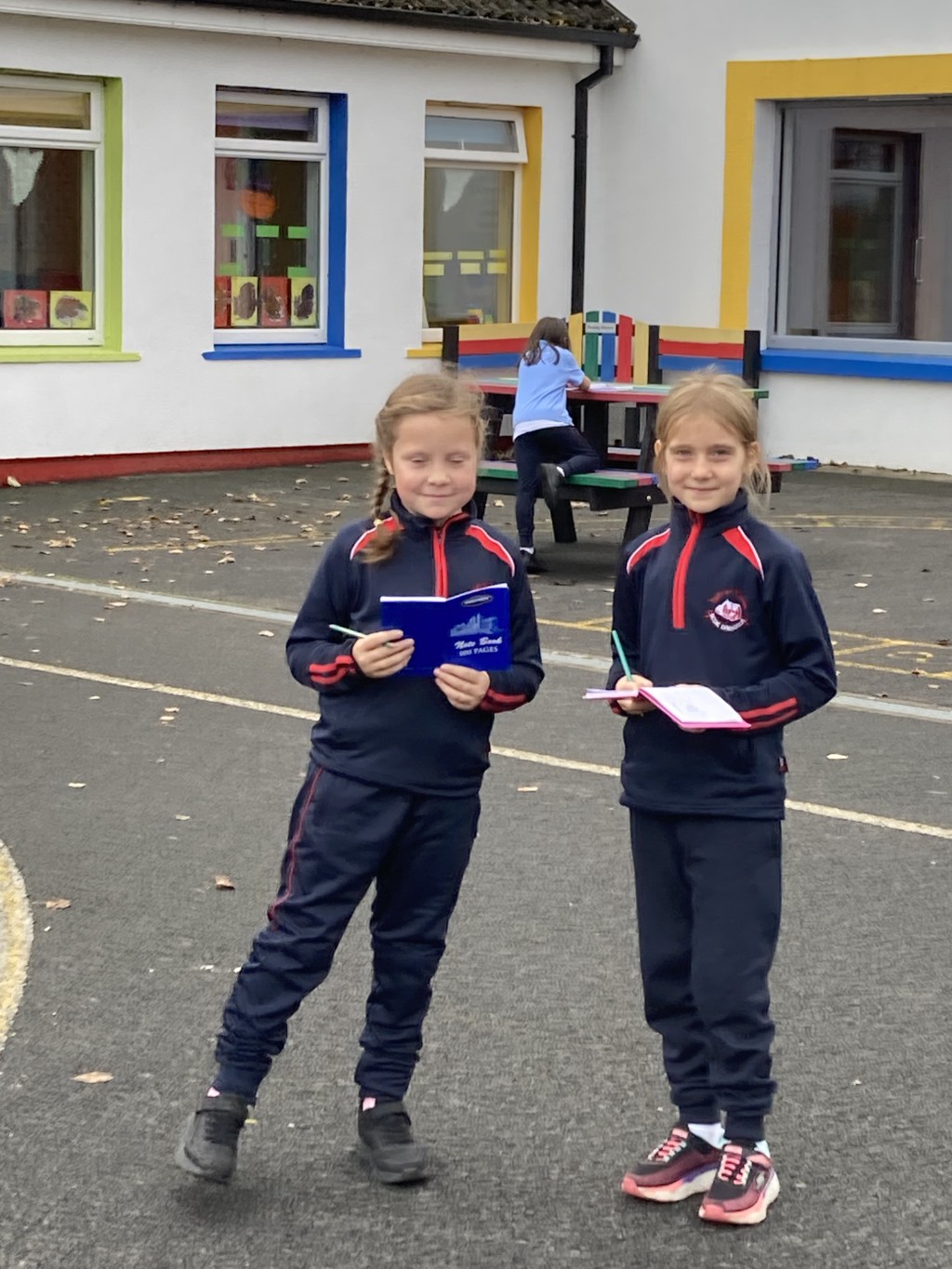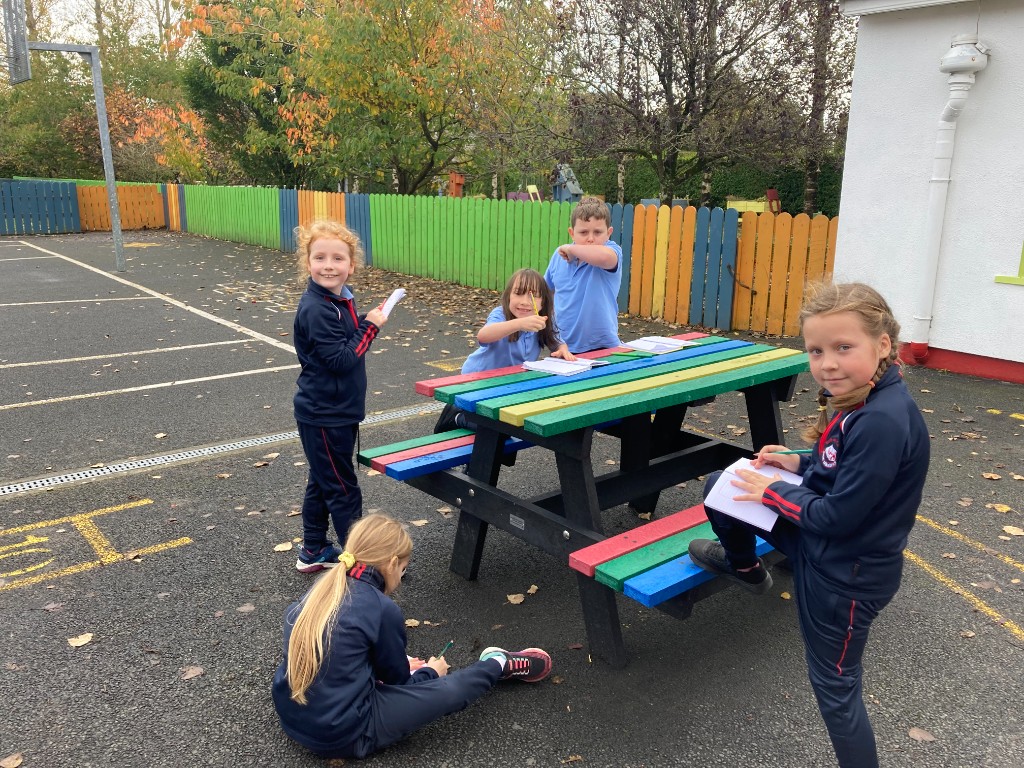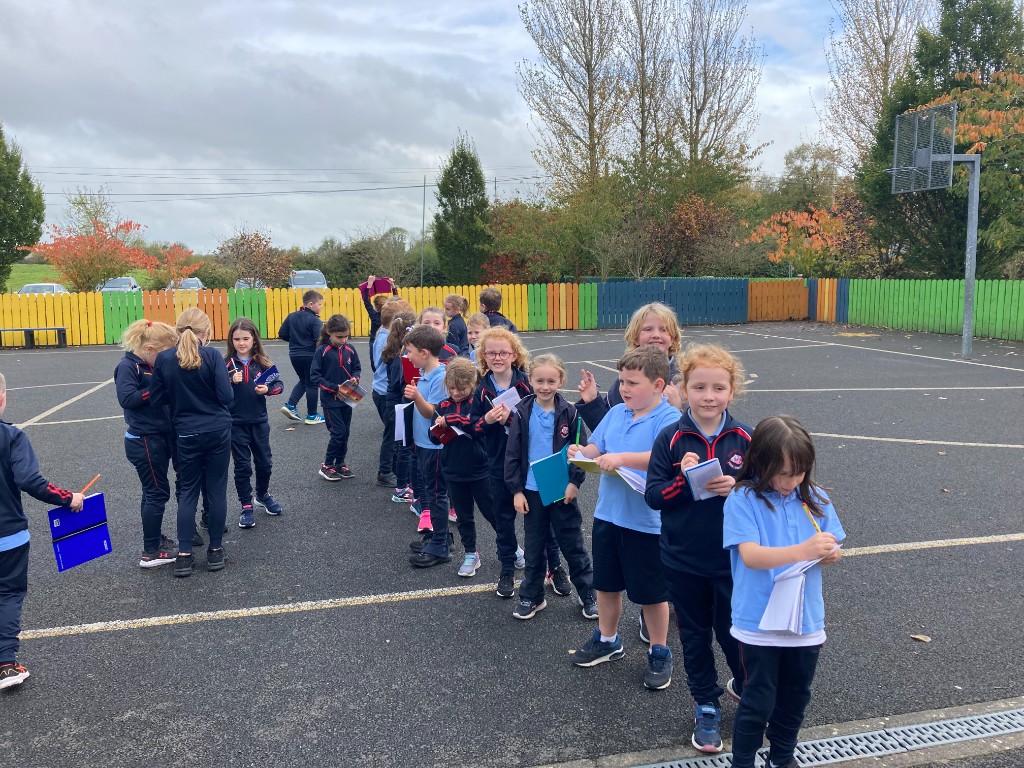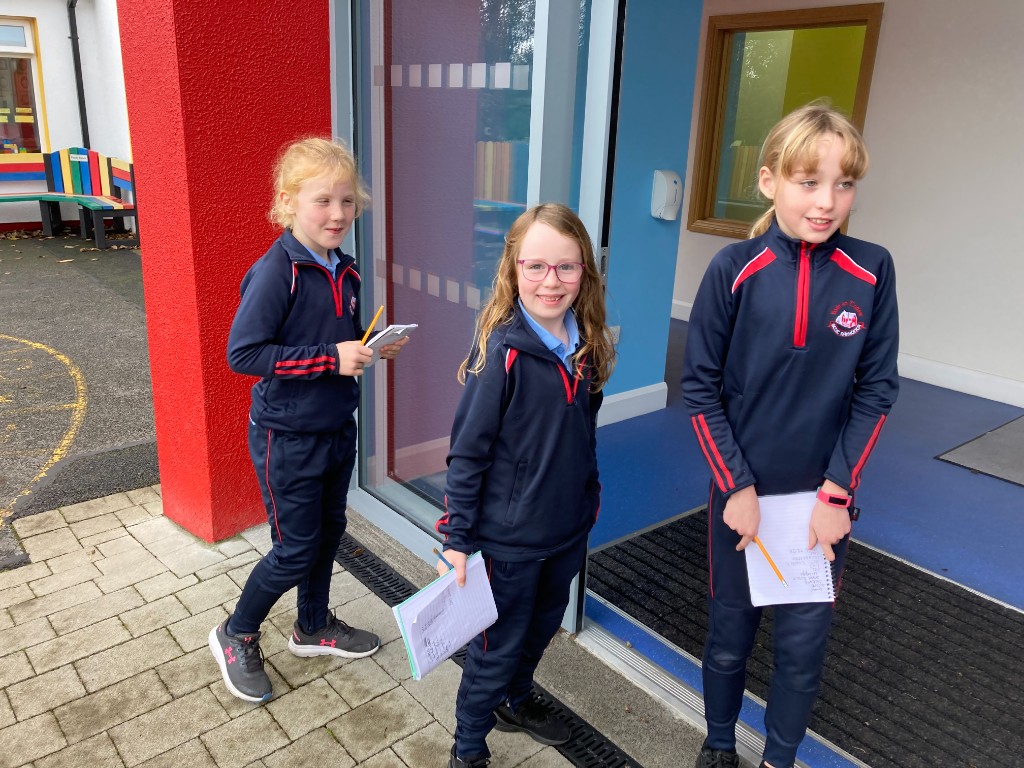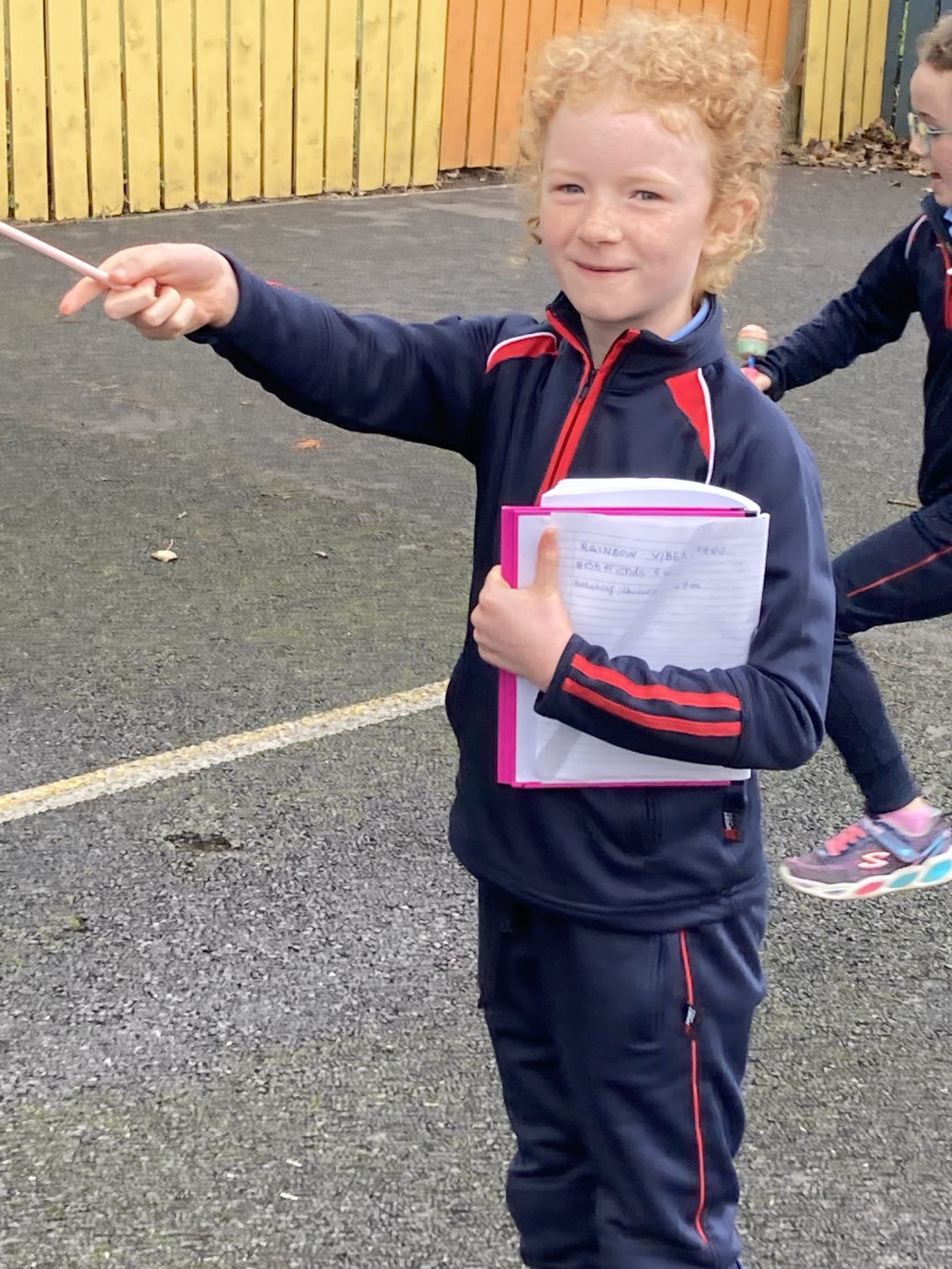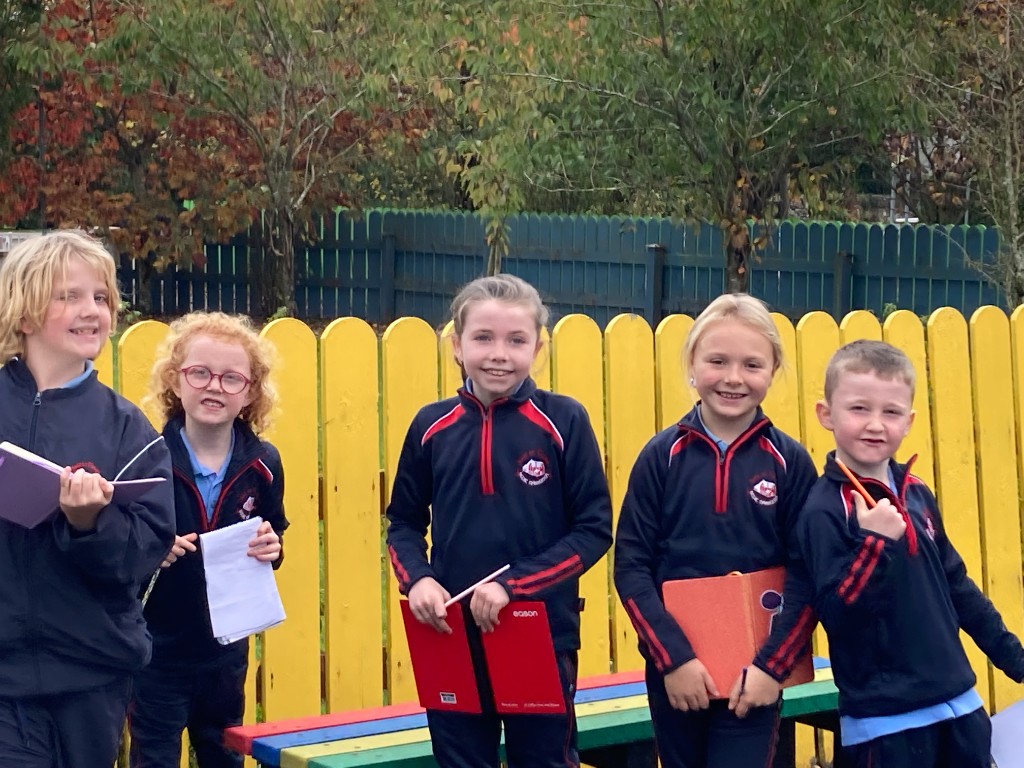 In Ukraine you bring treats to class to celebrate your Birthday!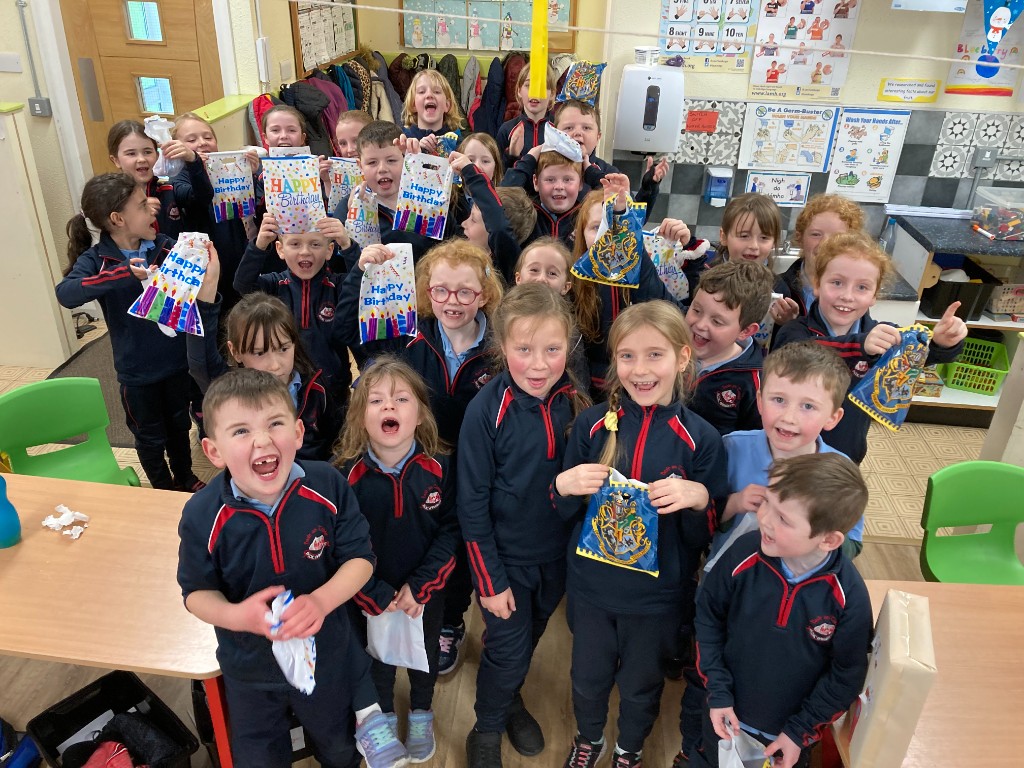 Learning about money.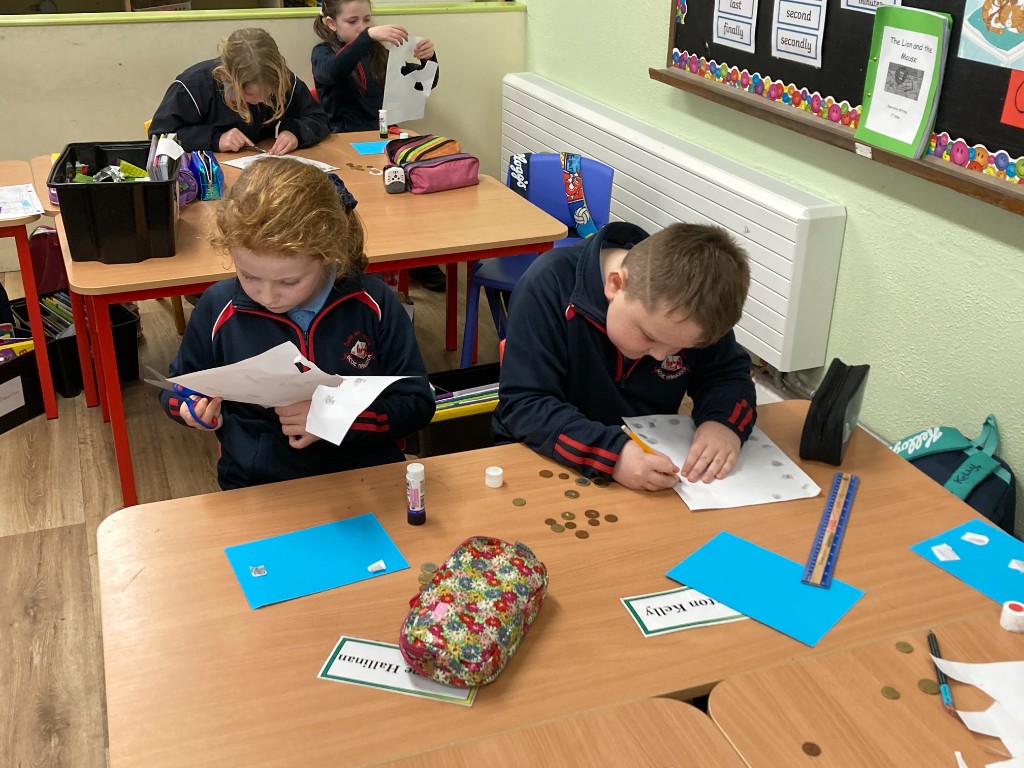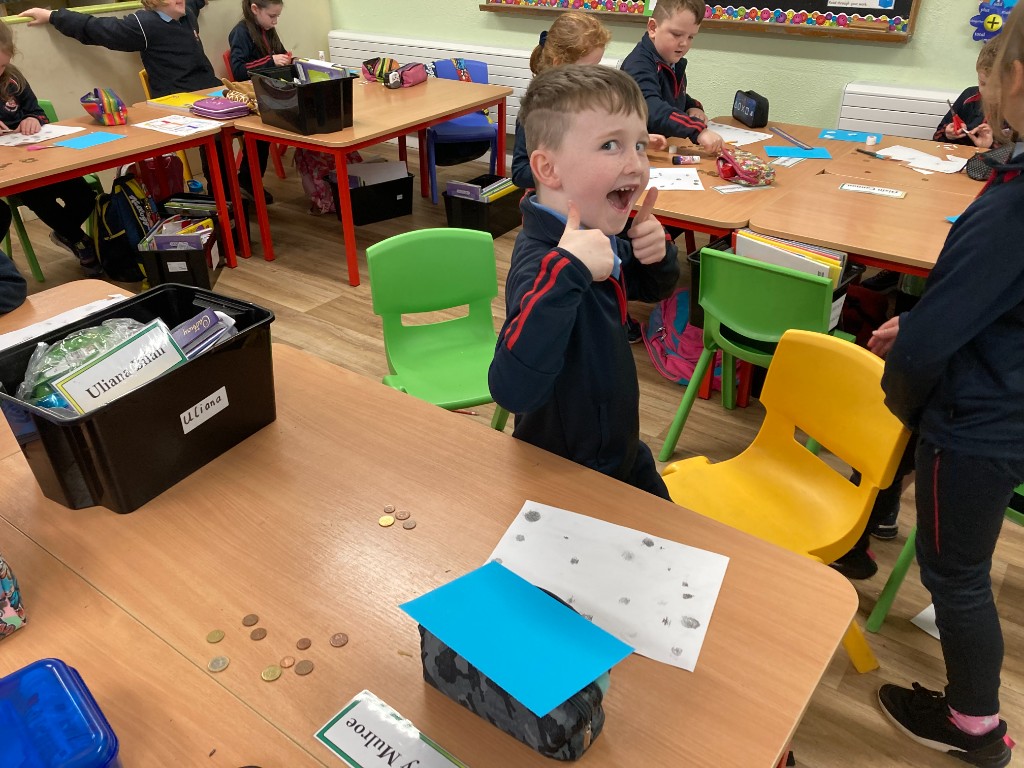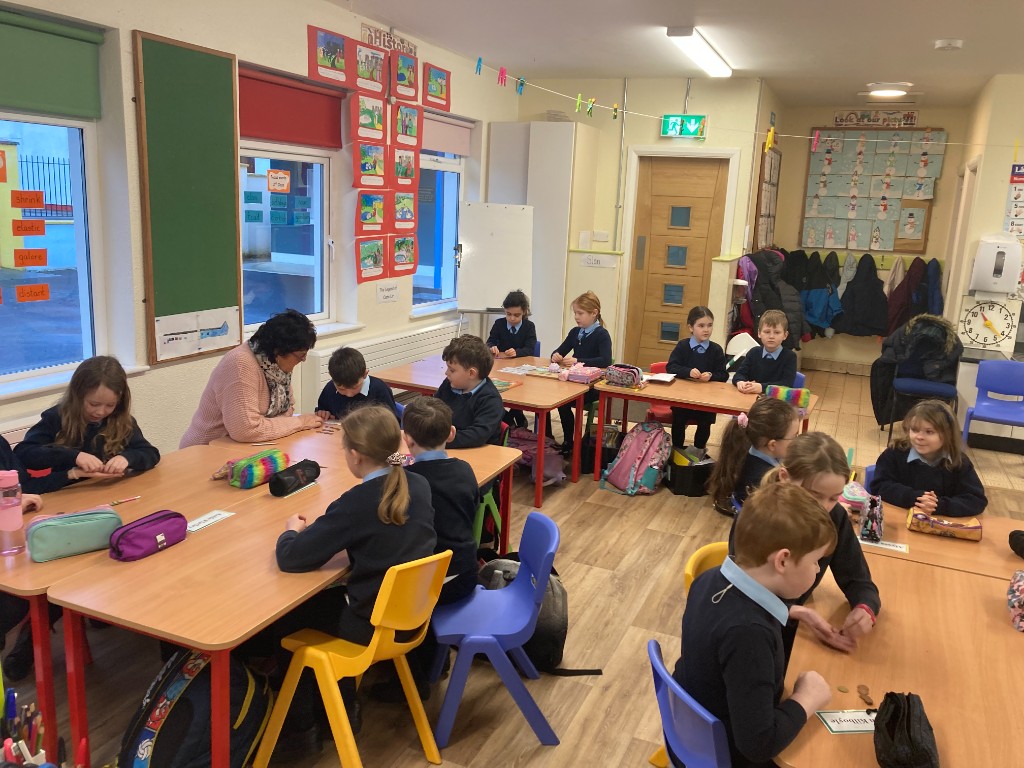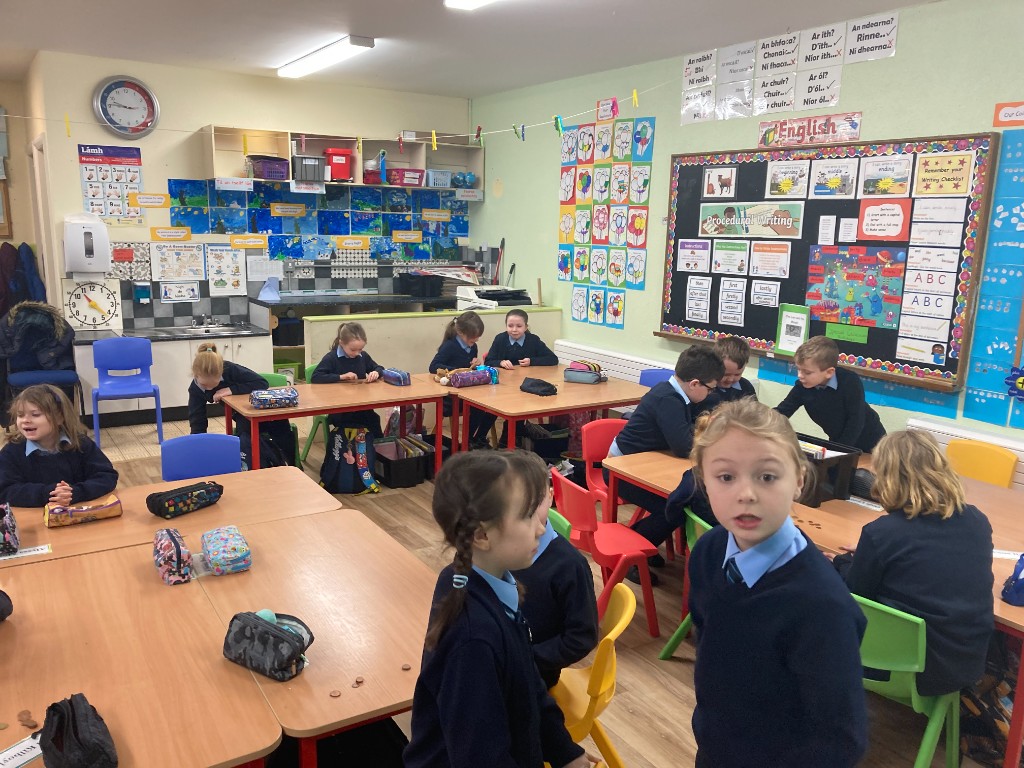 Coin rubbings.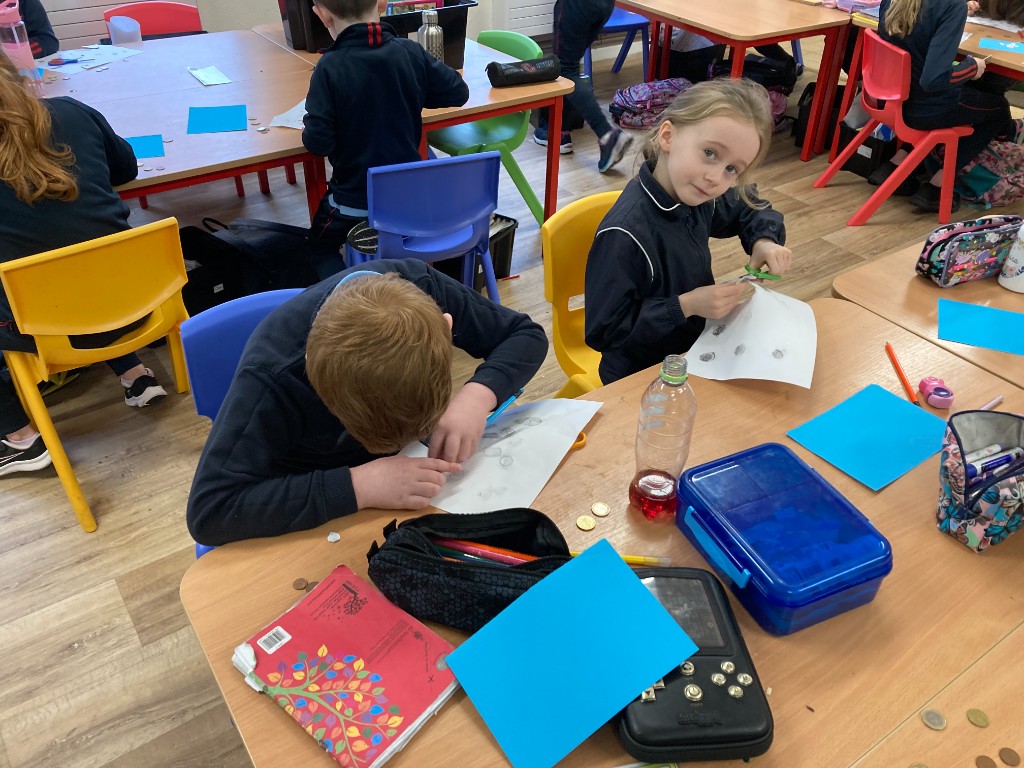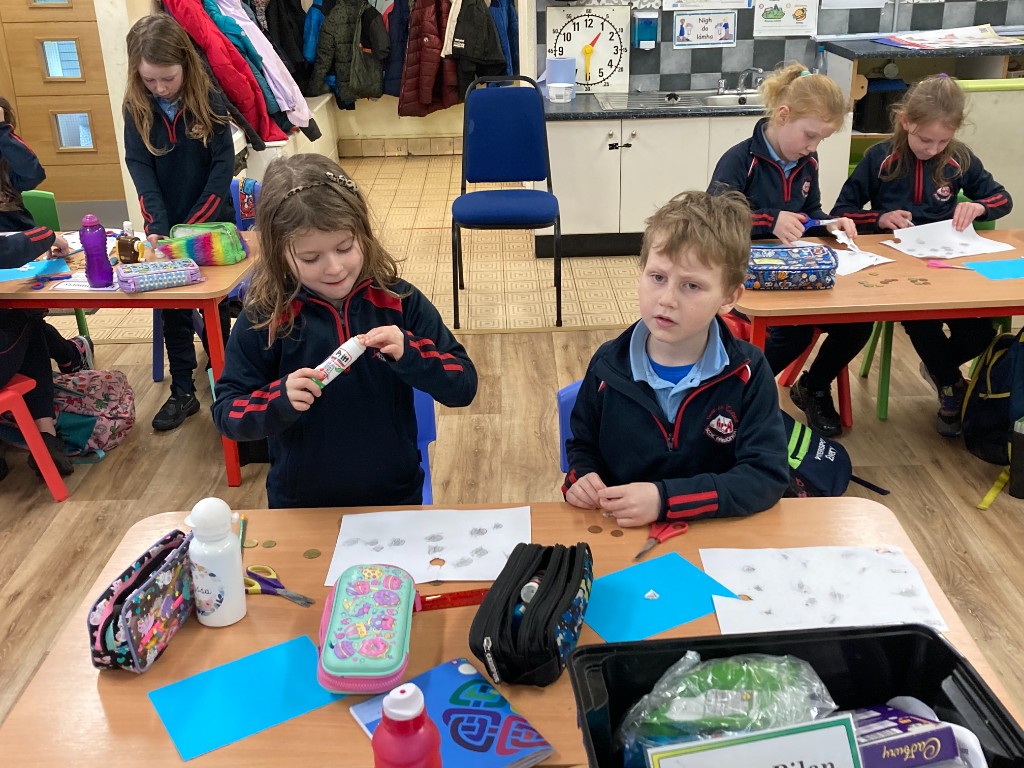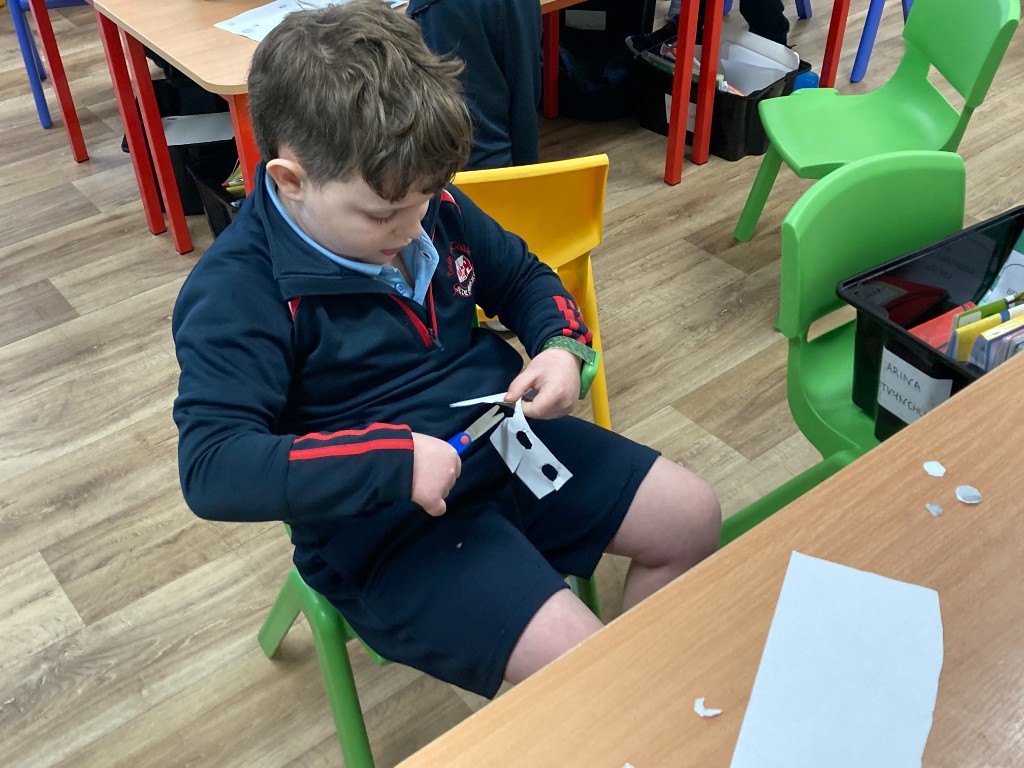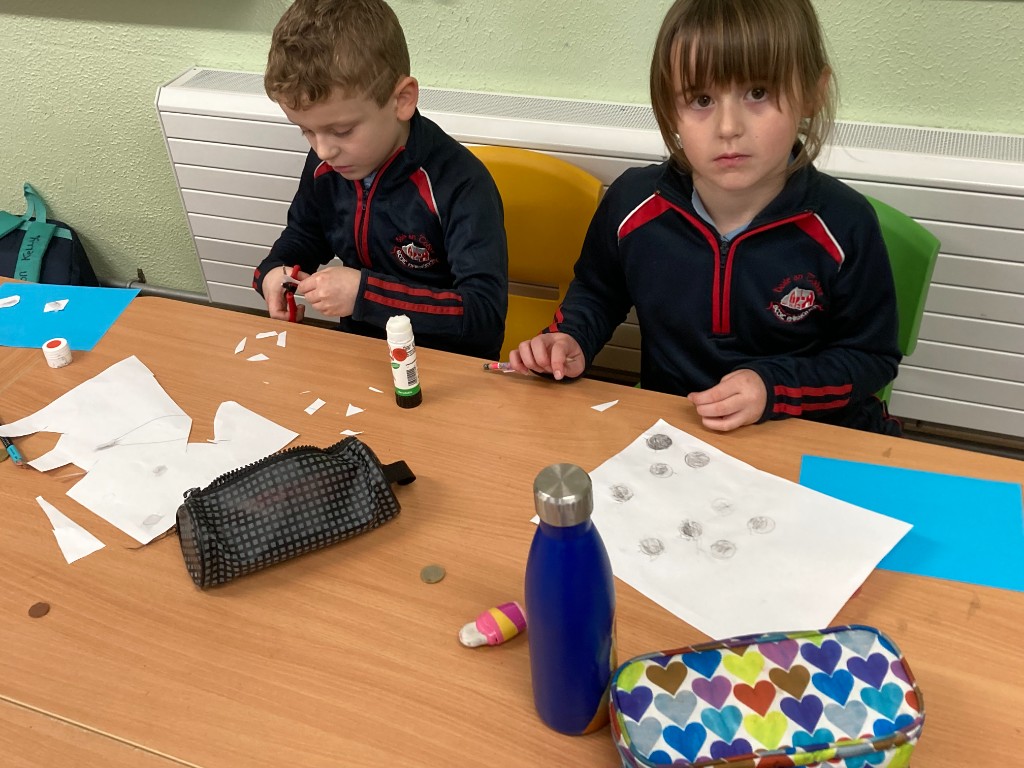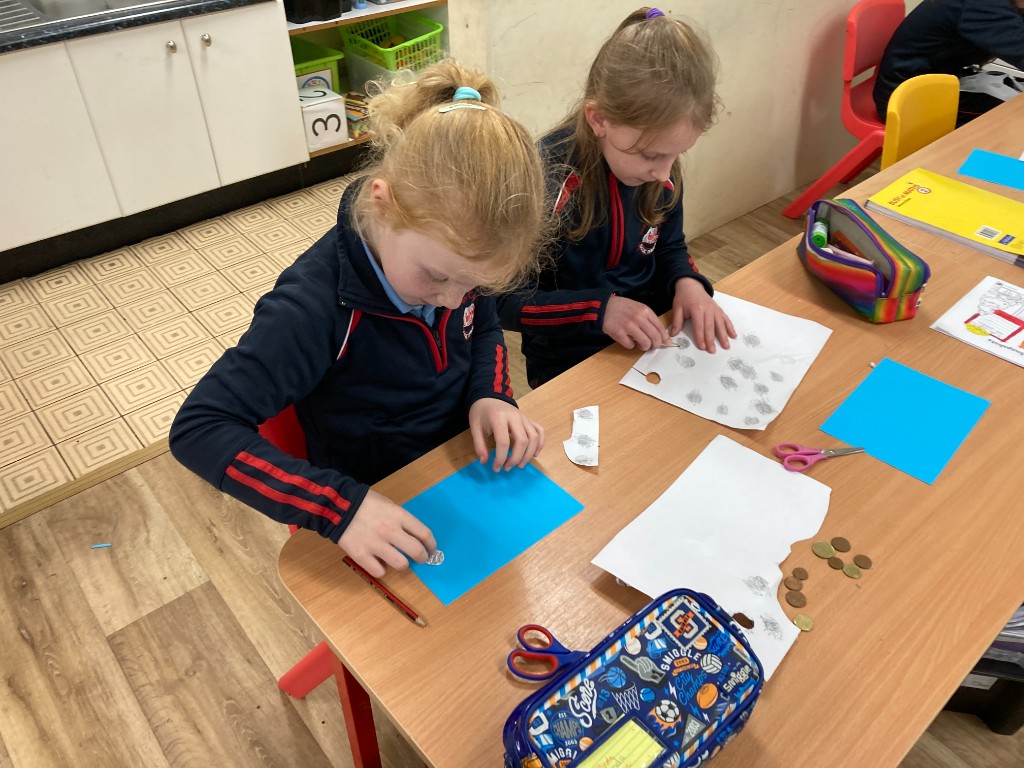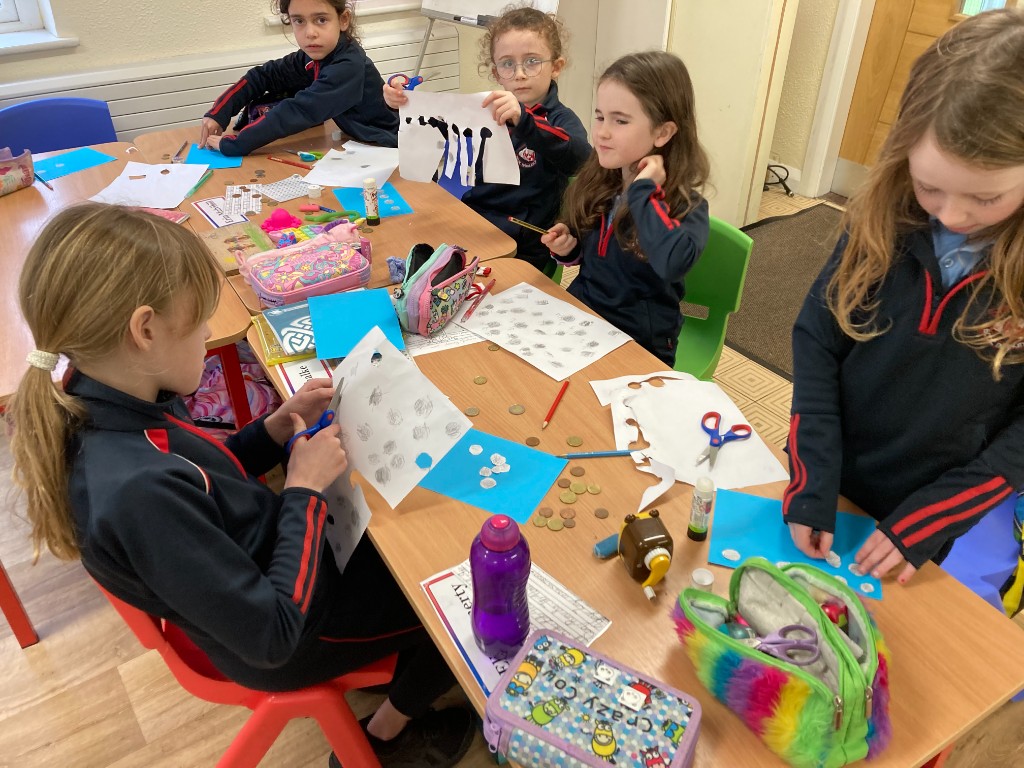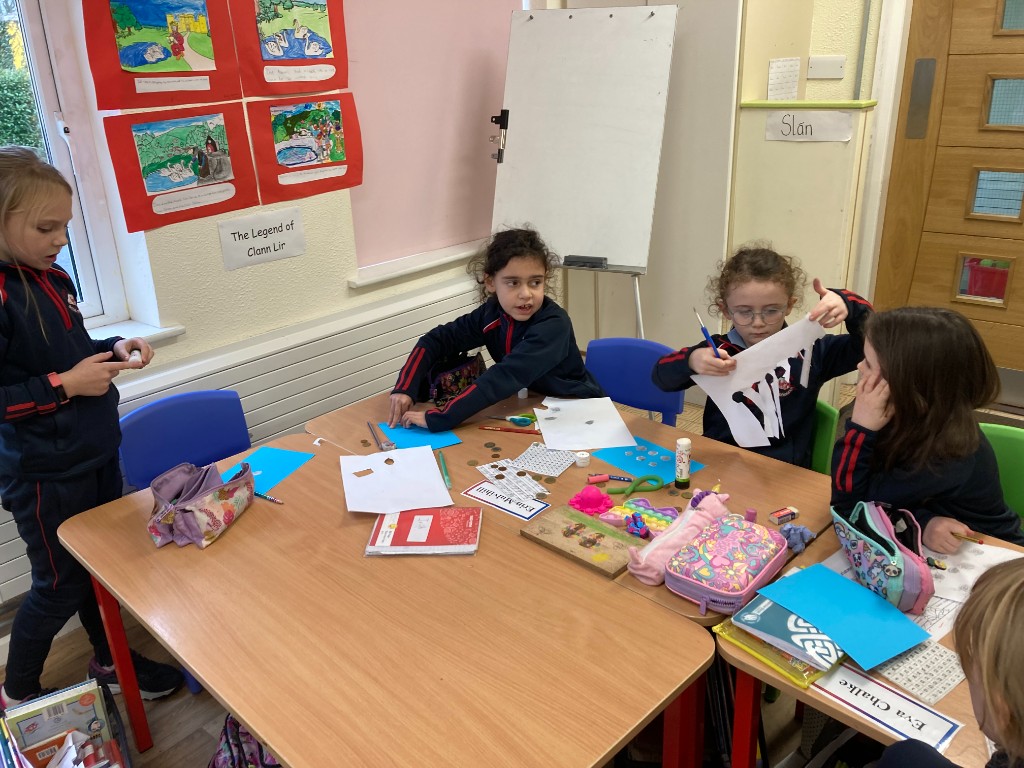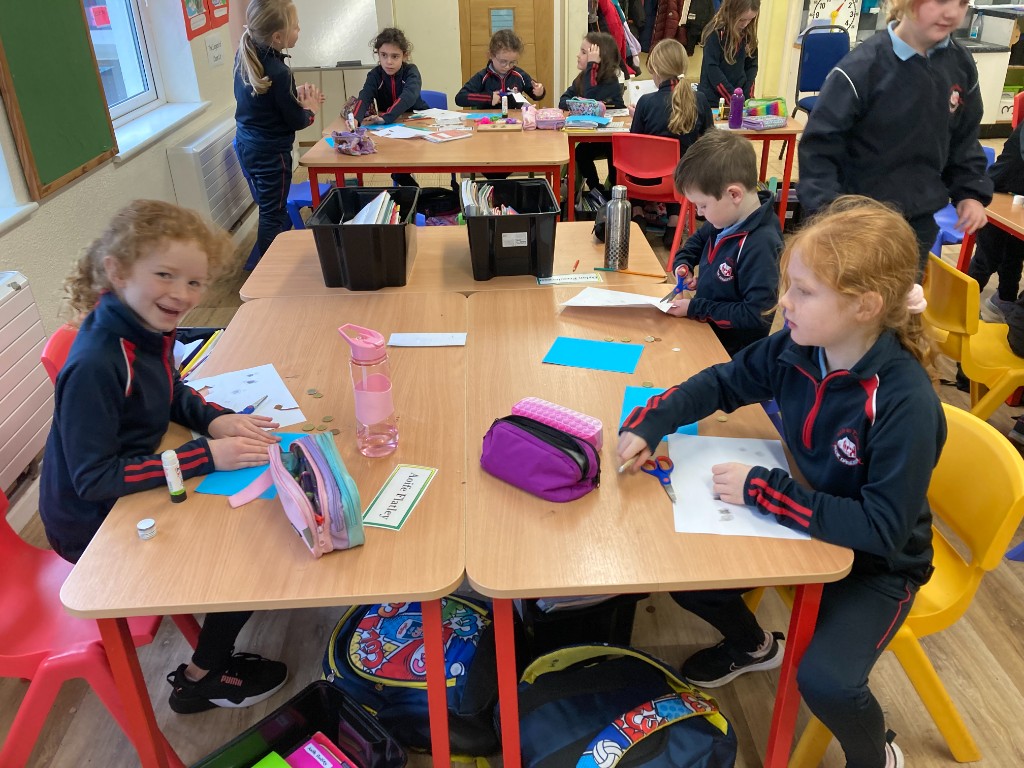 We have been learning all about recount writing. We wrote our own recount stories. We planned our story on a planning sheet, wrote a first draft, edited our first draft, wrote a second draft and illustrated it. We loved reading our stories to our classmates.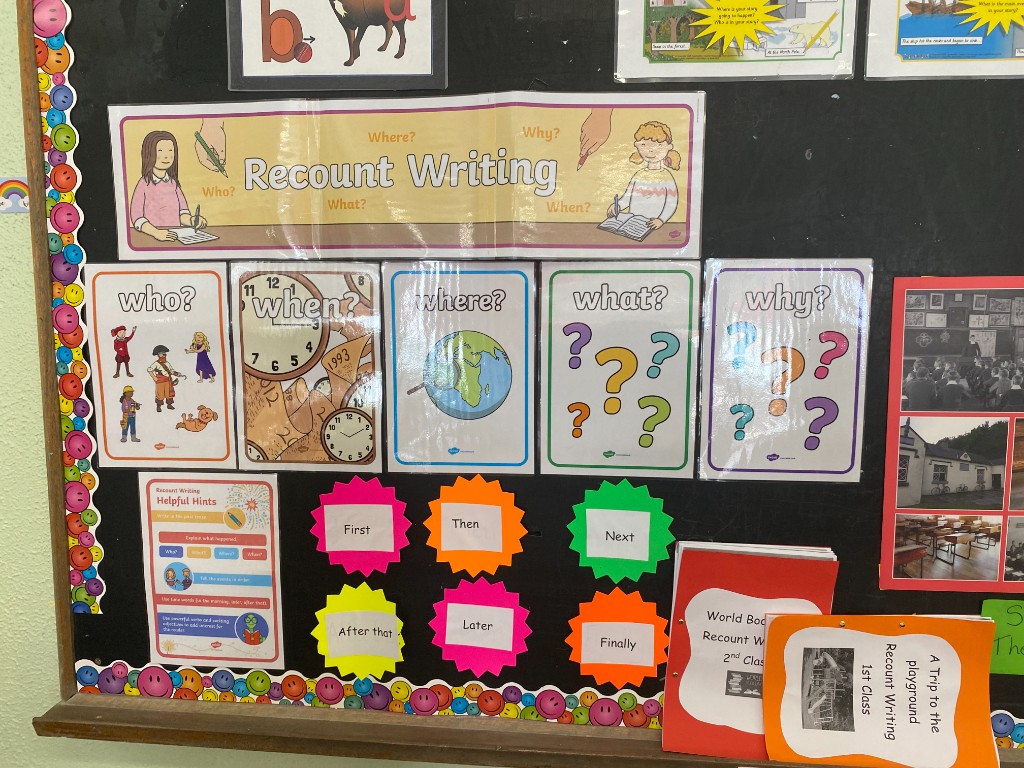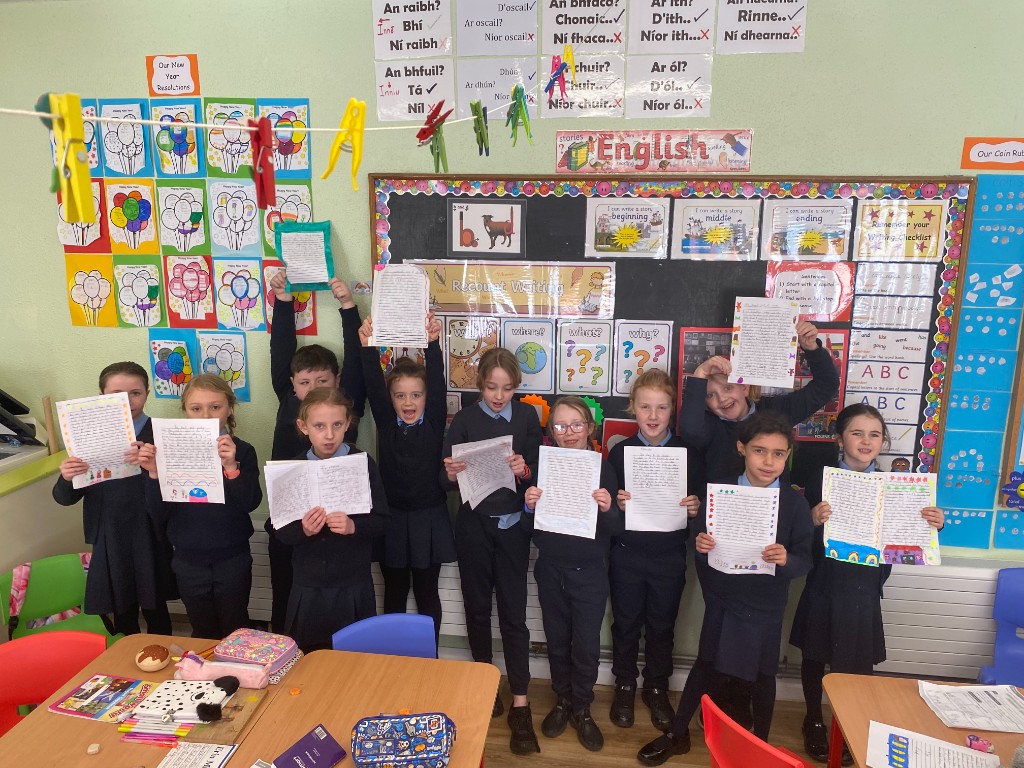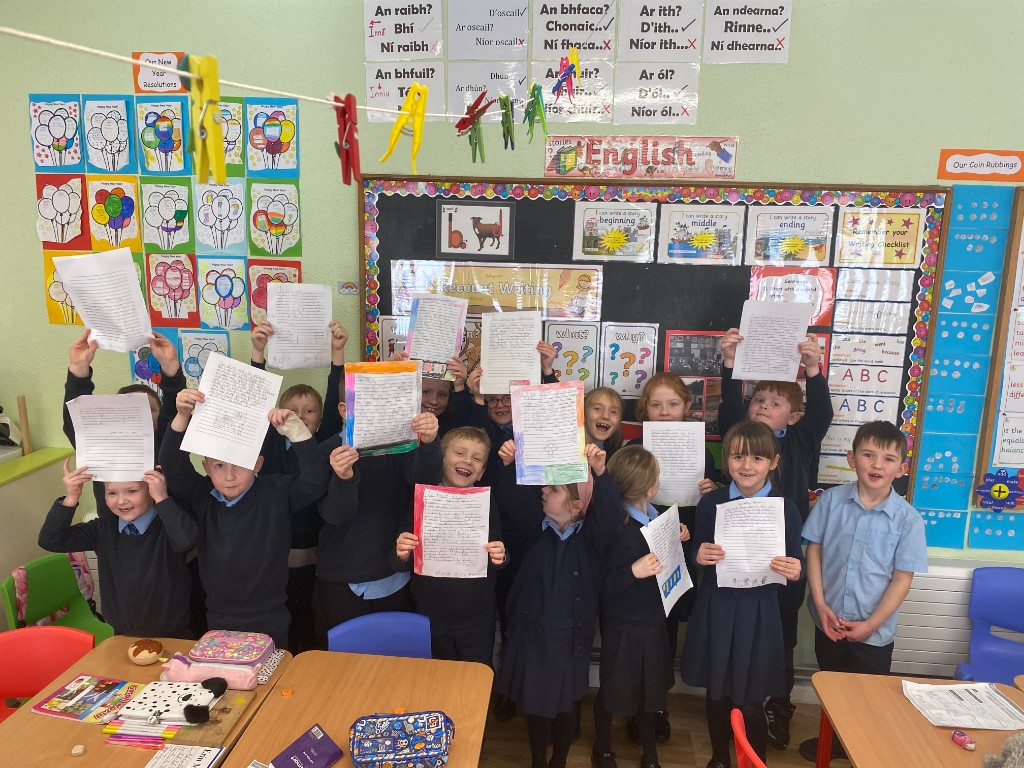 Fractions : We divided oranges, apples and chocolate bars into 2 and 4 equal parts - 1/2 & 1/4's.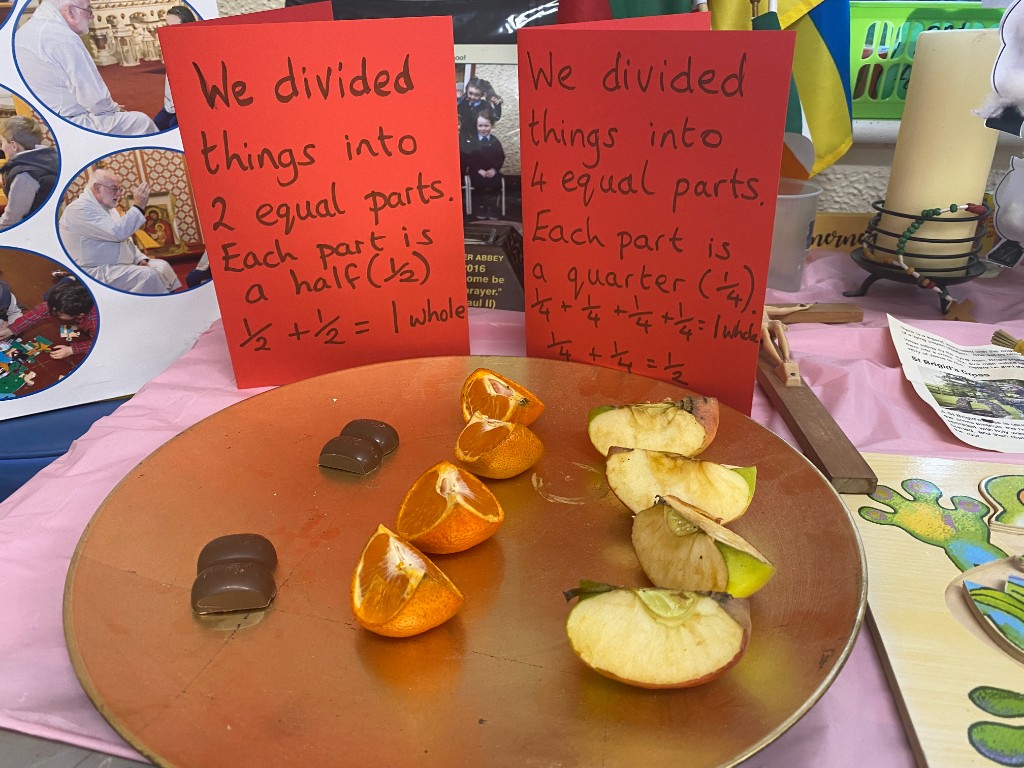 We have been learning about the lifecycle of the frog.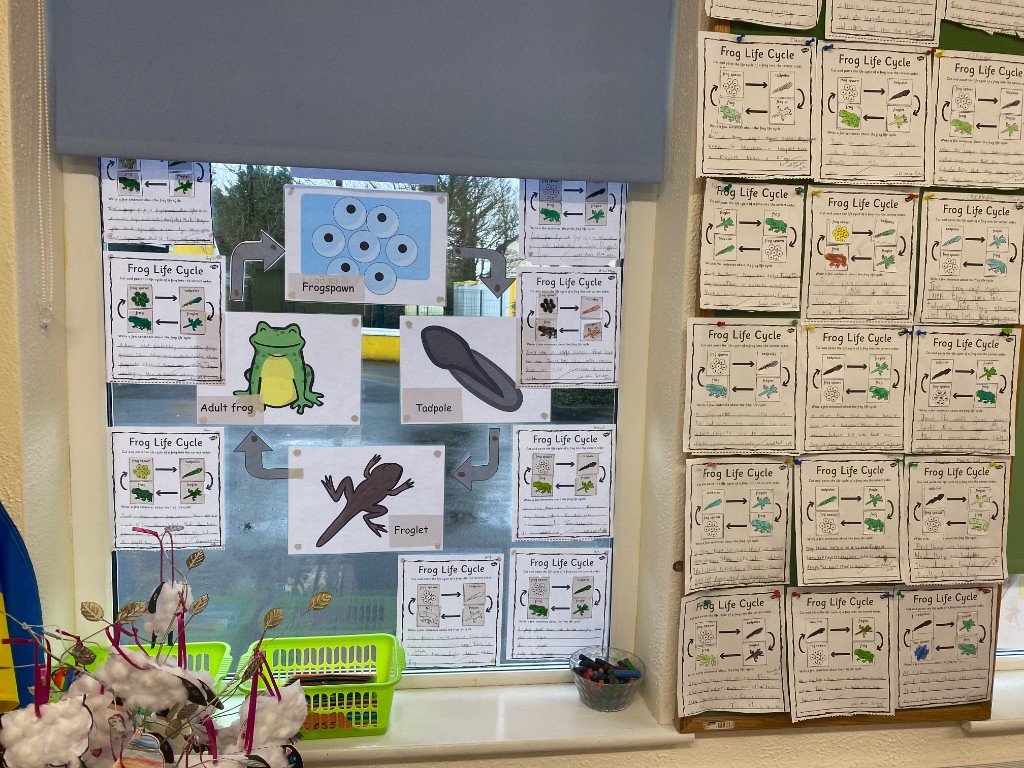 Report Writing : We have been learning about report writing and we completed projects on different countries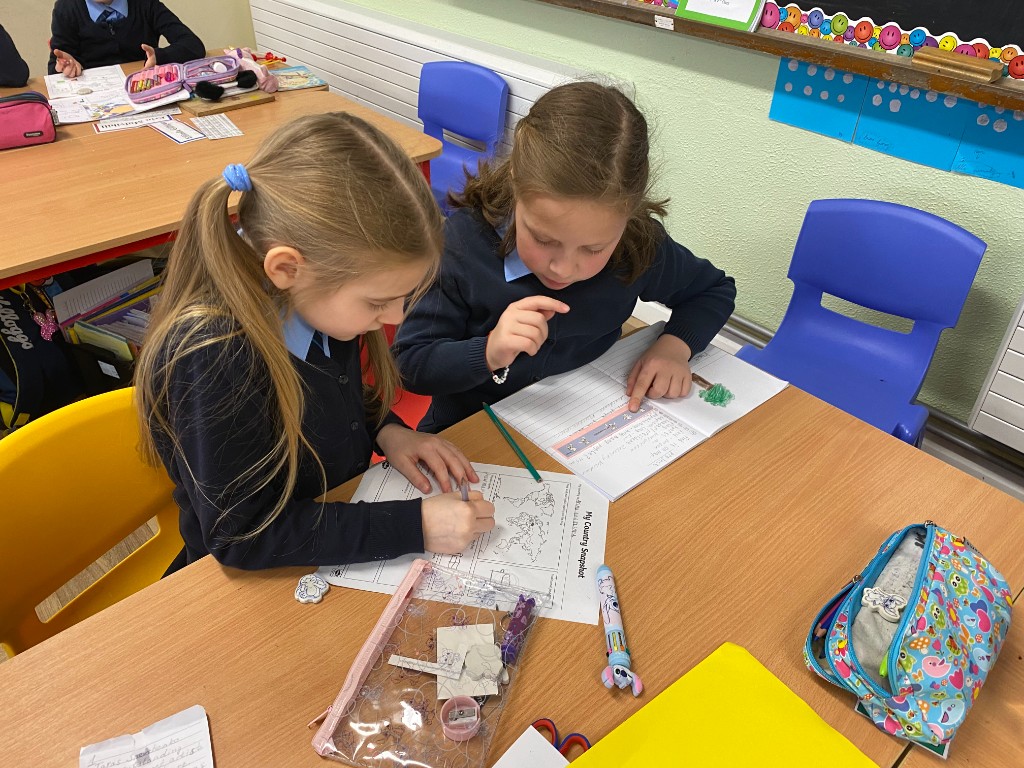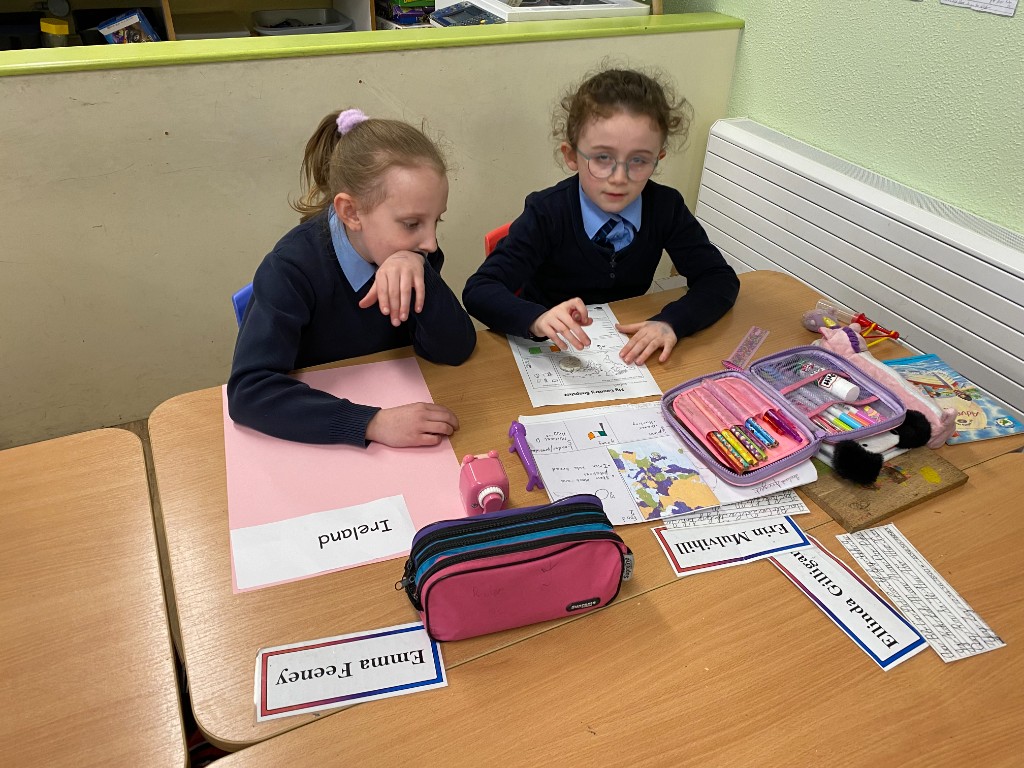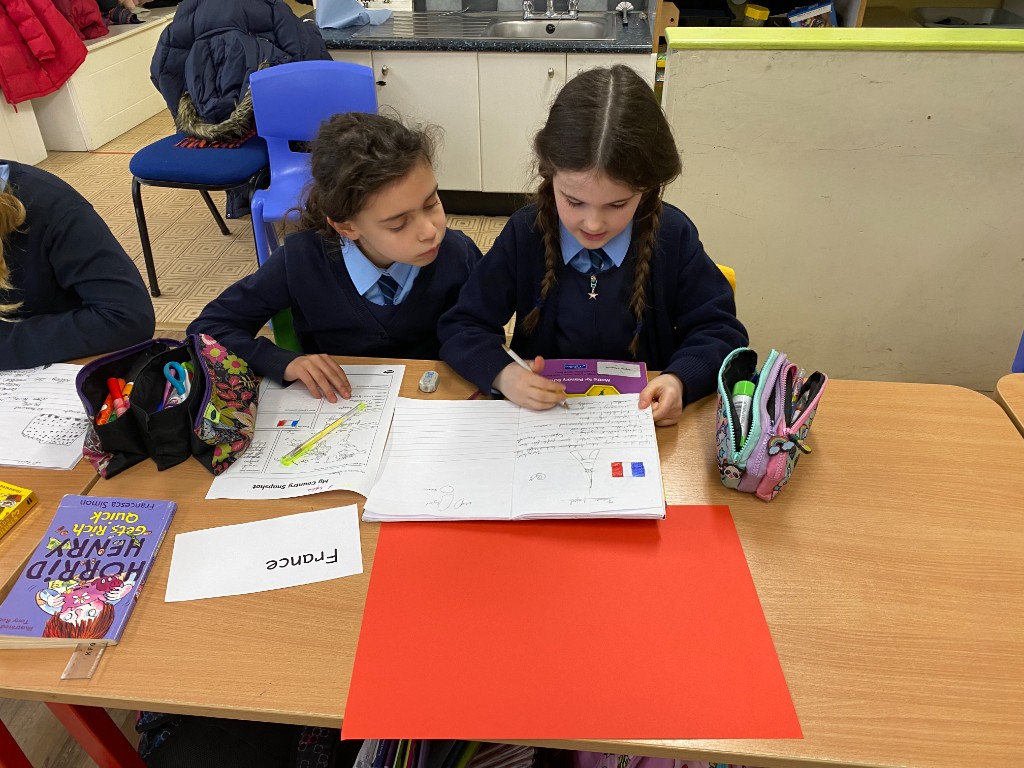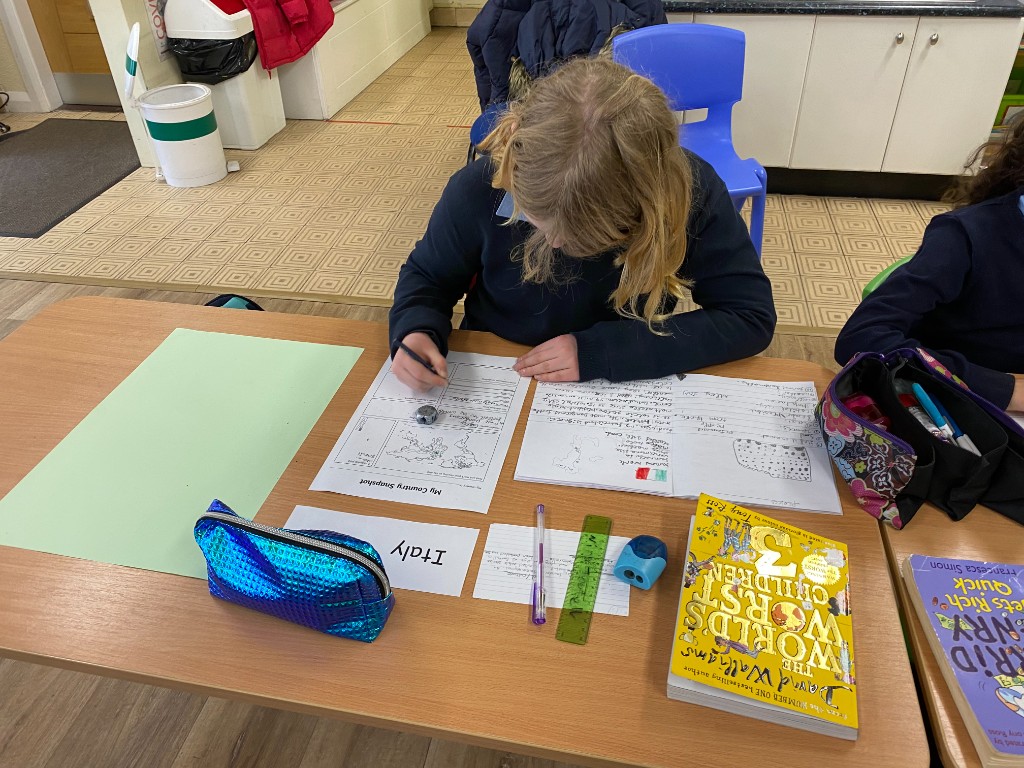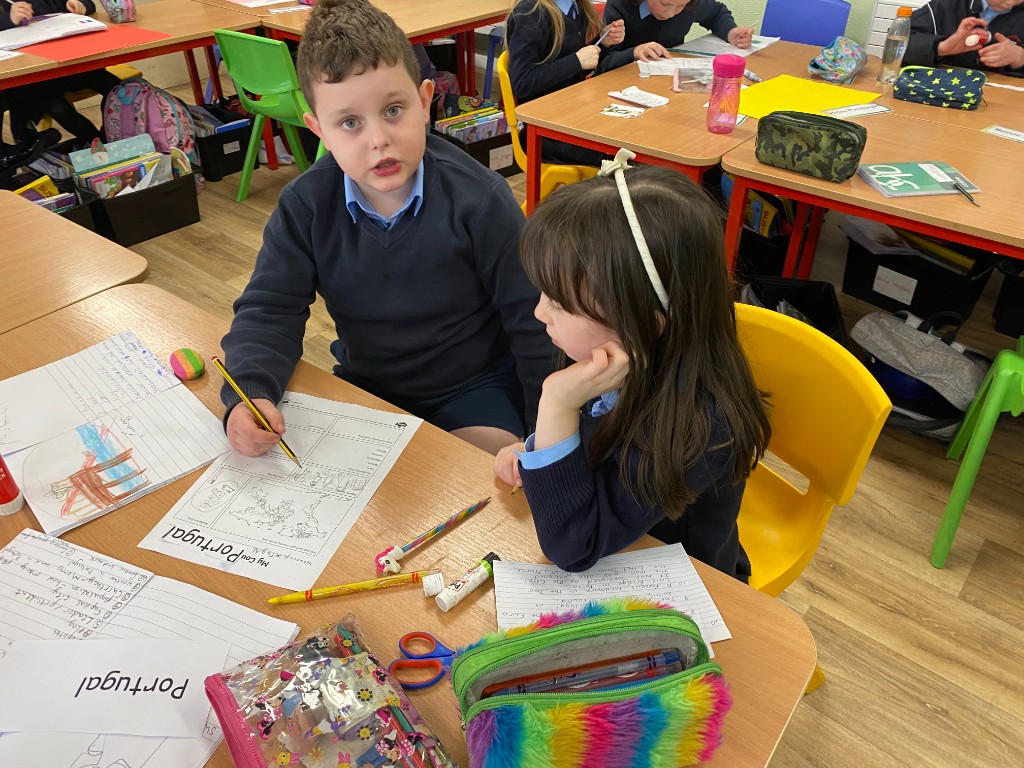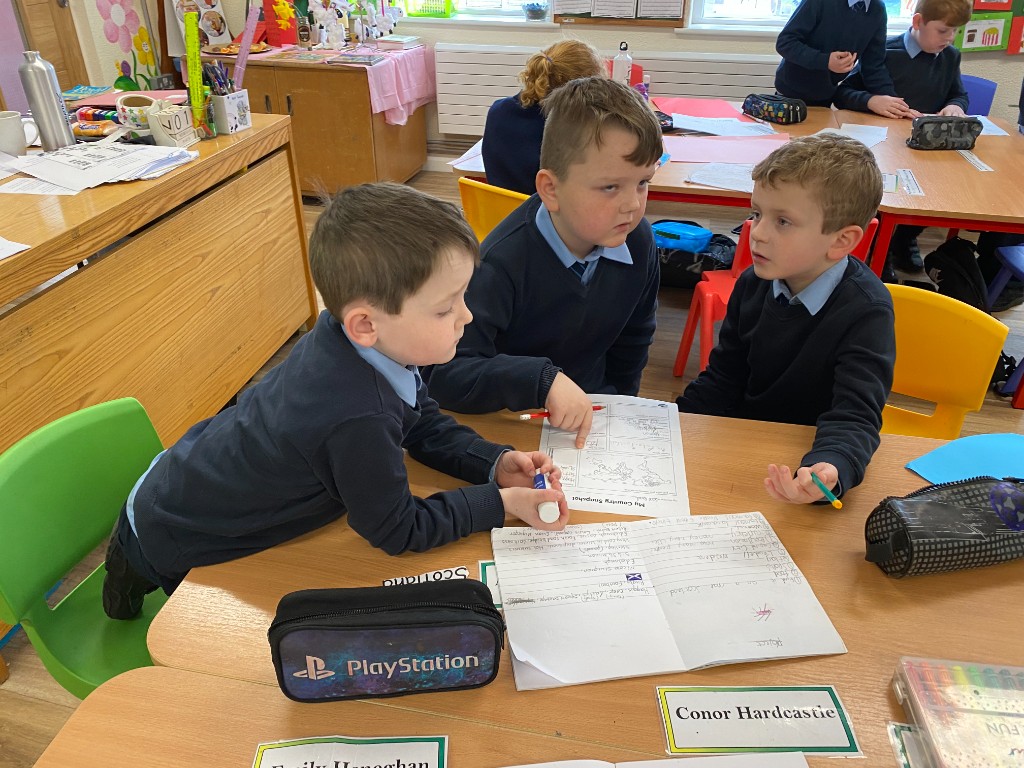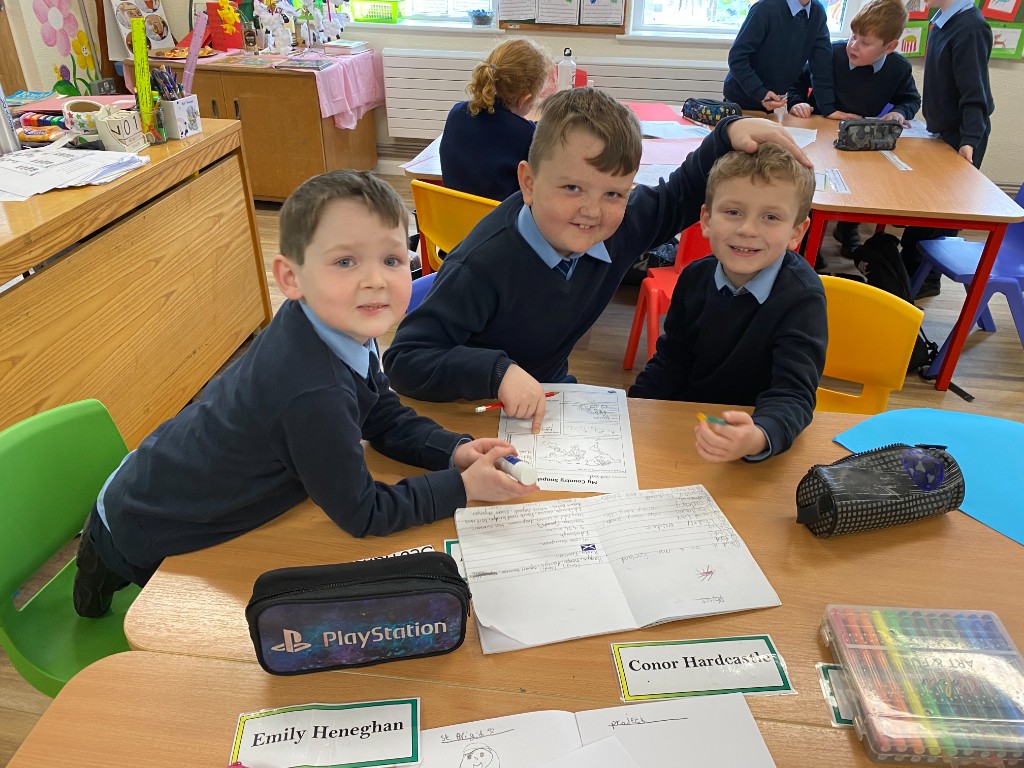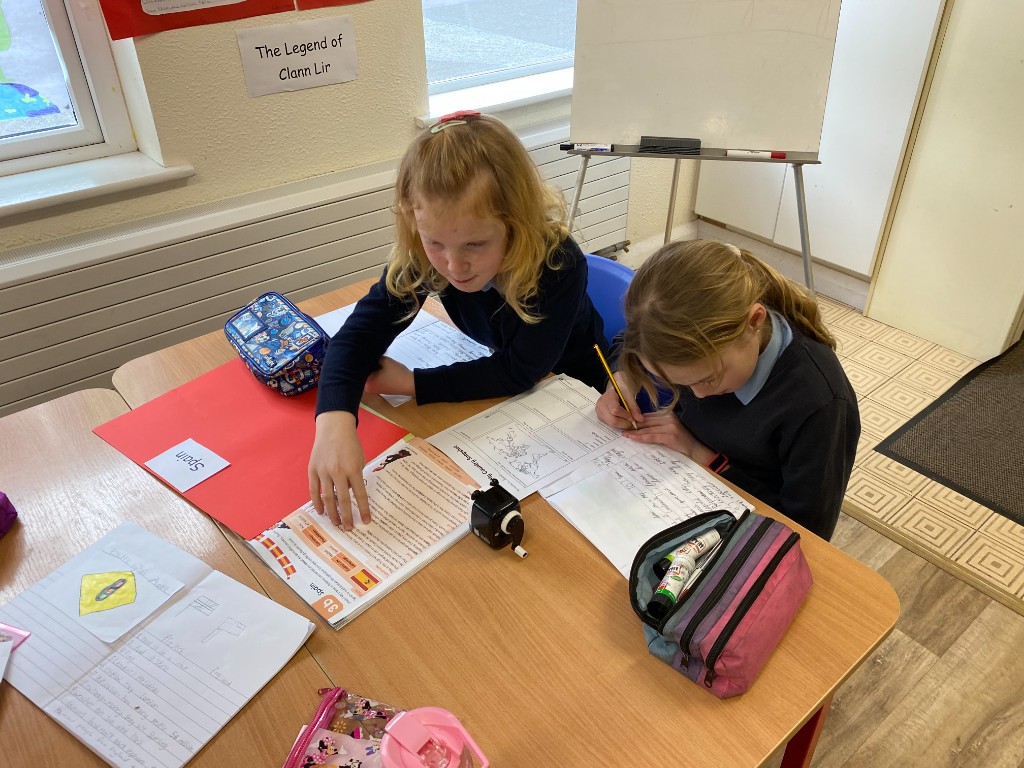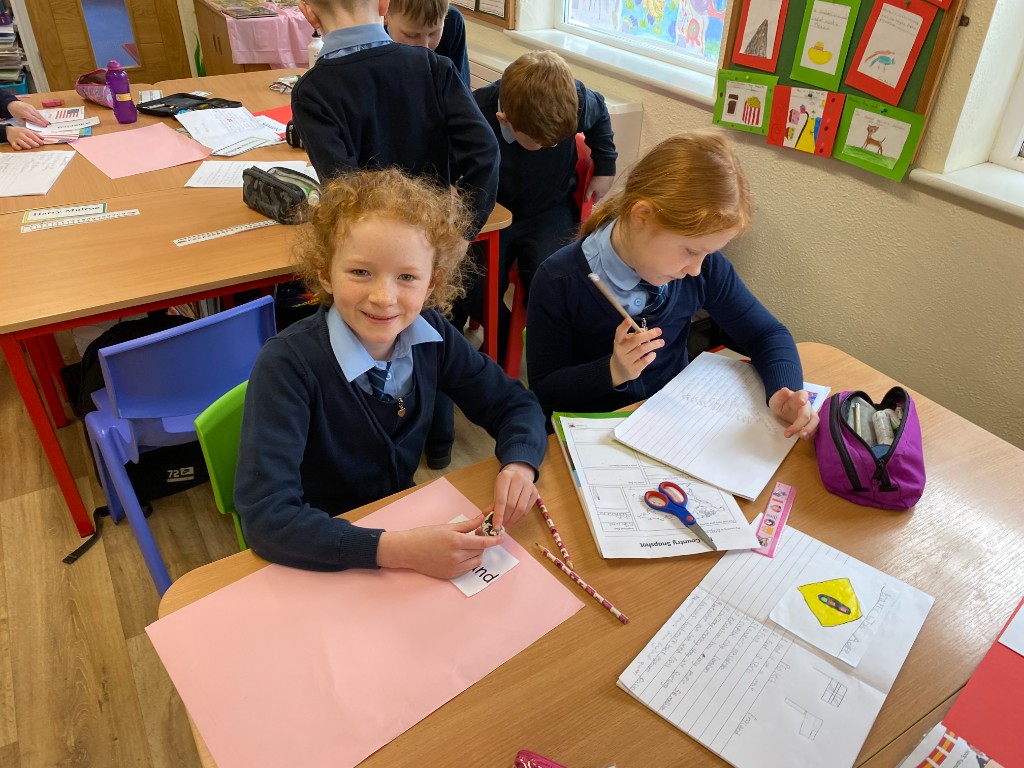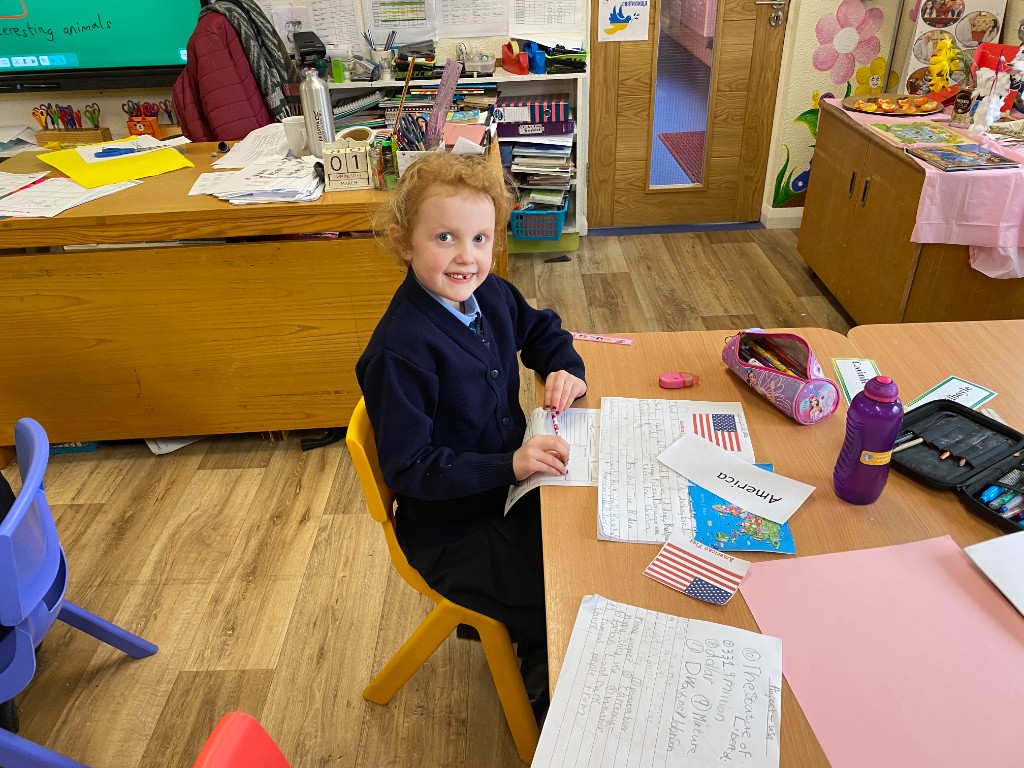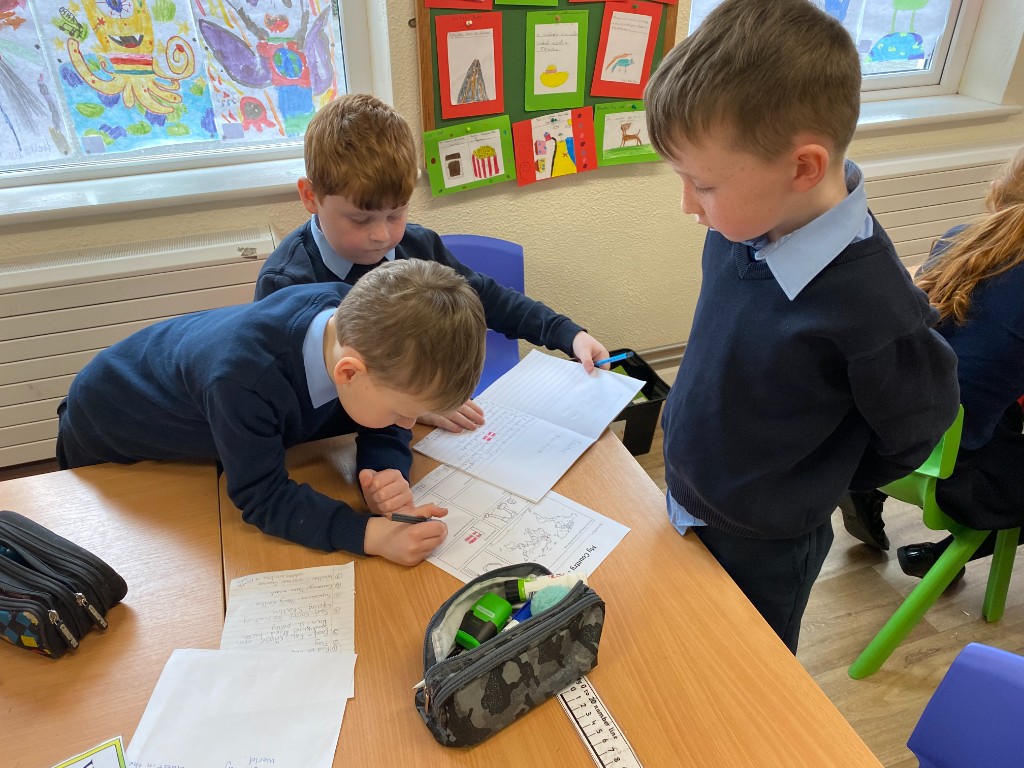 World Book Day : We loved chilling out with our books on world book day.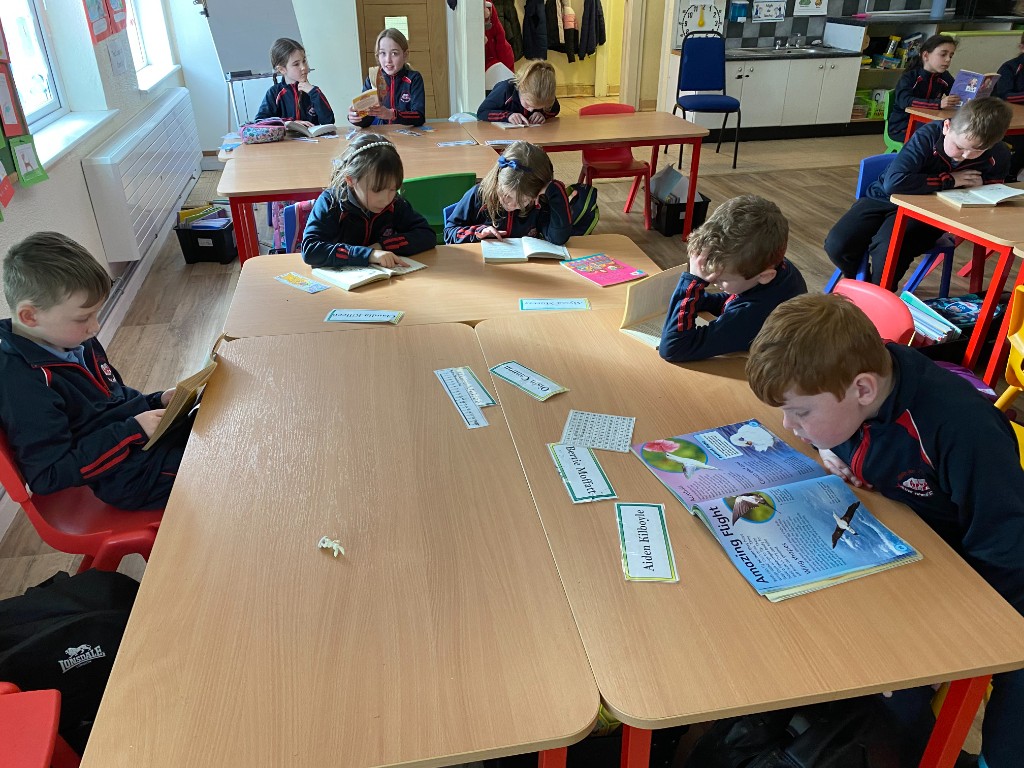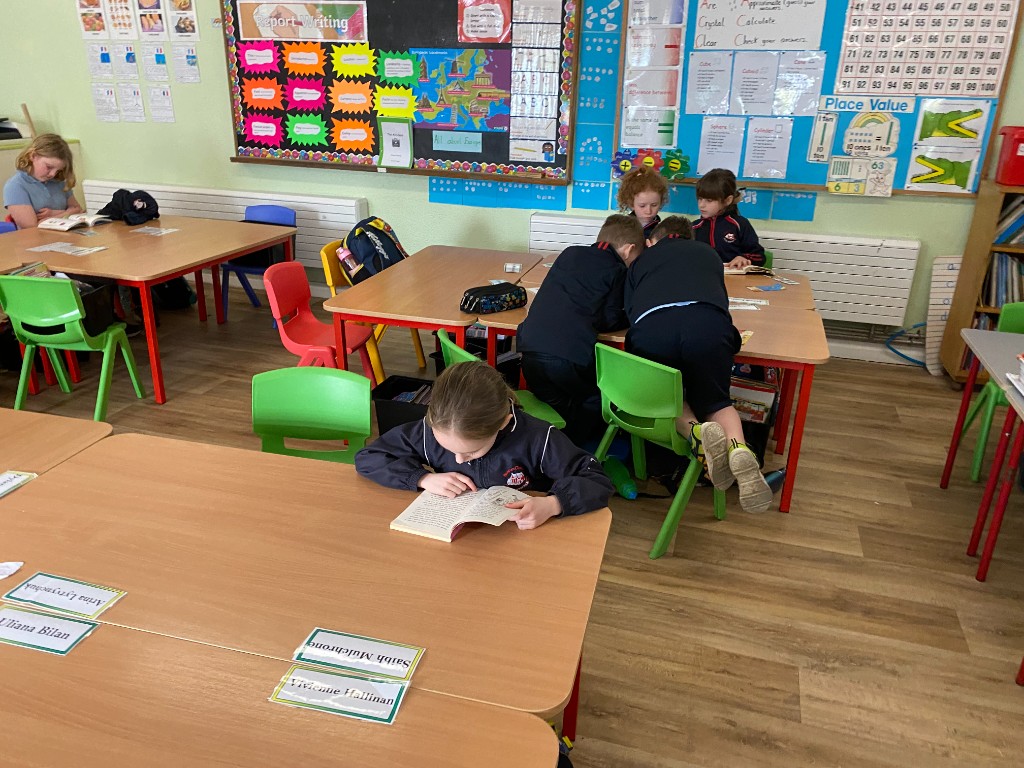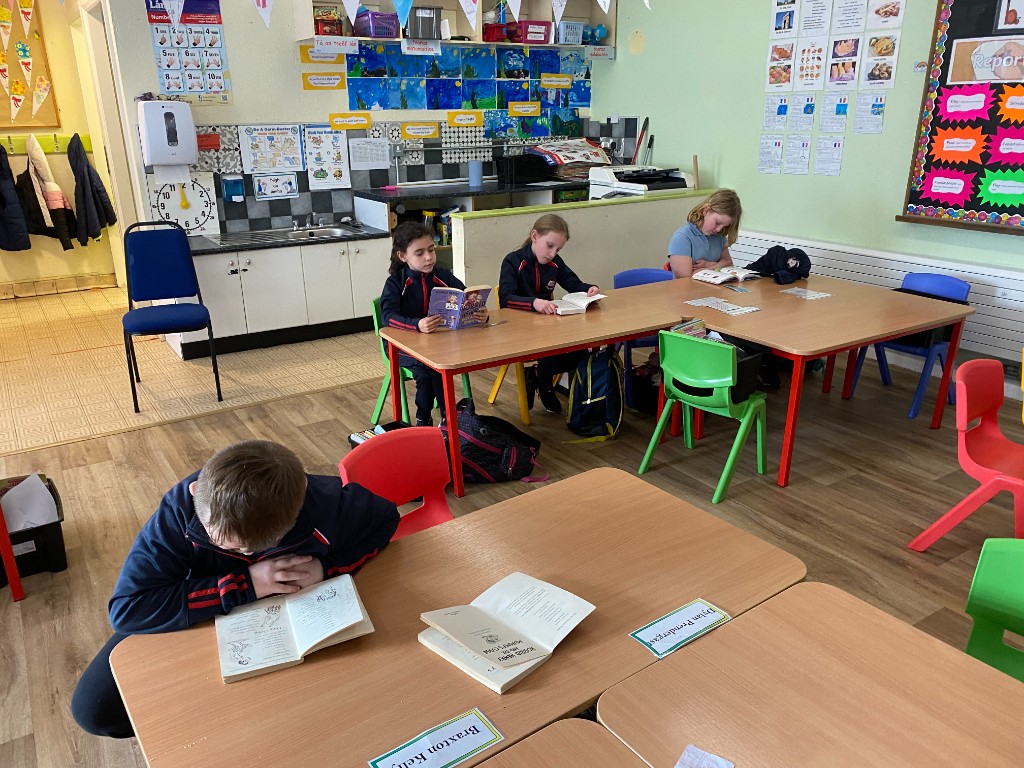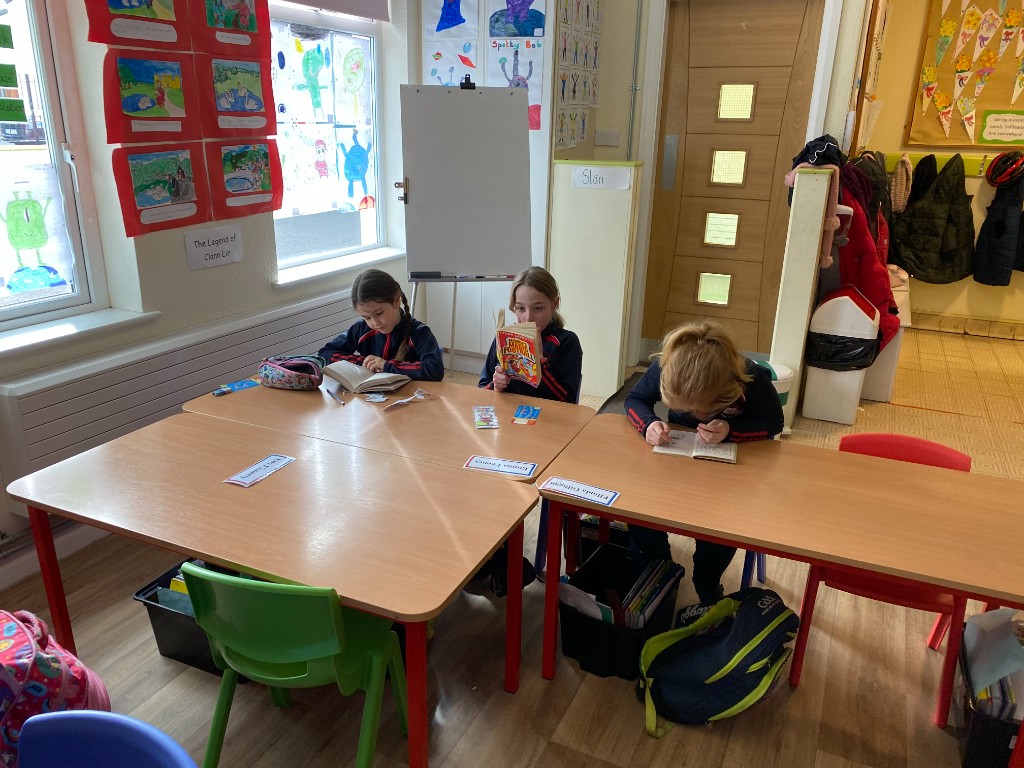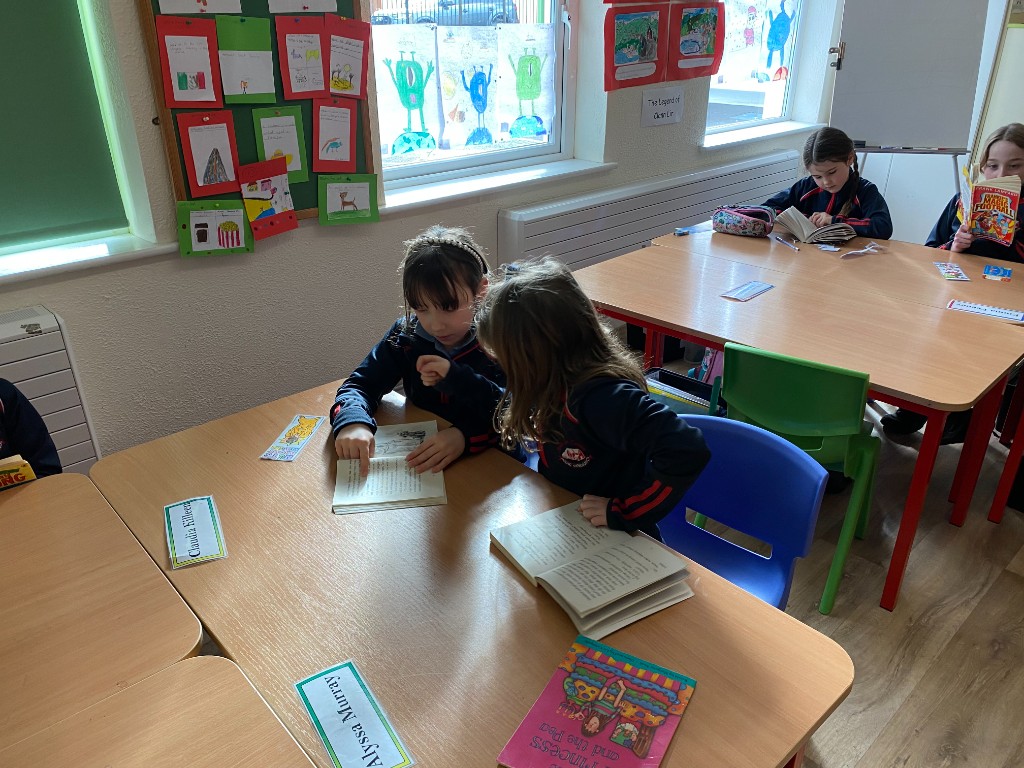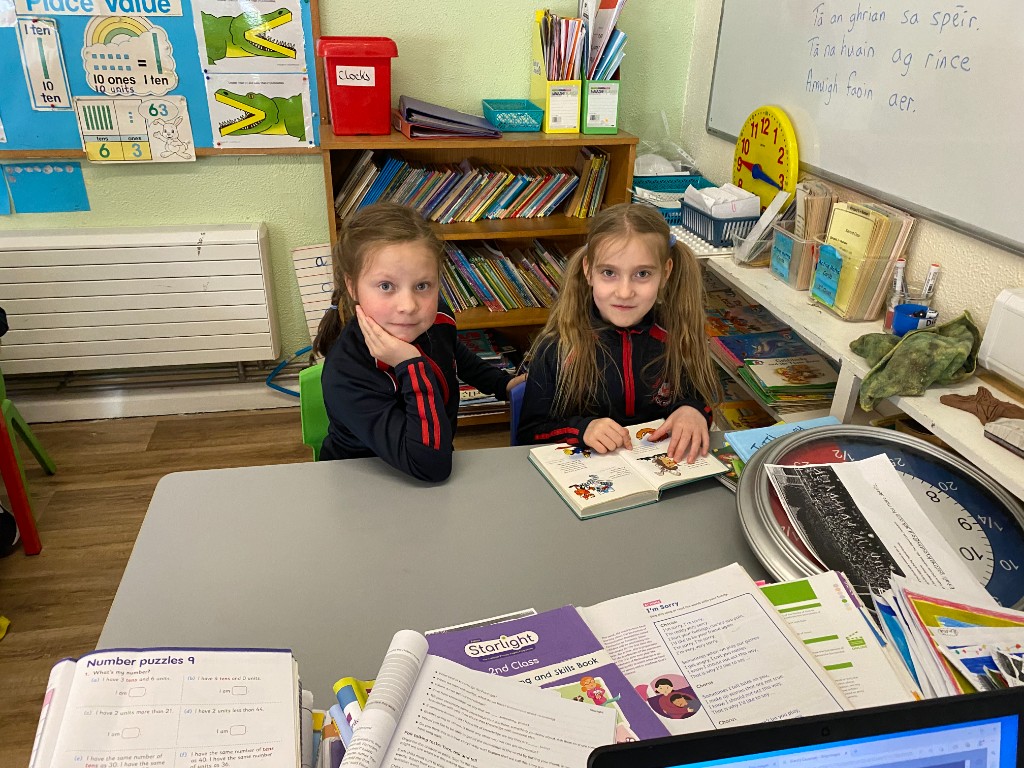 Rhythm : We have been exploring rhythm using percussion instruments.